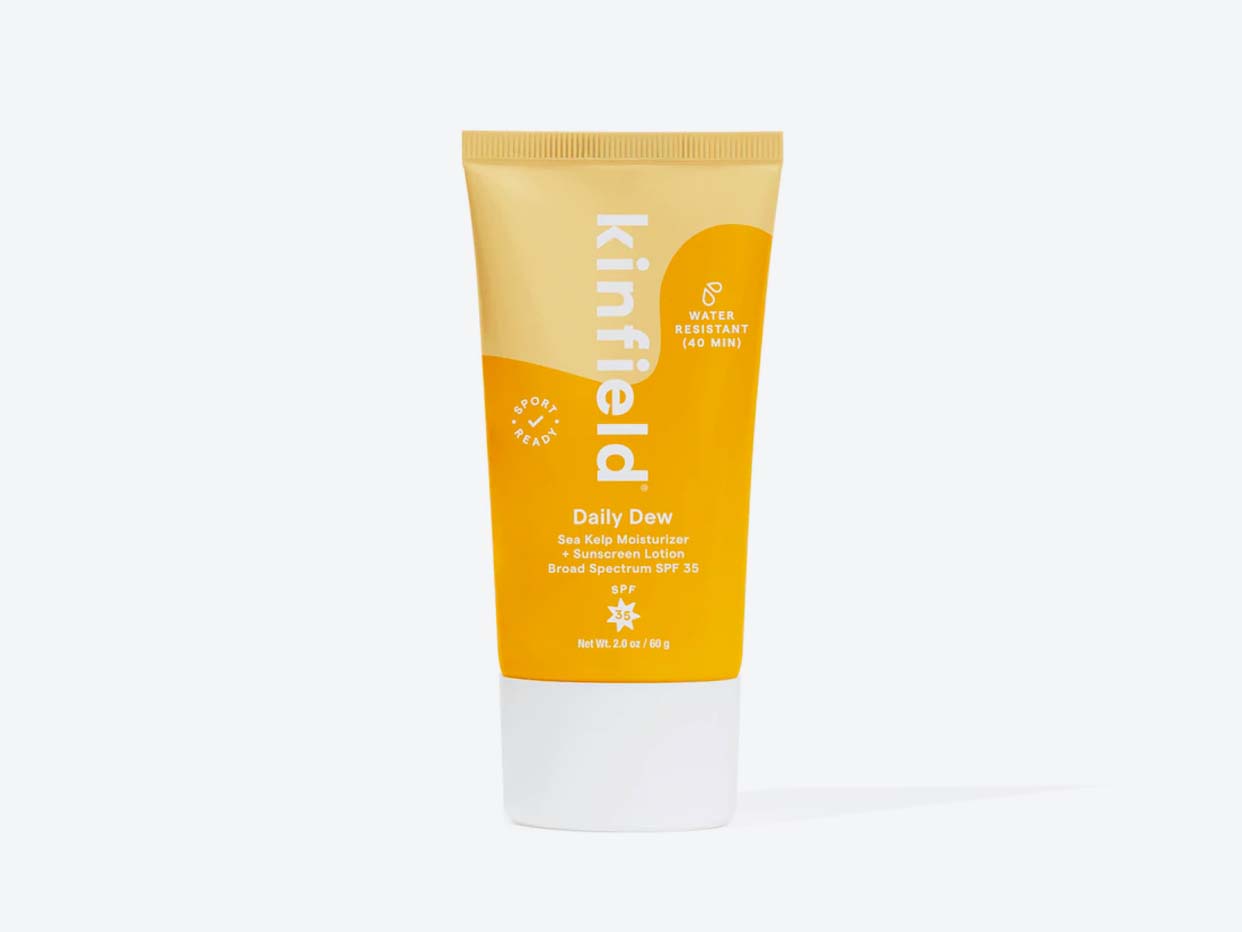 Kinfield - Daily Dew SPF 35
$12.49  

$24.99

  ·  

3.5 oz
30 min delivery · 5 min pickup
Current offer:
50% off Summer Gifting
Daily moisturizer meets sport-ready sunscreen. Daily Dew blends in like a dream to hydrate skin, while keeping your face protected with 100% mineral, broad-spectrum SPF 35. It's also water-resistant, so it won't streak or melt on hot summer days. Oh, and it smells good. Like, "Mediterranean vacation" good.
Why You'll Love It:
Kinfield makes plant-based and eco-friendly products that support a happier, healthier world by empowering you to live your best life outside. Our mom also told us to put this on so we don't shrivel in the sun. Don't compromise between hydration and UV protection.