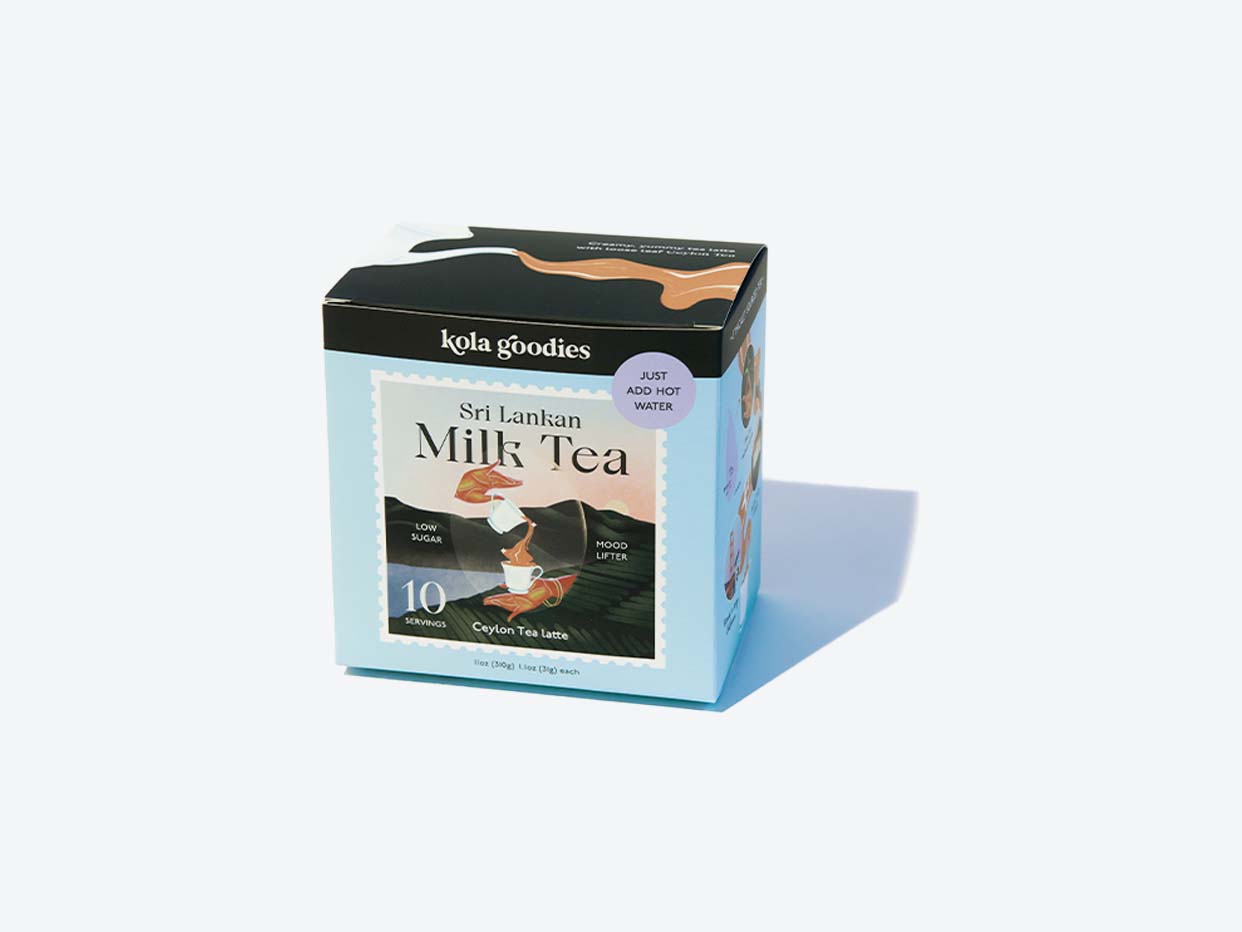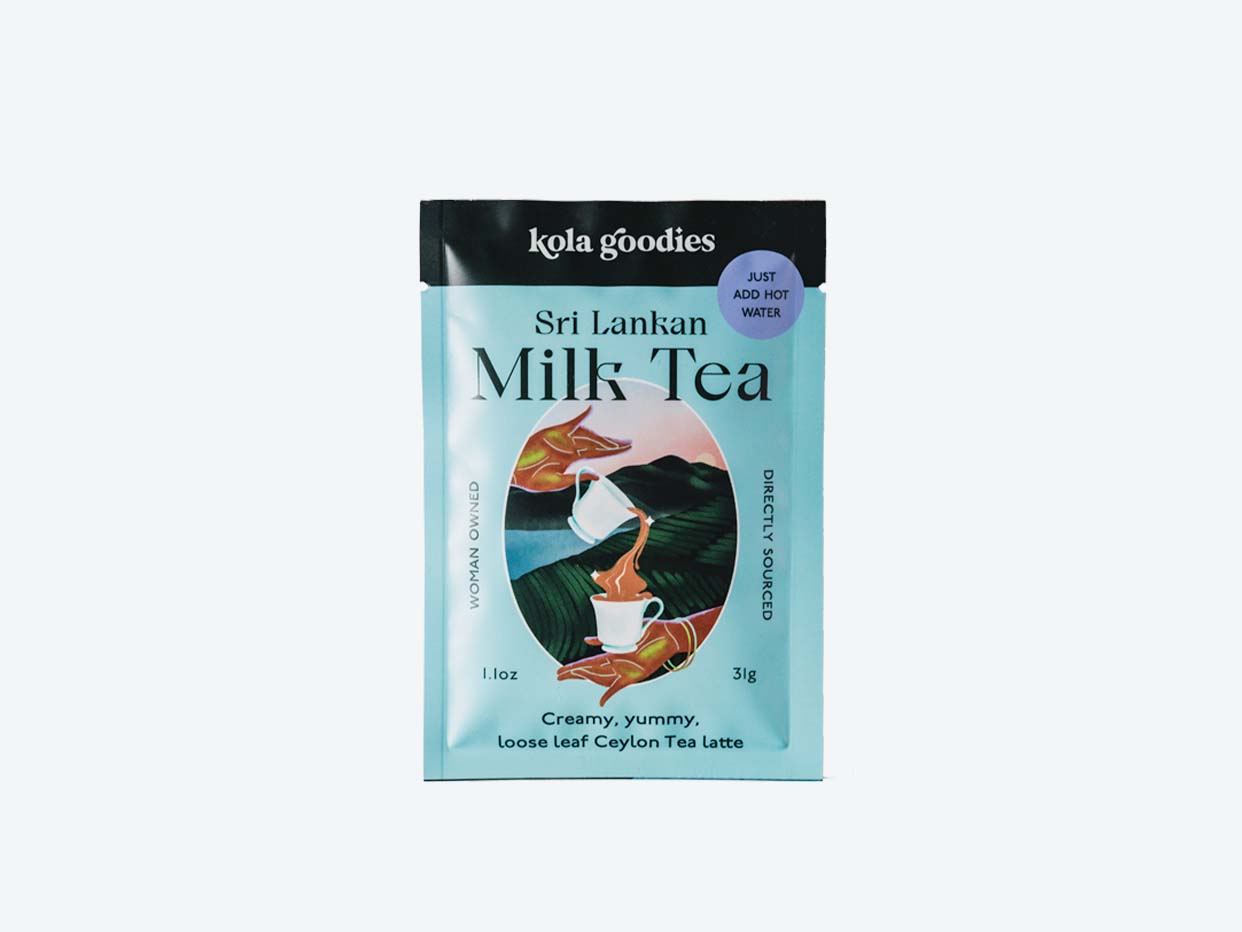 Kola Goodies - Sri Lankan Milk Tea
$24.99  ·  

11 oz
30 min delivery · 5 min pickup
Cherry Bombe Women in Food Winner. Kola Goodies' Sri Lankan Milk Tea is the perfect blend of loose leaf Ceylon tea, creamy milk, and natural, caramel-y sweetness. With just four ingredients, the recipe is as simple as the preparation; just add hot water to the package for a delicious, creamy milk tea that is low in caffeine and high in L-Theanine, offering long lasting energy without the crash or jitters.
Founder Sajani was born in Sri Lanka and came to the US at 19 for college. She missed her Amma's good-for-you treats like Kola Kanda and Sri Lankan Milk Tea, and saw a lack of representation of the people who have been using these ingredients and rituals for thousands of years. Sajani created Kola Goodies as a way to bring South Asian rituals to the U.S. in better-for-you ways with ethical and direct sourcing that helps give back to the communities of these now trendy ingredients.
You Might Also Like...