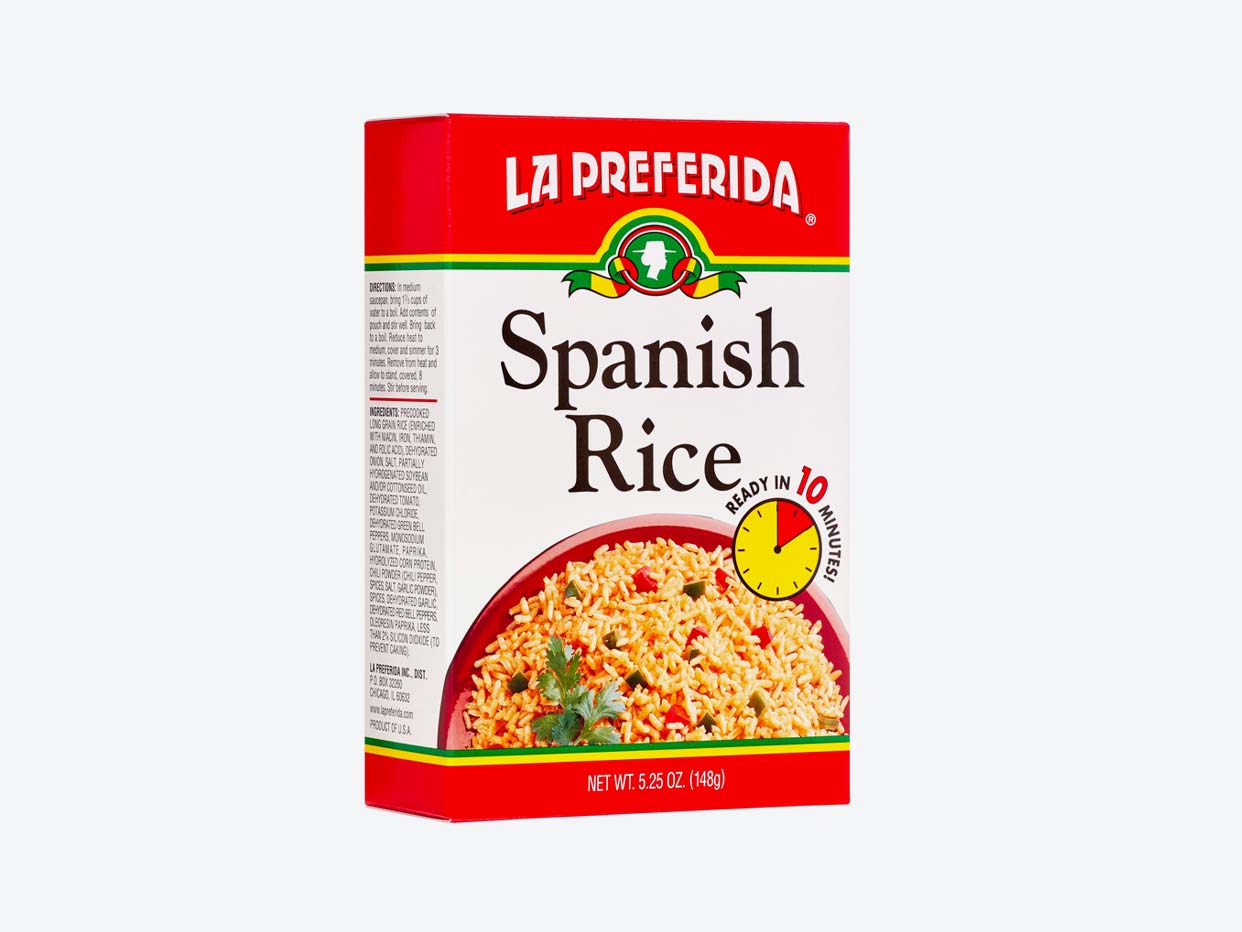 La Preferida - Spanish Rice
$2.99  ·  

5.25 oz
30 min delivery · 5 min pickup
La Preferida's boxed Spanish rice is a one-pot wonder that's ready in 15 minutes. Family-owned since 1949.
Why You'll Love It:
La Preferida (The Preferred) doesn't want a busy day to get between you and a hearty meal. This is why they made getting authentic Mexican flavors a simple 5-step process. So you can have a flavorful side, a fragrant base, or a beautiful bed in your burrito at a moment's notice.
You Might Also Like...