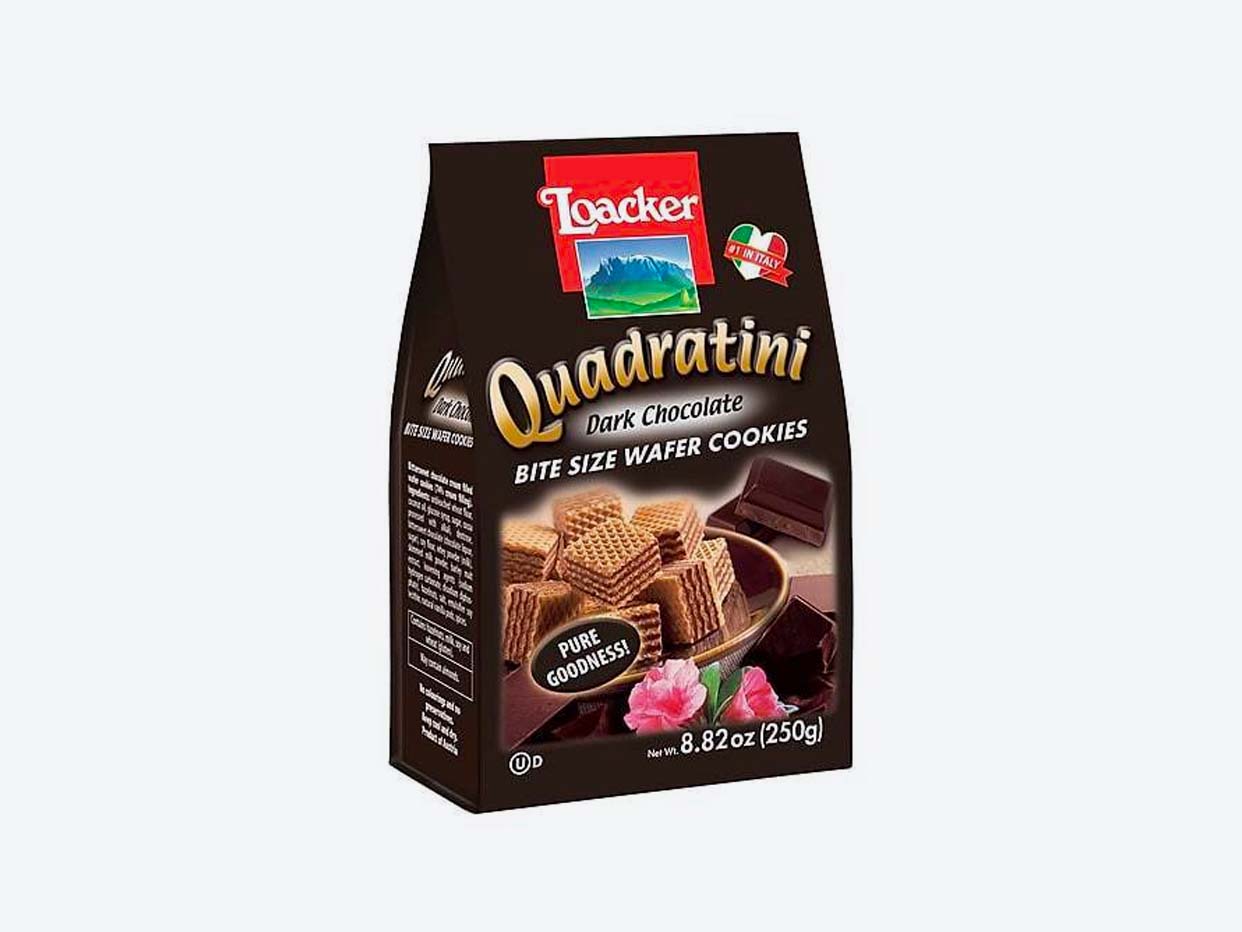 Loacker - Dark Chocolate Filled Wafers
$5.99  ·  

8.82 oz
30 min delivery · 5 min pickup
Bite-sized creme-filled wafers made with sustainably-sourced Ecuadorian dark chocolate and farming programs. Loacker has been family-owned and operated since 1925, producing entirely sustainable and natural desserts in Italy for nearly 100 years.
Why You'll Love It:
It's honestly the Ecuadorian dark chocolate that turns these tasty little cubes into the crowd-favorite they are. We're busting out this resealable bag of airy, crispy, poppable wafer cookies at brunches, dessert courses, and of course when pairing with fine espresso.
Perfect for:
Satisfying my Sweet Tooth
You Might Also Like...