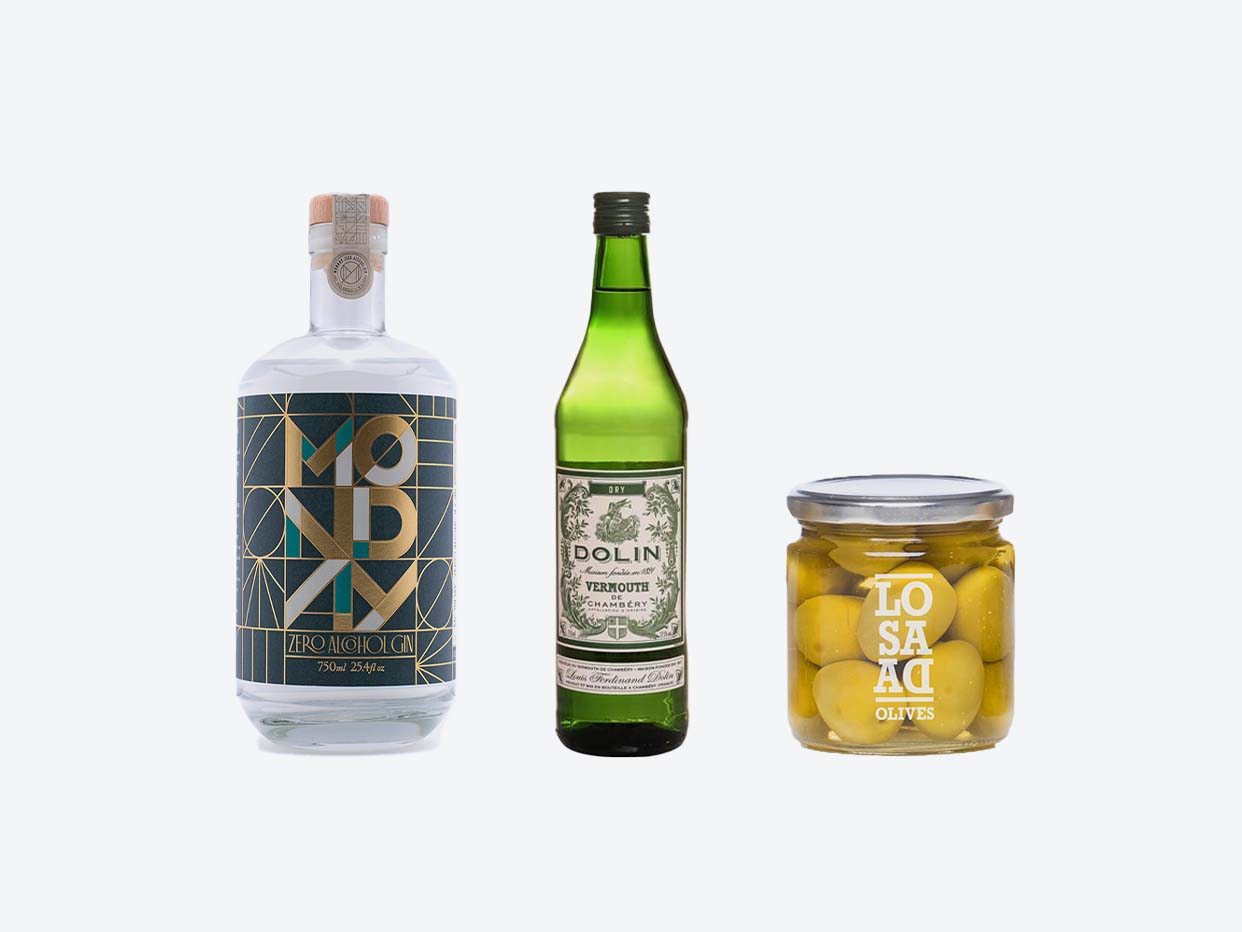 Low Alc. Martini
$56.99  ·  

bundle
30 min delivery · 5 min pickup
A low-alcohol martini that substitutes your vodka or gin with Monday's Zero-Alc. Gin. Includes Dolin Dry Vermouth, and Losado's Manzanilla Olives to garnish.
Why You'll Love It:
Eyes closed, we couldn't tell you the difference between Monday's version and James Bond's go-to. Monday imparts all the classic citrus and botanicals of your favorite London dry gin, but with zero booze. So when sipping something lighter this weekend, all you have to worry about it dirty or non?
You Might Also Like...