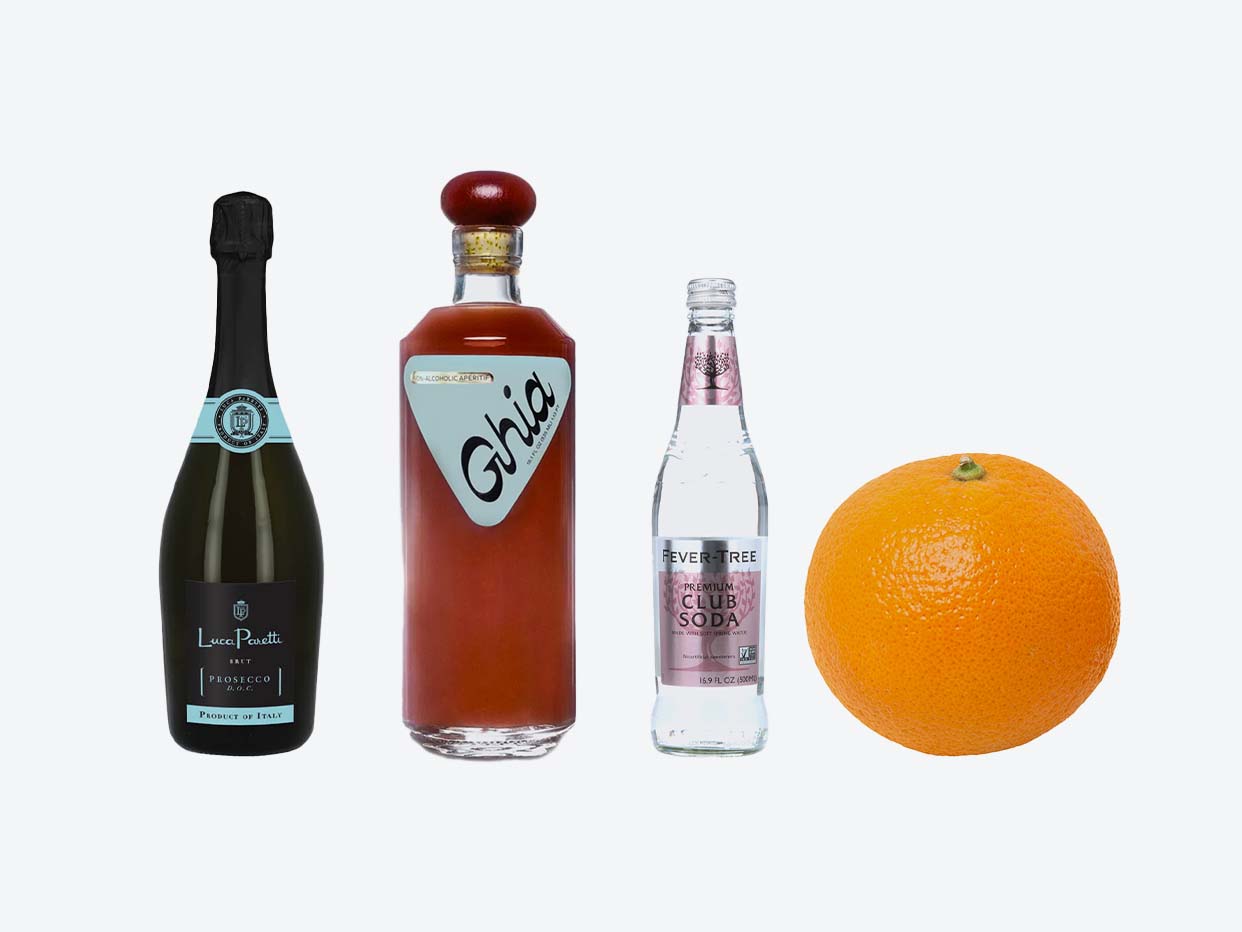 Low Alc. Spritz
$53.99  ·  

bundle
30 min delivery · 5 min pickup
A low-alcohol version of a classic spritz cocktail made with Ghia's N/A Aperitif. Includes Lucca Paretti Prossecco, Fever Tree club soda, and an orange for garnish.
Why You'll Love It:
This low-alc. version is for when you want summer on the rocks, but with much less booze in the brain. Ghia imparts nostalgic florals and blithe bitters to the flute, and goes perfect with these extra layers of soft vanilla and complex herbs. It's a dynamic cocktail for sure, unfolding a new taste, texture, or scent to be discovered sip after sip.
You Might Also Like...