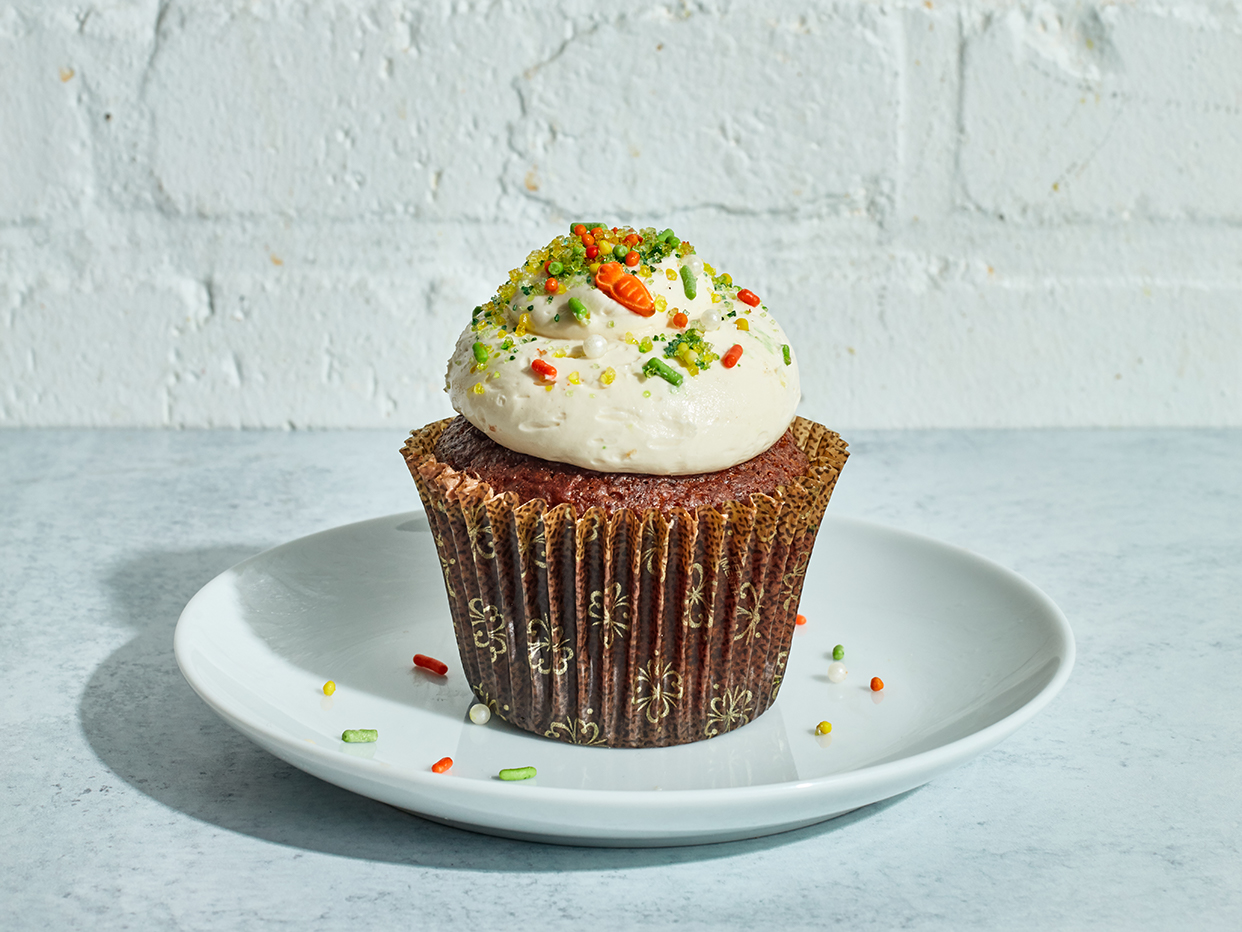 Mindy's - Carrot Cake Cupcake
$5.00  ·  

1 Cupcake
30 min delivery · 5 min pickup
Mindy Segal's own spiced carrot buttermilk cake, topped with cheesecake mousseline frosting. Baked fresh daily by Mindy's Bakery.
"Carrot" means you can eat this for breakfast, right? Right. On the base you have a perfectly dense and moist cake—the type you feel no shame in eating the crumbs off the plate for. And to compliment it is Mindy's own mousseline icing with a wonderfully sweet tang, whipped into light and fluffy peaks. TLDR; we've never had a carrot cake cupcake this delectable before.
Perfect for:
Satisfying my Sweet Tooth
You Might Also Like...