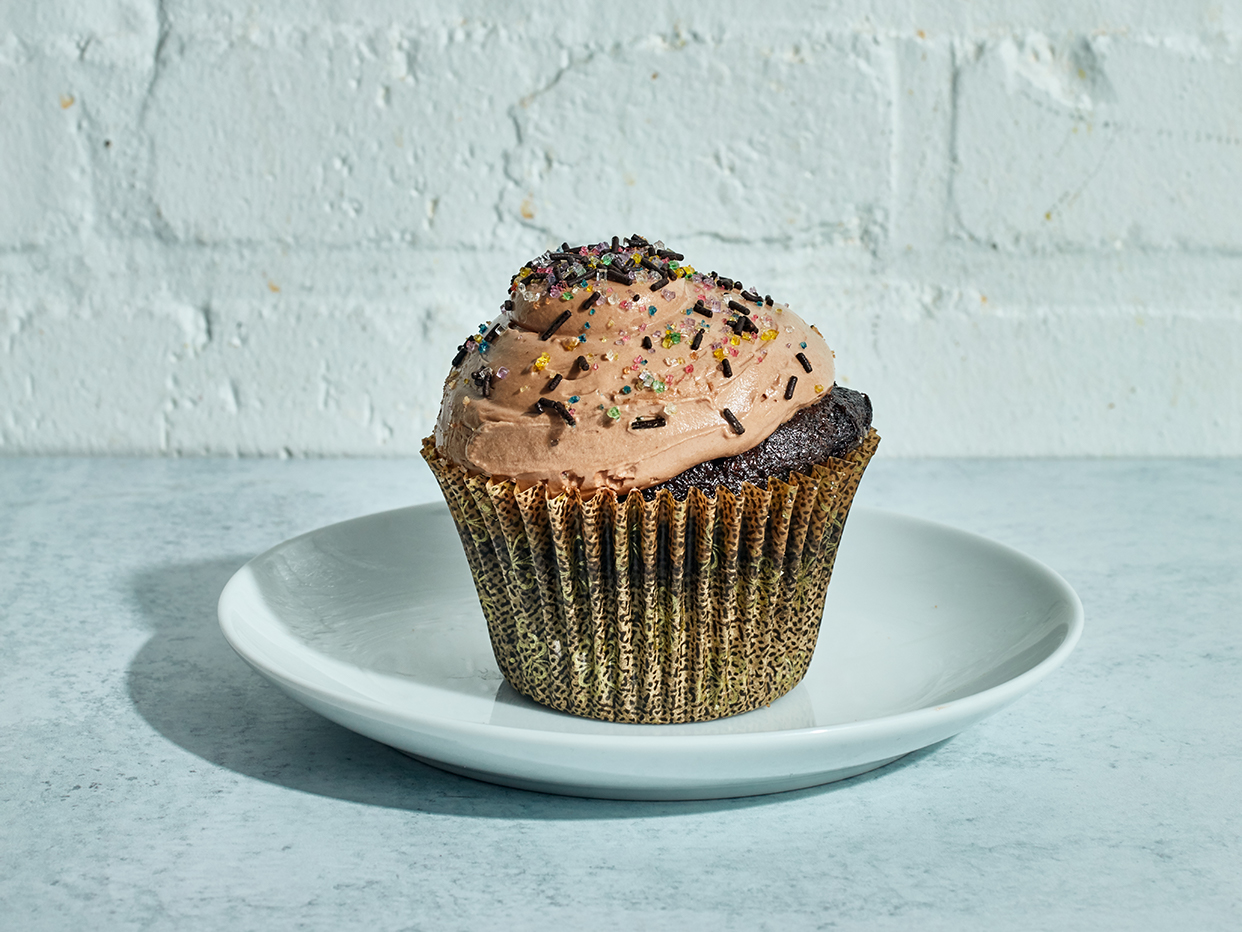 Mindy's - Chocolate Cupcake
$5.00  ·  

1 Cupcake
30 min delivery · 5 min pickup
Mindy Segal's own chocolate cupcake made with chocolate buttermilk cake and a chocolate mousseline icing. Baked fresh daily by Mindy's Bakery.
If you've ever thought "Hmm, I wonder what it's like biting into a fluffy chocolate pillow," then Mindy's is your answer. It's deliciously rich yet not overbearing, and after tasting Mindy's original mousseline icing you simply won't be able to go to back to other cupcakes.
Perfect for:
Satisfying my Sweet Tooth
You Might Also Like...