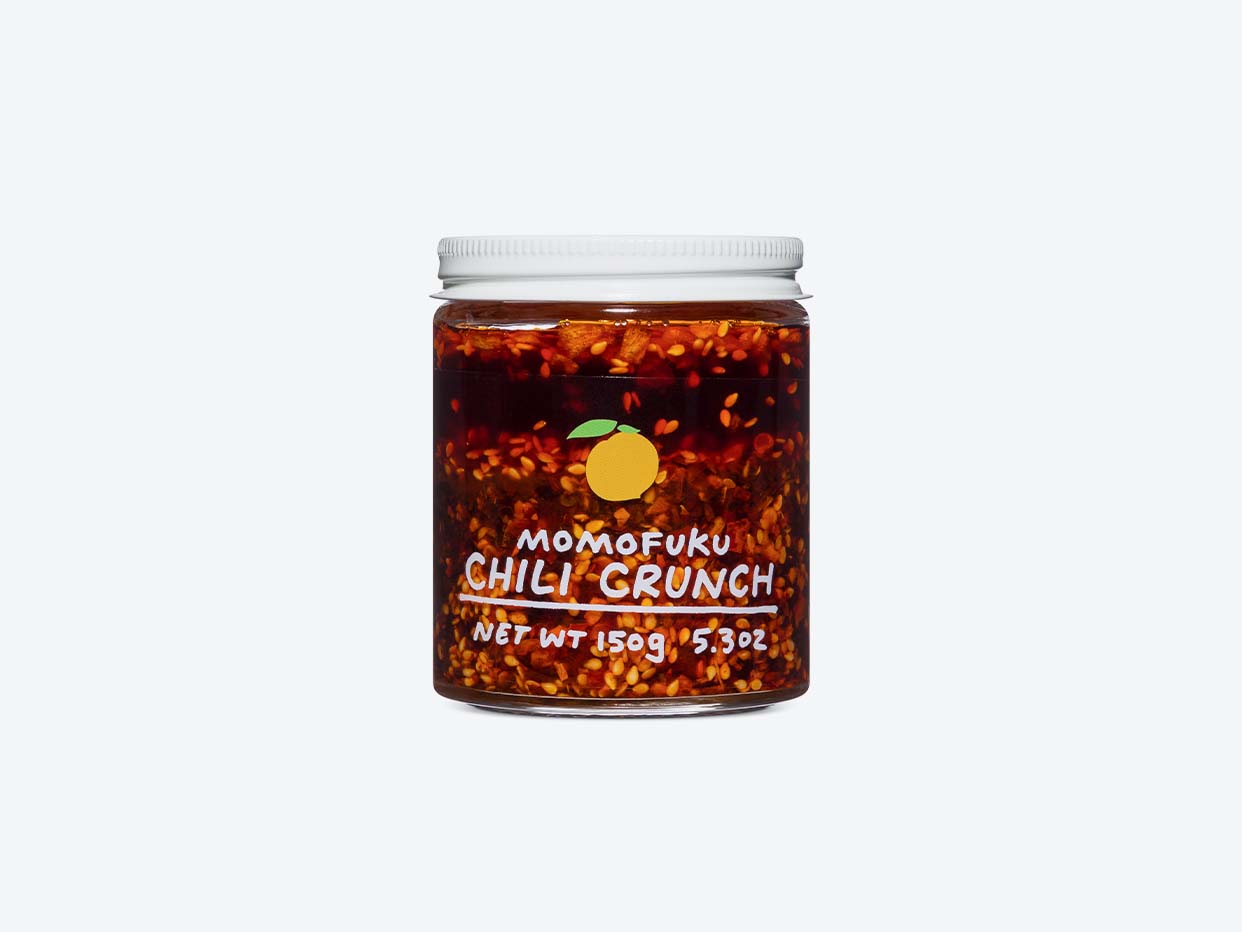 Momofuku Chili Crunch
The condiment that started it all! Developed by Chef David Chang and the Momofuku Culinary Lab, their original Chili Crunch took ten years to perfect and is the same Chili Crunch used in their restaurants. Made with three types of Mexican chilis, crunchy garlic, shallots, and plenty of other umami flavors.
Why You'll Love It:
Hundreds of 5-star reviews agree: this is what your pantry is missing on eggs, fish, roasted veggies, noodles, and more. It's the most sublime and simple way to add a culinary lift of flash, heat, crunch, and umami to a dish.