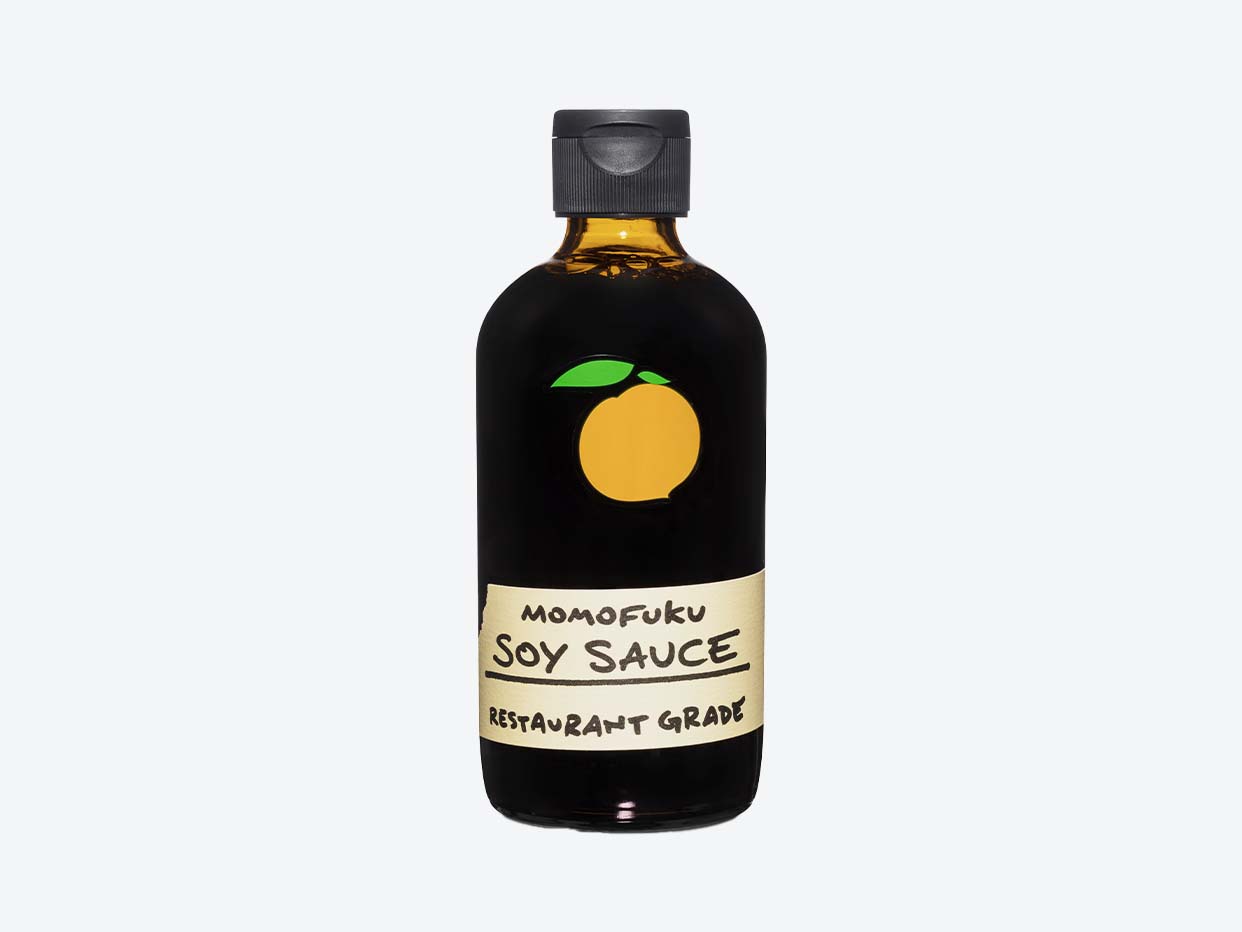 Momofuku Soy Sauce
$11.49  ·  

8 oz
30 min delivery · 5 min pickup
Momofuku's own restaurant-grade soy sauce is made from organic ingredients and steeped with kombu (dried sea kelp). It's built on 10 years of flavor research at the Momofuku Culinary Lab with water, organic soybeans, organic wheat, salt, and organic alcohol.
Why You'll Love It:
Okay, but steeping this original soy sauce recipe in the kombu has unlocked a world of depth and flavor. Kombu imparts its earthy, mushroom-like flavor into the sauce, making it prime to build a world of dressings, salads, stir-frys, marinades, and more in your own kitchen.
You Might Also Like...