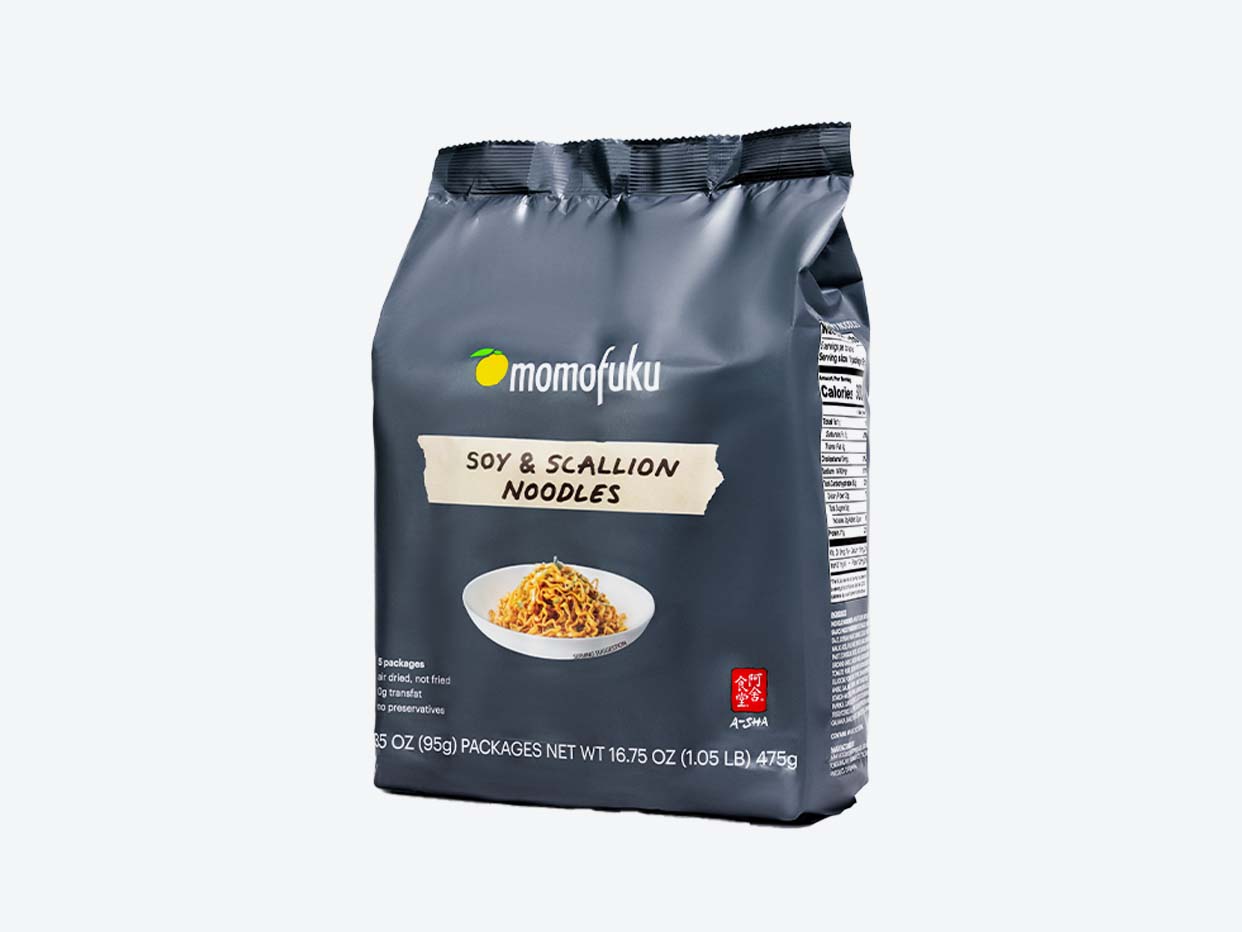 Momofuku - Soy & Scallion Noodles
$9.99  ·  

16.75 oz
30 min delivery · 5 min pickup
Crafted by Chef David Chang and the Momofuku Culinary Lab, these Soy & Scallion Noodles are the perfect blend of salty and sweet. Made with soy sauce, sesame oil, and scallions, these easy-to-make noodles deliver a fine dining flavor in your own kitchen.
Why You'll Love It:
Momofuku delivers restaurant-quality food at an affordable price. Convenience is king, without sacrificing healthy ingredients. And did we mention all the products are vegan too? Treat yourself to a five star meal at home.
You Might Also Like...