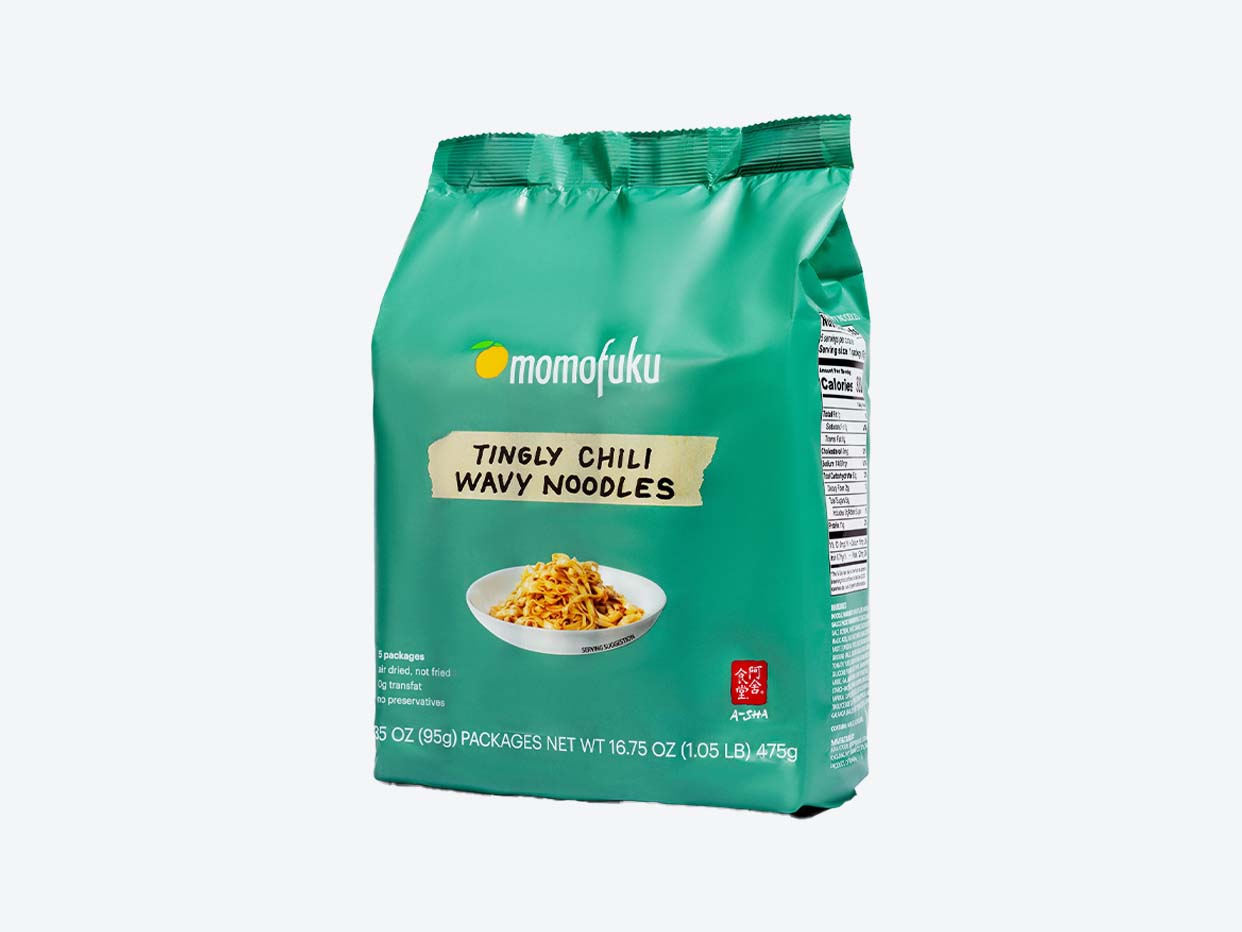 Momofuku Tingly Chili Wavy Noodles
$9.99  ·  

16.75 oz
30 min delivery · 5 min pickup
Developed by Chef David Chang, these never-fried noodles are made with additional Sichuan peppercorns, chili, soybean, and wheat for added flavor and fragrance. Contains 25% fewer calories and double the protein of instant ramen.
Why You'll Love It:
Meet the next generation of dried noodles that takes the convenience of instant-cook noodles with restaurant-grade flavor. Plus the fact that they're air dried and not fried means they're more nutritious than ever. They're savory, spicy, tingly, and the perfect answer to, "what's for dinner?"
You Might Also Like...