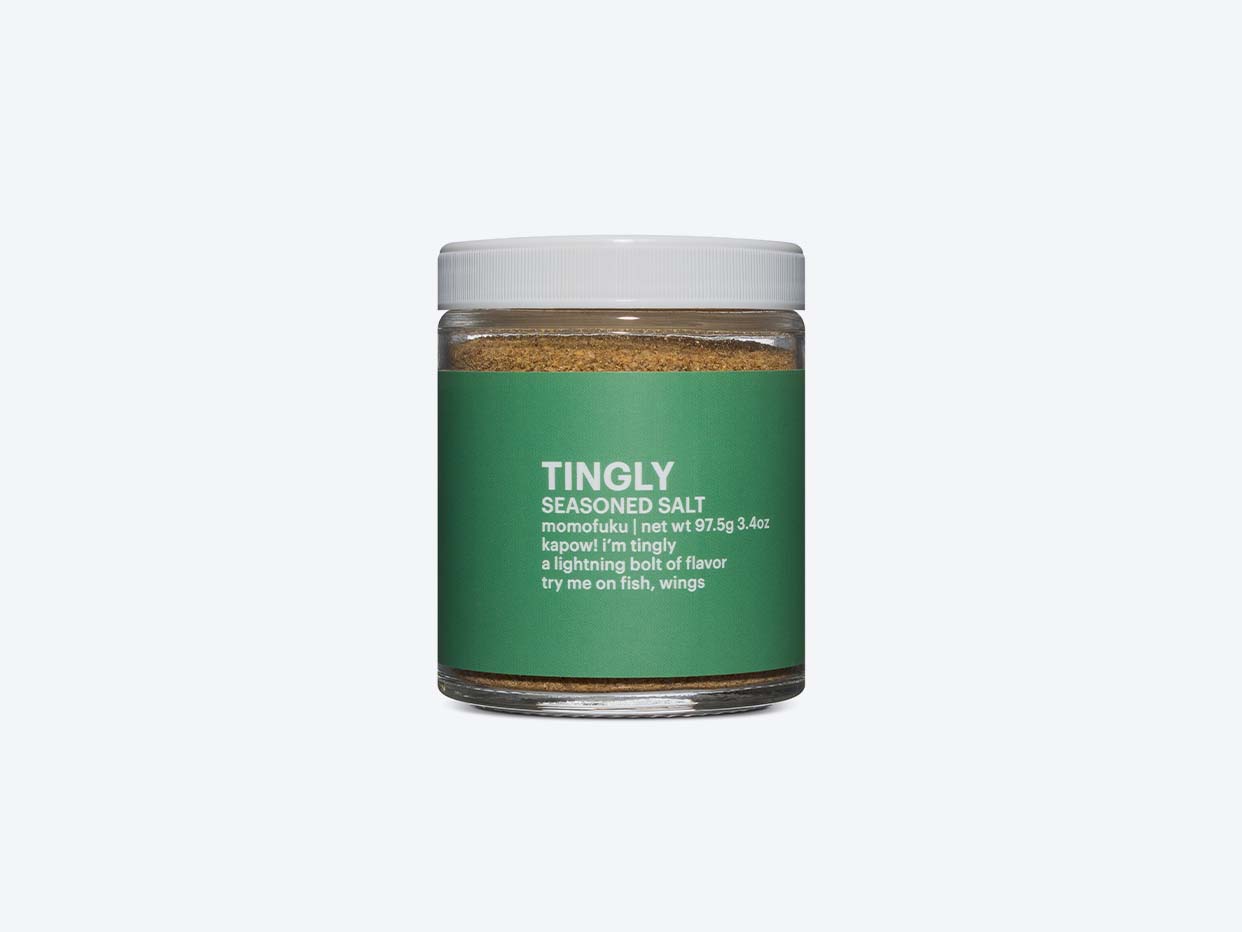 Momofuku Tingly Salt

30 min delivery · 5 min pickup
Developed for over 10 years by Chef David Chang and the Momofuku Culinary Lab, their original Tingly Salt is made from spices, salt, Sichuan pepper, onion, citric acid, kelp, tamari, mushroom, and seaweed.
Why You'll Love It:
This is that zingy jolt of flavor we didn't know was missing from popcorn, roasted vegetables, and fish. The blend of Savory with Sichuan peppercorns and citrus is simply next-level; it's the simplest way to infuse restaurant-grade quality into our everyday.
Momofuku was founded by Chef David Chang in 2004 with the opening of Momofuku Noodle Bar in New York. Momofuku has restaurants in the United States and Canada as well as this line of restaurant-grade cooking products.