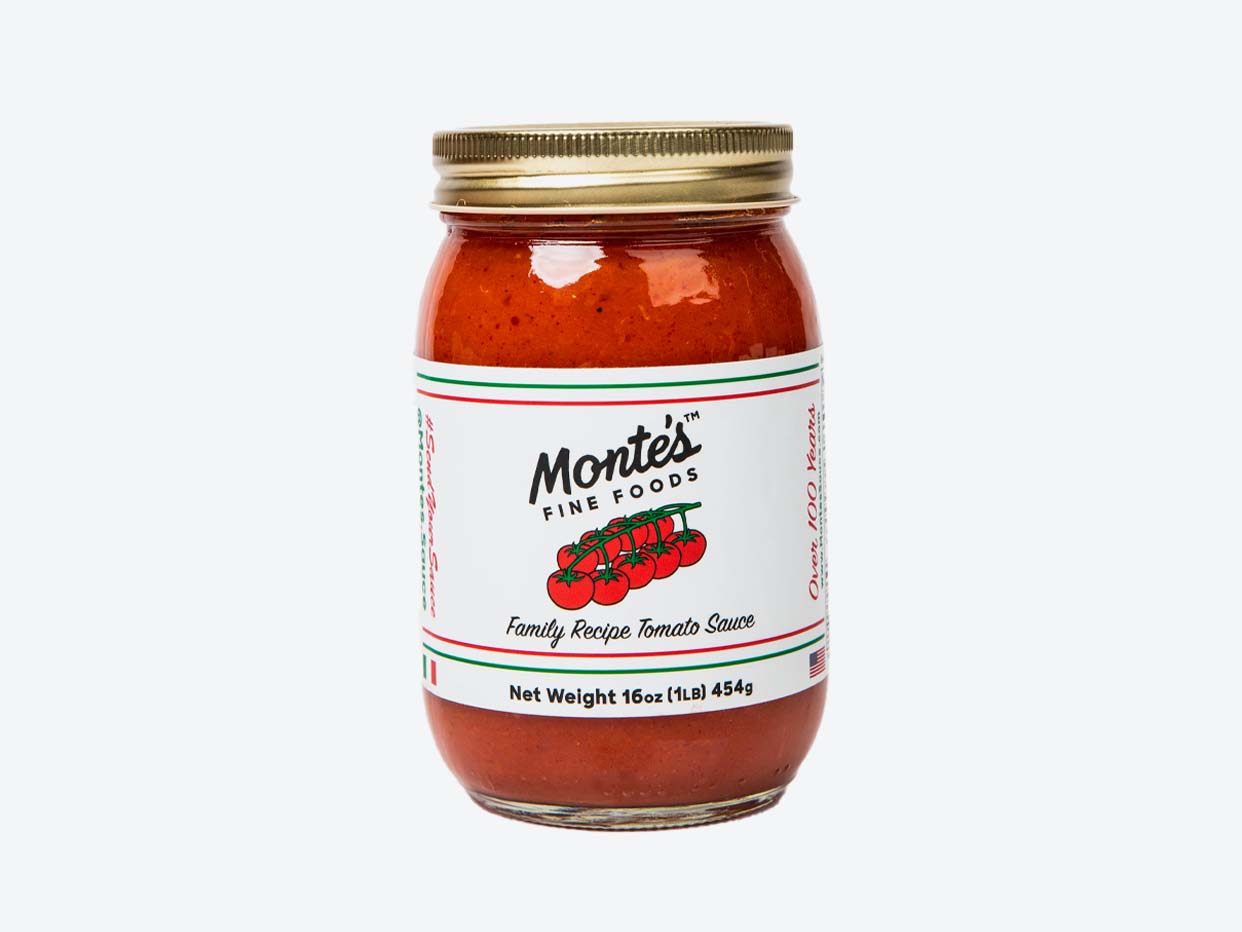 Monte's Fine Foods - Tomato Sauce
$6.99  ·  

16 oz
30 min delivery · 5 min pickup
A rustic, 100+ year old tomato sauce recipe made with eight natural ingredients. They've been serving authentic Neapolitan fare ever since they emigrated to Brooklyn in 1906 from Sant'Angelo di Lombardi & Avellino, Italy. Proud Clean Label product.
Why You'll Love It:
This is the gold standard that elevates any weeknight pasta night. With a flavor that's been polished over 100 years, this is easily the jar we go to for a rich, luscious, and manageable red sauce.
You Might Also Like...