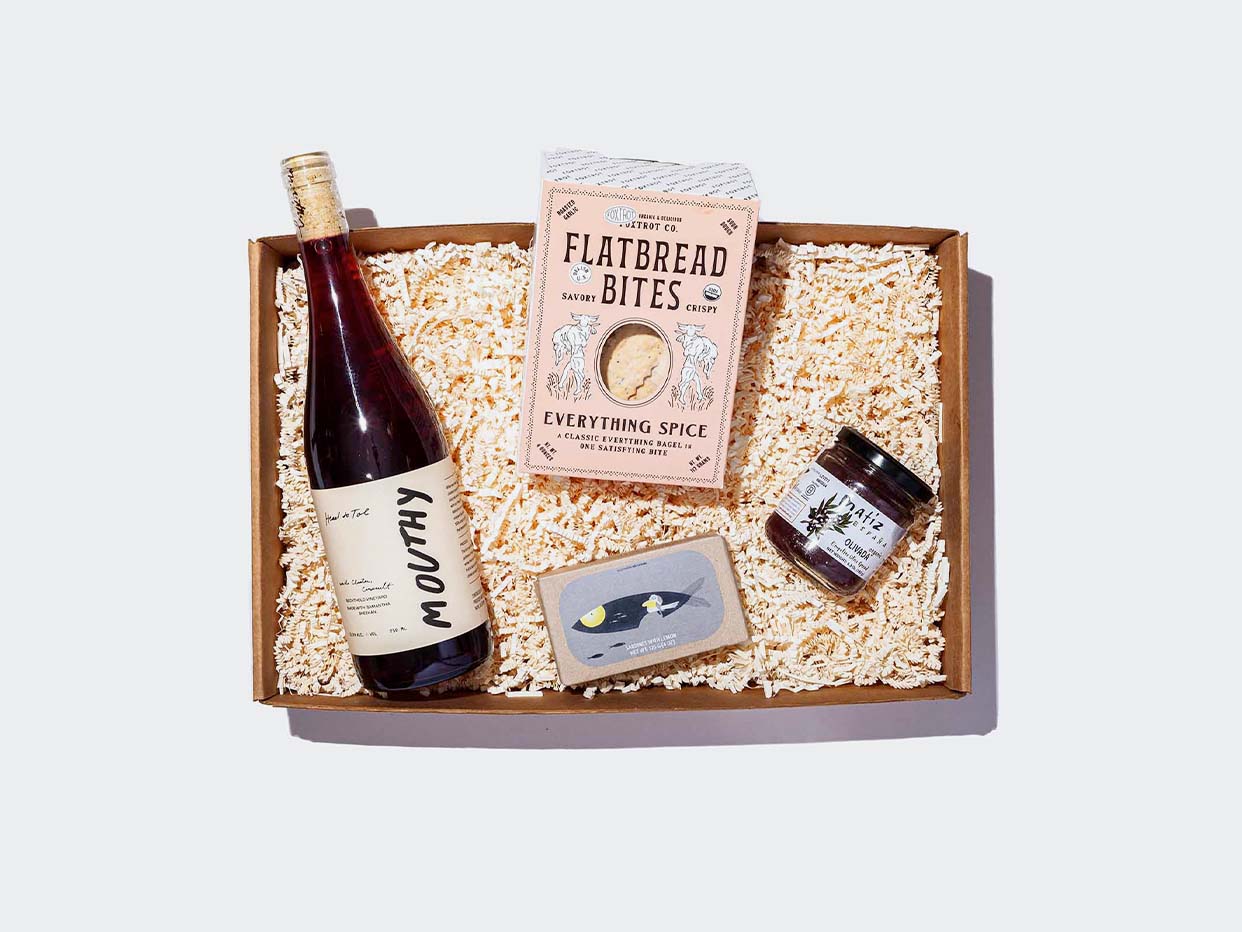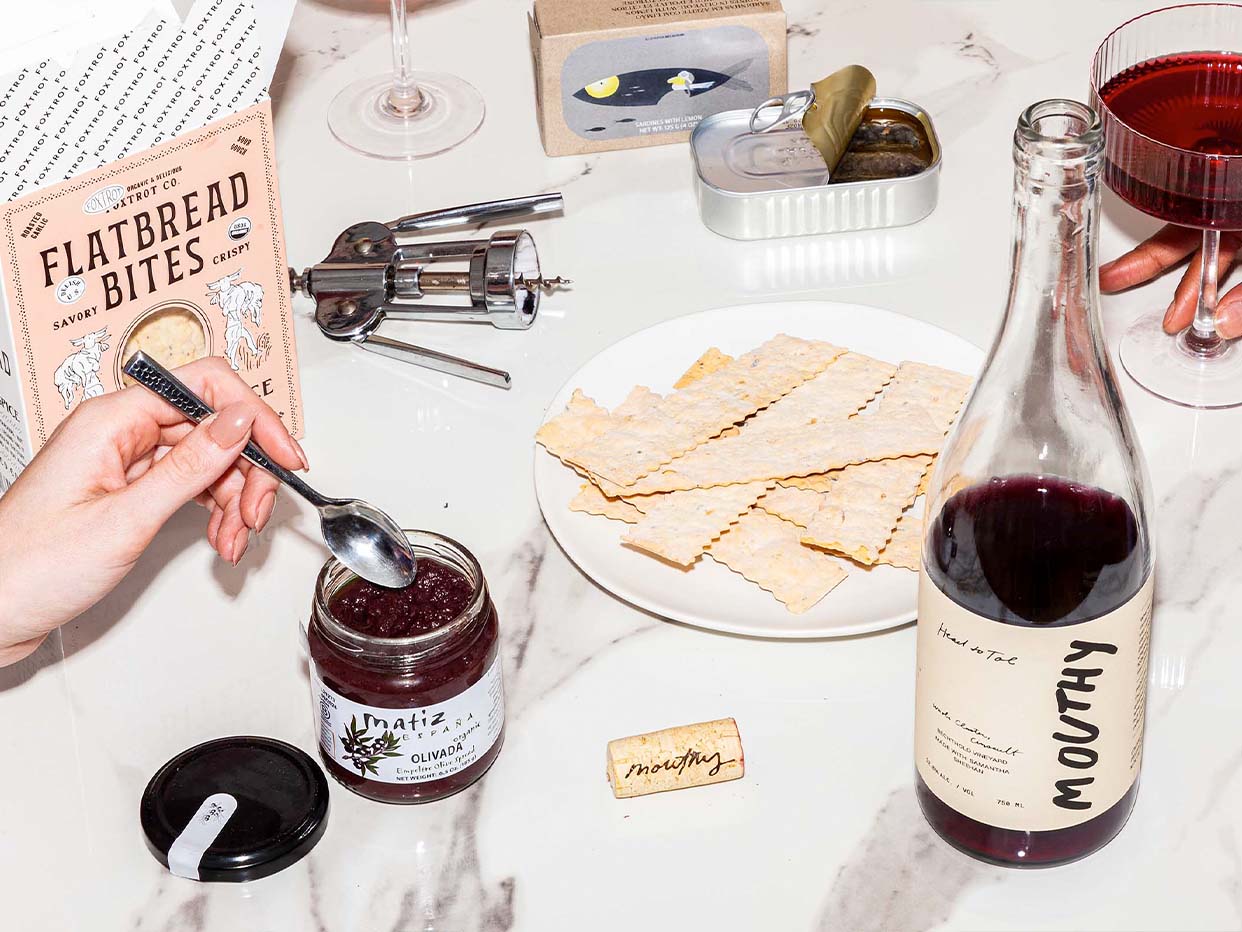 Mouthy Nosh & Charcuterie
$49.99  ·  

1 Gift Box
90 min delivery · 5 min pickup
Mouthy Wines is leading your shindig! They're a collaborative wine project that's excellent at holding a conversation, making wine education fun and approachable. Their "Head to Toe" chill'able red was made by winemaker Samantha Sheehan, and is perfect for the season. To pair for the party, our Beverage Directory, Dylan, pulled some Spanish bites to layer on top of our very own "Everything" Flatbread Bites. First smear some of Matiz's small-batch tapenade, followed by a flakey, delicate little sardine preserved fresh from José Gourmet. Just add meat and cheese and this platter is perfect.
This charcuterie and wine starter is so top-tier that it may out-perform the main course. Mouthy Wines collab'd with winemaker Samantha Sheehan to bring you "Head To Toe": a juicy and vibrant chill'able red wine. So to pair, our Beverage Director pulled together the brininess of José Gourmet's Spanish sardines, the saltiness of Matiz's tapenade, and the savoriness of our own Everything Spice Crackers for your appetizer tray.
You Might Also Like...