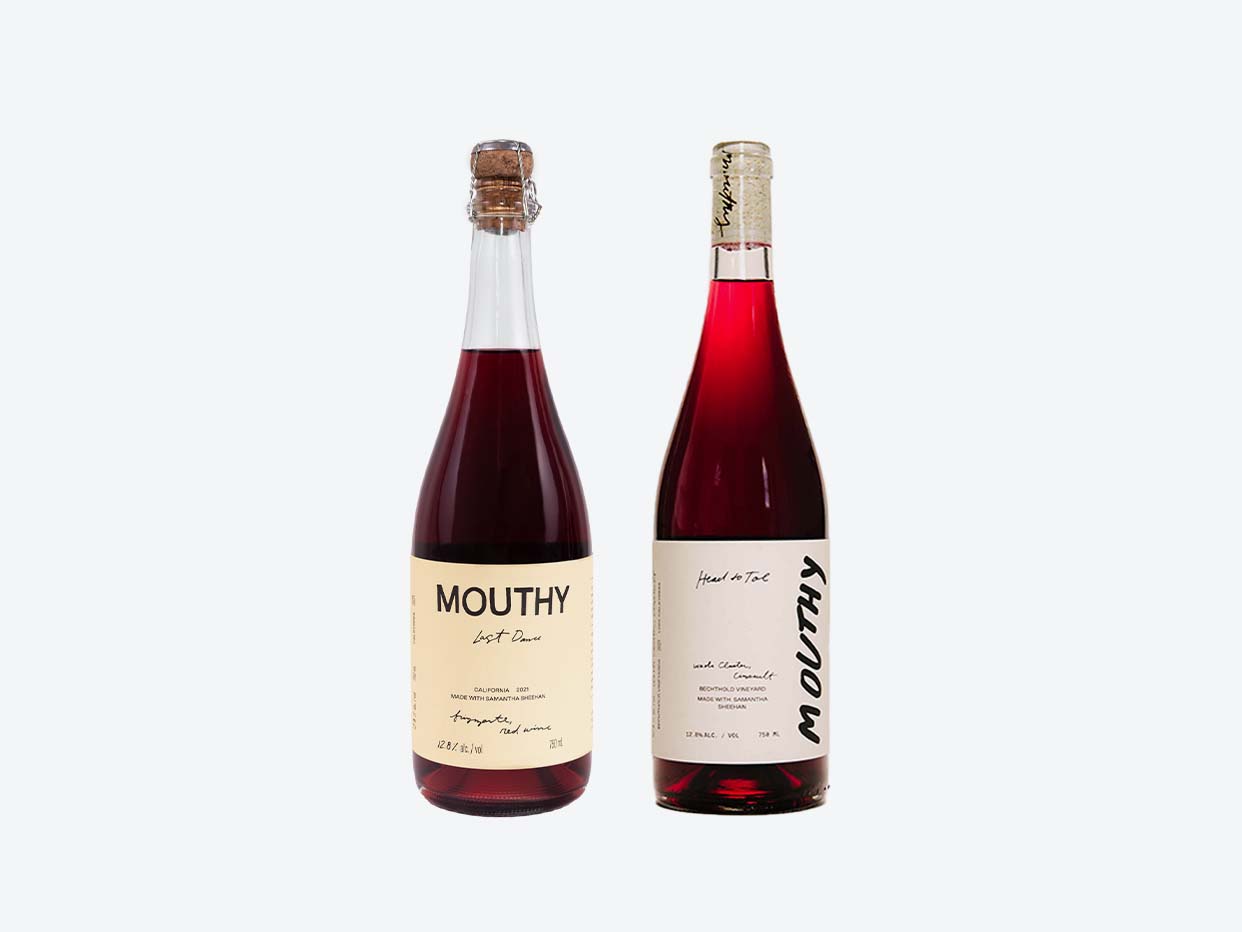 Mouthy Wines Duo
$44.99  

$49.99

  ·  

bundle
30 min delivery · 5 min pickup
Current offer:
10% off Featured Wine Bundles
A juicy bundle of two very chill(able) reds. This iconic duo includes the two initial releases from Mouthy, a collaborative wine project focusing on overlooked regions and rule-breaking wine styles. Featuring Mouthy's Head to Toe Cinsault, and Last Dance frizzante Syrah.
Why You'll Love It:
They say what grows together goes together, so we took two Mouthy wines and put them in conversation to find out if it's true. Both moderate in alcohol and perfect for food-pairing, these are two different and unique styles of red, both made by Napa winemaker, Samantha Sheehan. And yes, before you ask, both are suitable pairings for a pizza party. There's Head to toe, the more serious older child— a chillable, whole cluster red sitting somewhere between a red wine and a rosé. And then there's Last Dance, the fun-loving, younger child— a Lambrusco-inspired Syrah, made bubbly by closed-tank fermentation. We're thrilled to present this refreshing red duo that lets you taste the difference between two incredible varietals from the same region and maker.