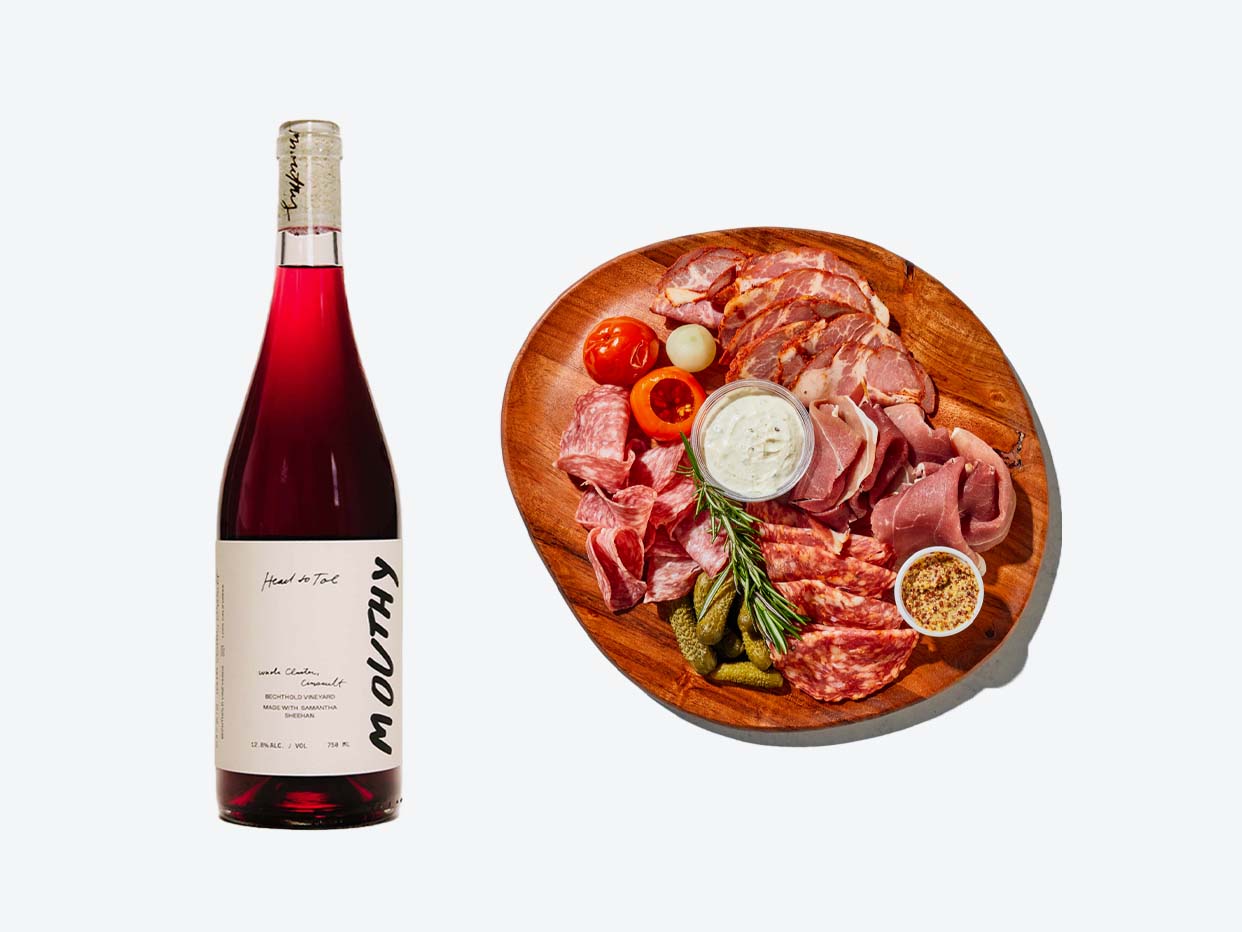 Mouthy Wines, "Head to Toe" Cinsault & Charcuterie
$39.99  ·  

1 Bundle
30 min delivery · 5 min pickup
An expert-assembled food and wine pairing featuring Mouthy Wines' latest collaboration, "Head to Toe" Cinsault: a fresh and juicy whole cluster wine developed by our friend, winemaker Samantha Sheehan. She recommends pairing it with salty, savory charcuterie, so we assemble ours from local vendors.
Why You'll Love It:
Serve "Head to Toe" with a slight chill, and it will be at its peak performance come cocktail hour. This isn't some thrown-together food-and-wine duo: it's the result of years of expertise, months of growing, and careful collaboration. And the perfect sweet spot between red wine and cured meat is right here for, just in time for your next party.
In this Bundle:
You Might Also Like...