MOUTHY WINES, "Head to Toe" Cinsault Duo
Sale price is $47.69. Original price was $52.99
1 Bundle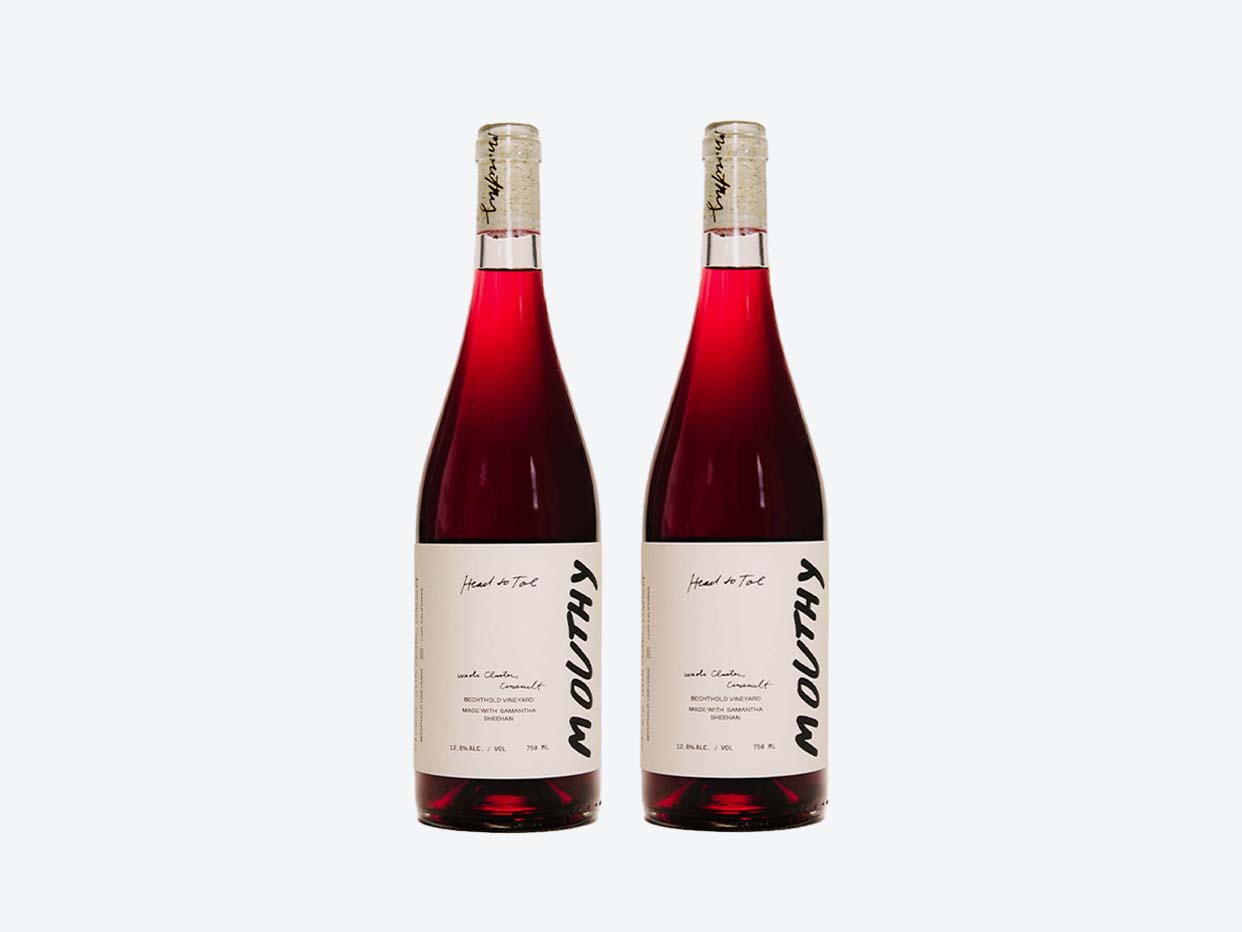 MOUTHY WINES, "Head to Toe" Cinsault Duo
Sale price is $47.69. Original price was $52.99
1 Bundle

30 min delivery · 5 min pickup
Get extra Mouthy with two bottles of Mouthy Wines' Head to Toe, a single vineyard whole cluster wine from Bechthold Vineyard in Lodi, California — one of the oldest vineyards in the country dating back to 1886. Made by expert winemaker Samantha Sheehan, this is the debut release from Mouthy, a collaborative wine project focusing on overlooked regions and rule breaking wine styles.
Why You'll Love It:
It's fresh, juicy, and food-friendly with a vibrant acidity, and tasting notes of Raspberry, Violet, Plum, Black Pepper, and Strawberry Bubblegum. And did we mention it's a chillable red? It sits between a red wine and a Rosé, so when you're looking for something a little lighter to pair with your pepperoni pizza or Pad Thai, make this your go-to.
Perfect For
Location

Lodi, CA

Vintage

2021

Variety

Cinsault

ABV

12.8%

Sweetness

Dry

Body

Medium
Winemaking Style
Hand-harvested with minimal intervention, native yeast whole-cluster semi-carbonic maceration fermentation.
In This Bundle