MOUTHY WINES, "Last Dance" Spumante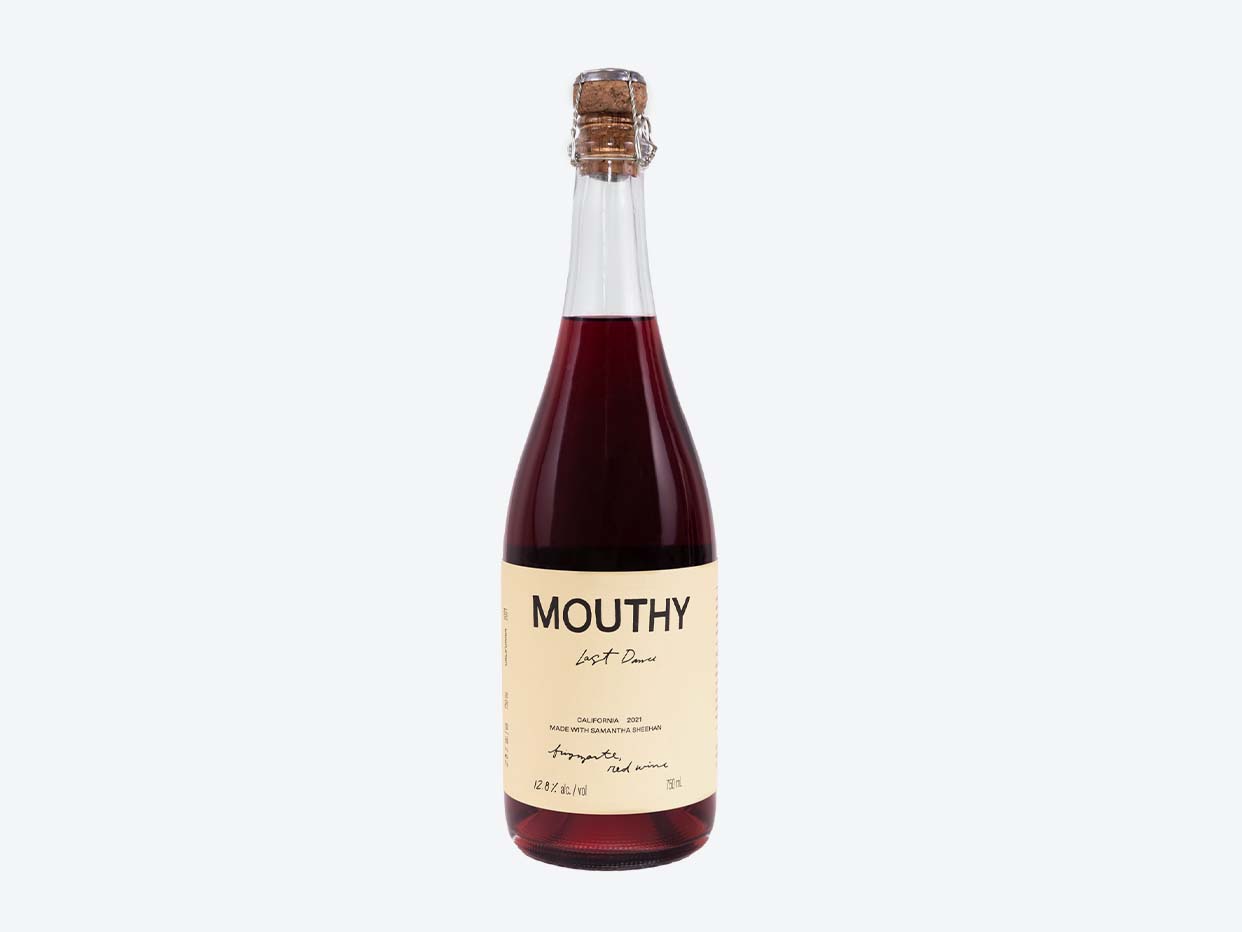 MOUTHY WINES, "Last Dance" Spumante

30 min delivery · 5 min pickup
Last Dance is a Lambrusco-inspired California Syrah. Made by expert winemaker Samantha Sheehan, this is the second release from Mouthy, a collaborative wine project focusing on overlooked regions and rule-breaking wine styles. Syrah grapes sourced from Lodi, California are vinified like a still wine, but then the tank is sealed in the last bit of fermentation (ie "Last Dance") to trap remaining CO2 and produce a gently sparkling red.
Why You'll Love It:
A departure from the sweet, jug Lambrusco favored by previous generations, this gently sparkling Syrah is a drier, more complex frizzante red. Moderate in alcohol with dynamic flavors of dark red and purple fruits, rhubarb, cola and flowers. It has a touch of sweetness with great acidity and tannins that balance the wine and make it perfect with pepperoni pizza, cheeseburgers, or chocolate. This is a wine to have fun with. Drink it on its own, pair it with savory food, pour it over ice for hot days, mix it with some aperitivo to shake up your spritz game, or even use it as a float on a whiskey sour.
Location

Lodi, CA

Vintage

2021

Variety

Lambrusco

ABV

12.8%

Sweetness

Off Dry

Body

Medium
Winemaking Style
Organic farming, Syrah fermented in tank Pet-Nat style, minimal sulfur. Tasting notes and serving tips: Dark red and purple fruits, rhubarb, cola, flowers. Juicy, semi-sparkling with a touch of sweetness balanced by acidity and tannins. Food-friendly. Serve with a slight chill.