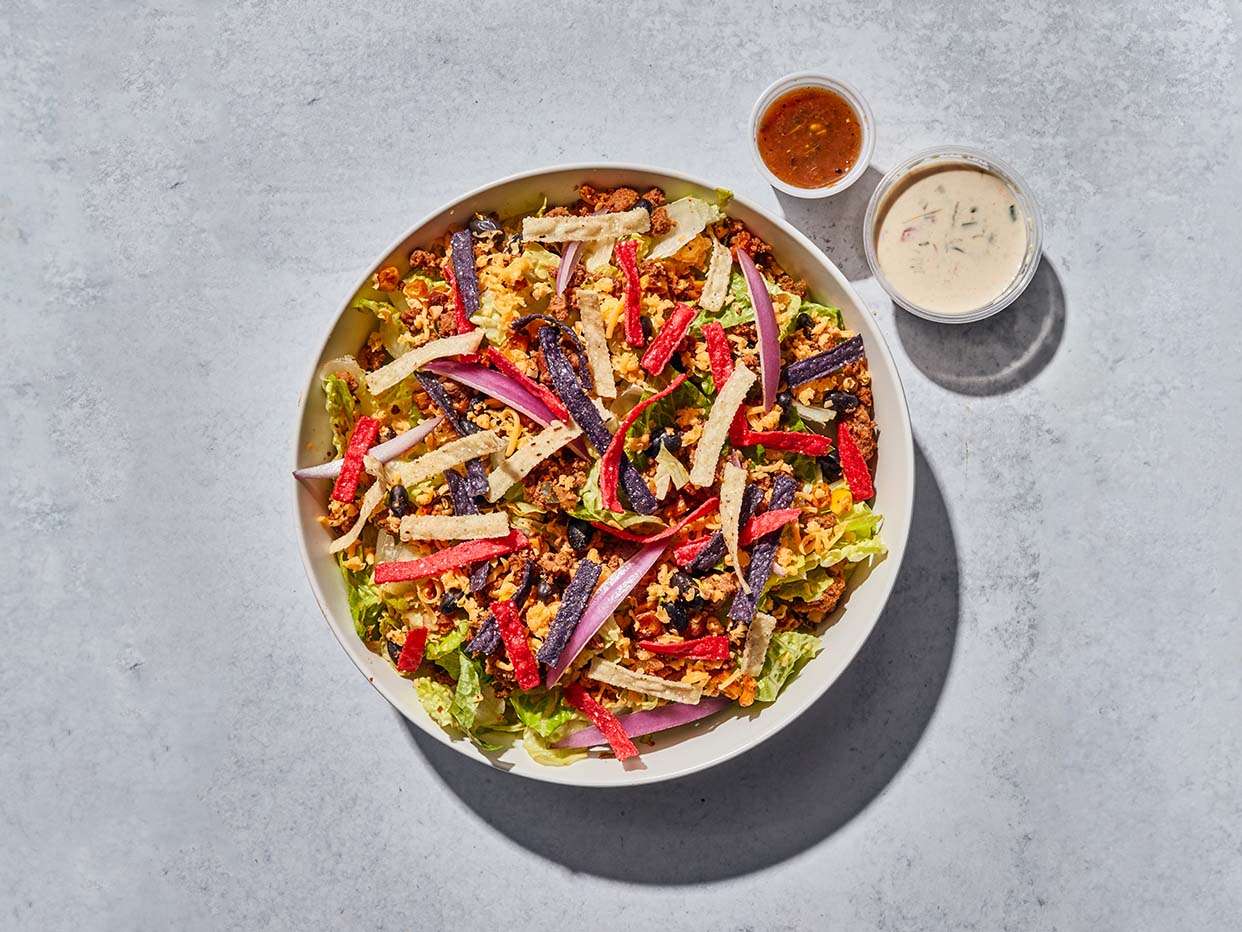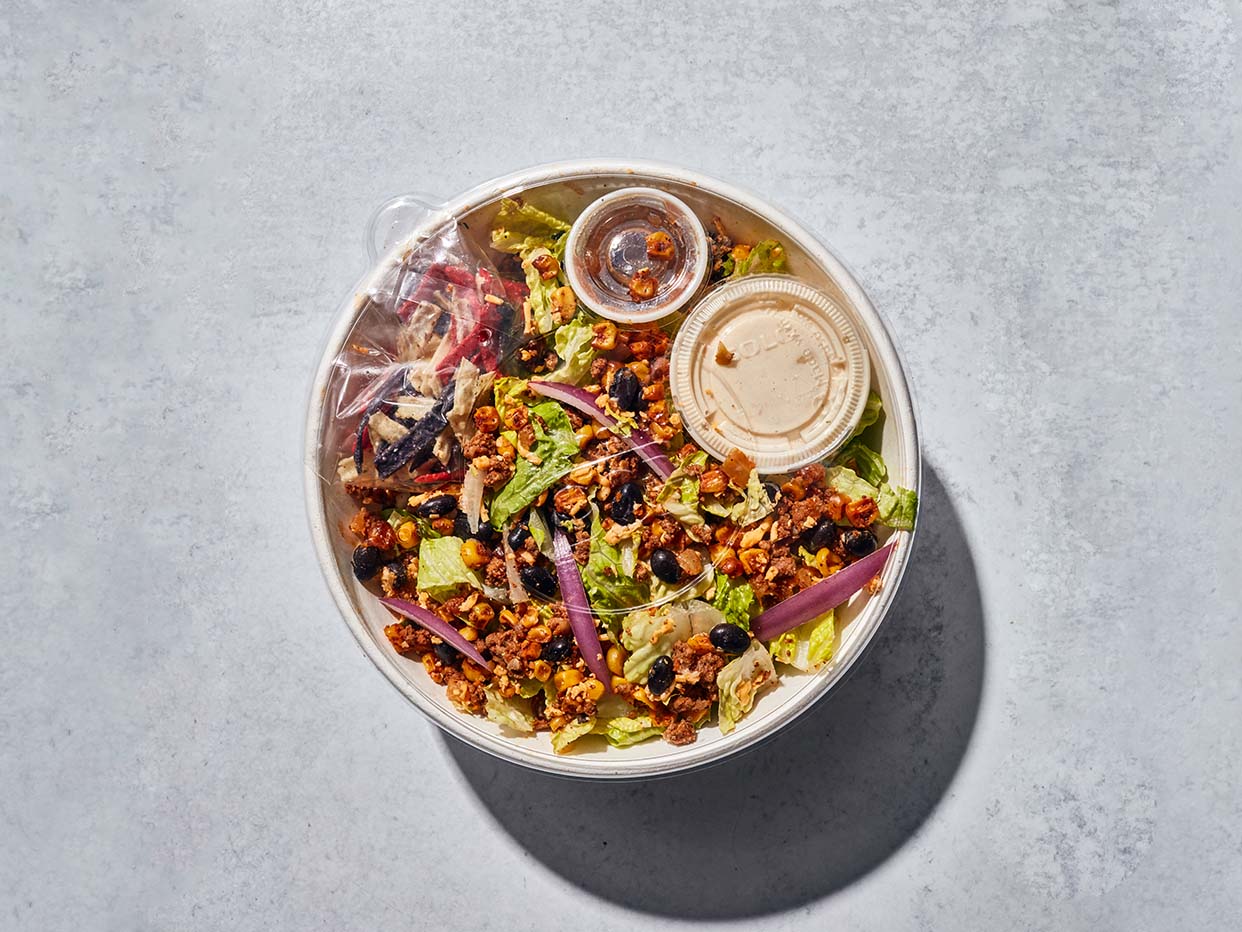 Nacho Picante Salad
$11.99  ·  

14 oz
30 min delivery · 5 min pickup
This zesty, crowd-pleasing bowl starts with lean, tender ground beef that we cooked with Morita and ancho chilis. Next is crisp romaine, roasted corn, black beans, pickled red onion, and salty tortilla strips. Served with homemade queso and salsa roja.
Why You'll Love It:
Let's get serious: we all want something that's delicious and indulgent, but we still want to say that we ate a salad for lunch. That's where we come in this spring with a hearty, salty, multilayered bowl that combines the familiar with the chef-made. It's playful, it's nostalgic, and it goes great on the patio with your Converse.
Perfect for:
Doing as little dishes as possible
You Might Also Like...