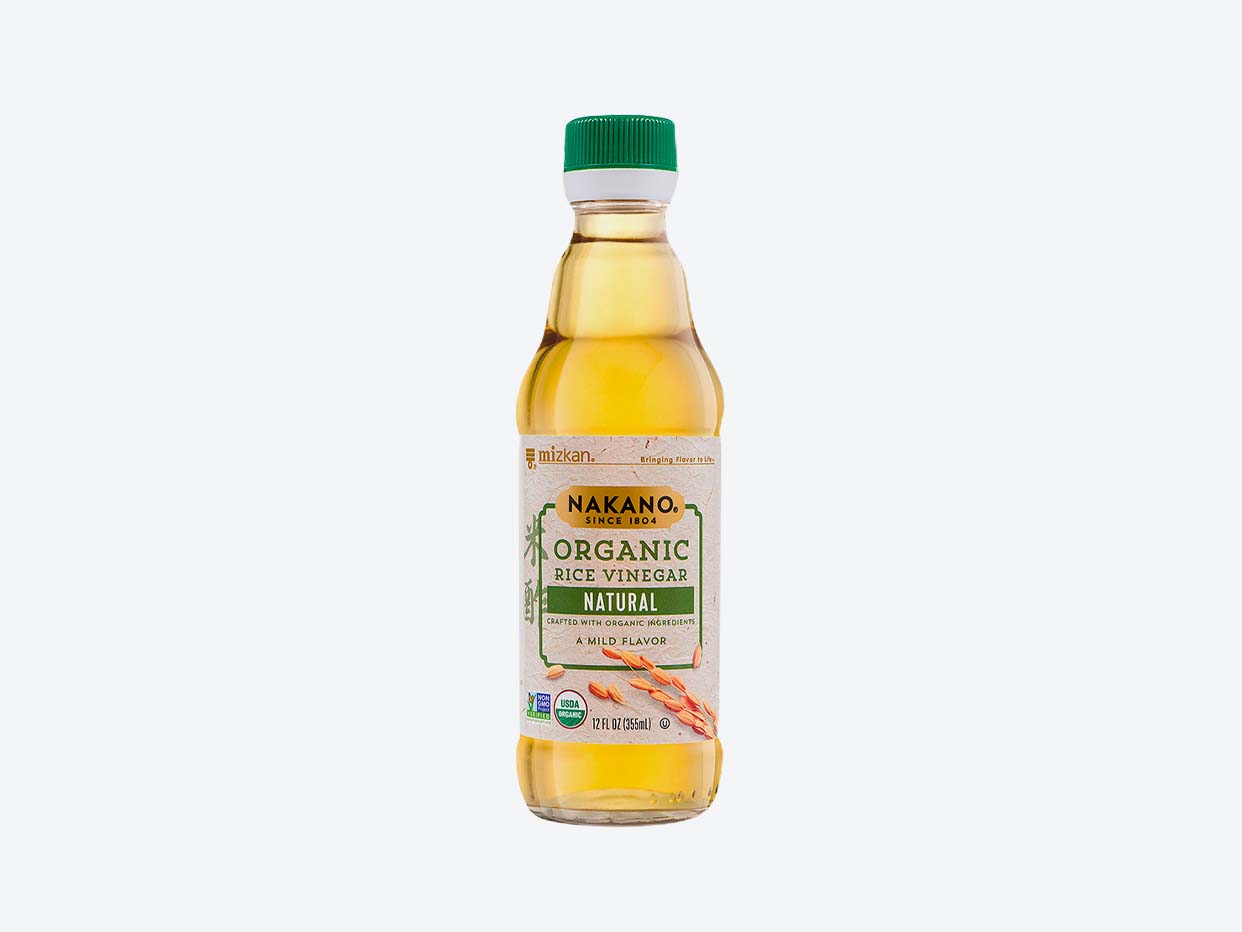 Nakano Organic Rice Vinegar
$3.49  ·  

12 oz
30 min delivery · 5 min pickup
A mild vinegar that brings out the flavor in every dish. With no added salt or sugar, it's a delicious alternative to recipes that call for wine, cider, or distilled vinegar.
Why You'll Love It:
Plus it's made from certified organic ingredients, which is important because the whole point of a flavor sub is to make it healthy AND tasty. So for your next sushi night, marinade, sauce, or salad dressing feel free to reach for something authentic and better-for-you.
You Might Also Like...