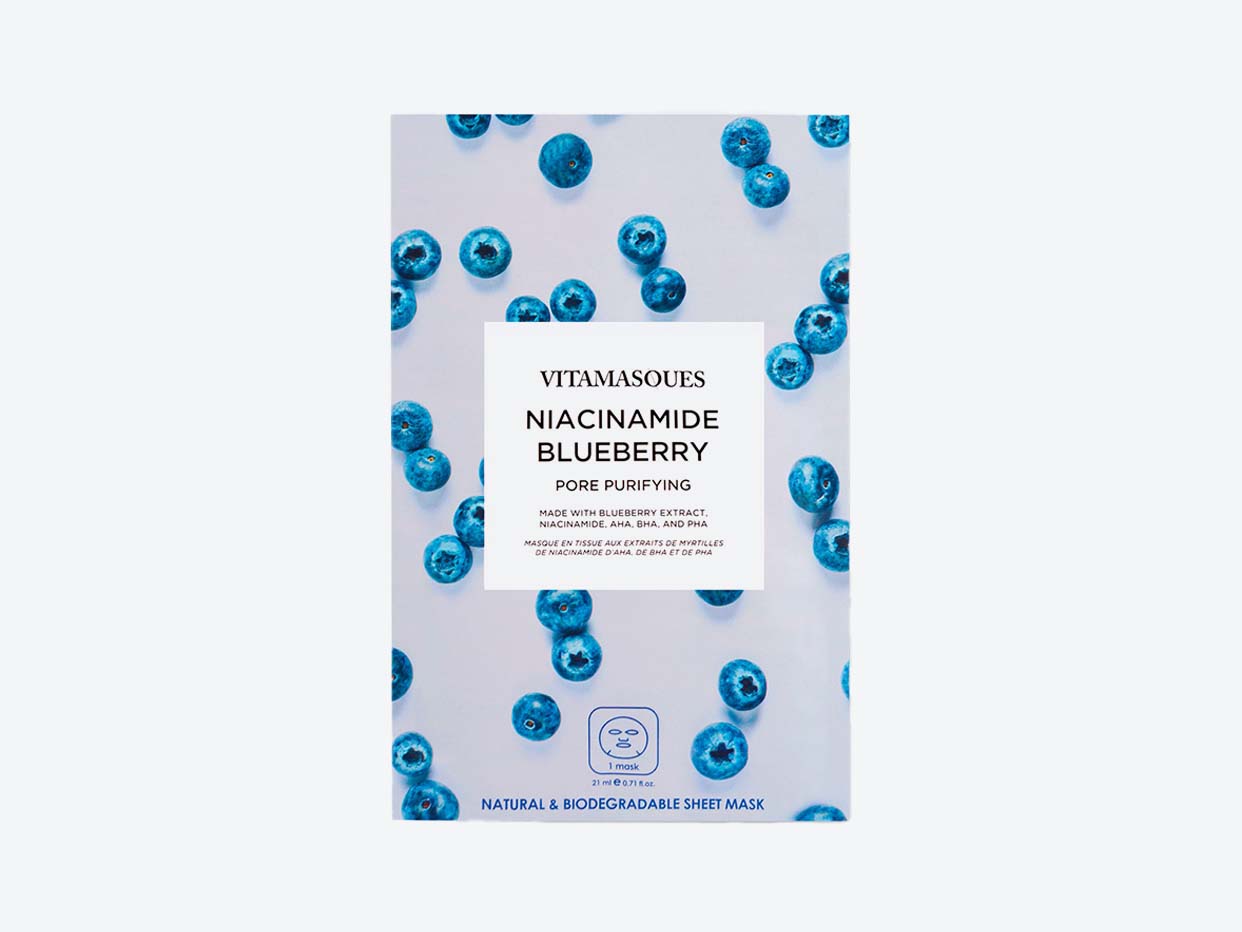 Niacinamide Blueberry Sheet Mask
$3.99  ·  

1 Sheet Mask
30 min delivery · 5 min pickup
Vegan-friendly, blemish-reducing face mask. With blueberries and niacinamide, AHA, BHA, and PHA. Helps to hydrate and even skin tone. Biodegradable.
Vitamasques want to bring you beauty and skincare products that are environmentally friendly and cruelty free. That's why they use natural and biodegradable ingredients, and are making strides to become carbon neutral. Beauty that's for everyone.
Perfect for:
Meeee Time
some payday-treat-myself
You Might Also Like...