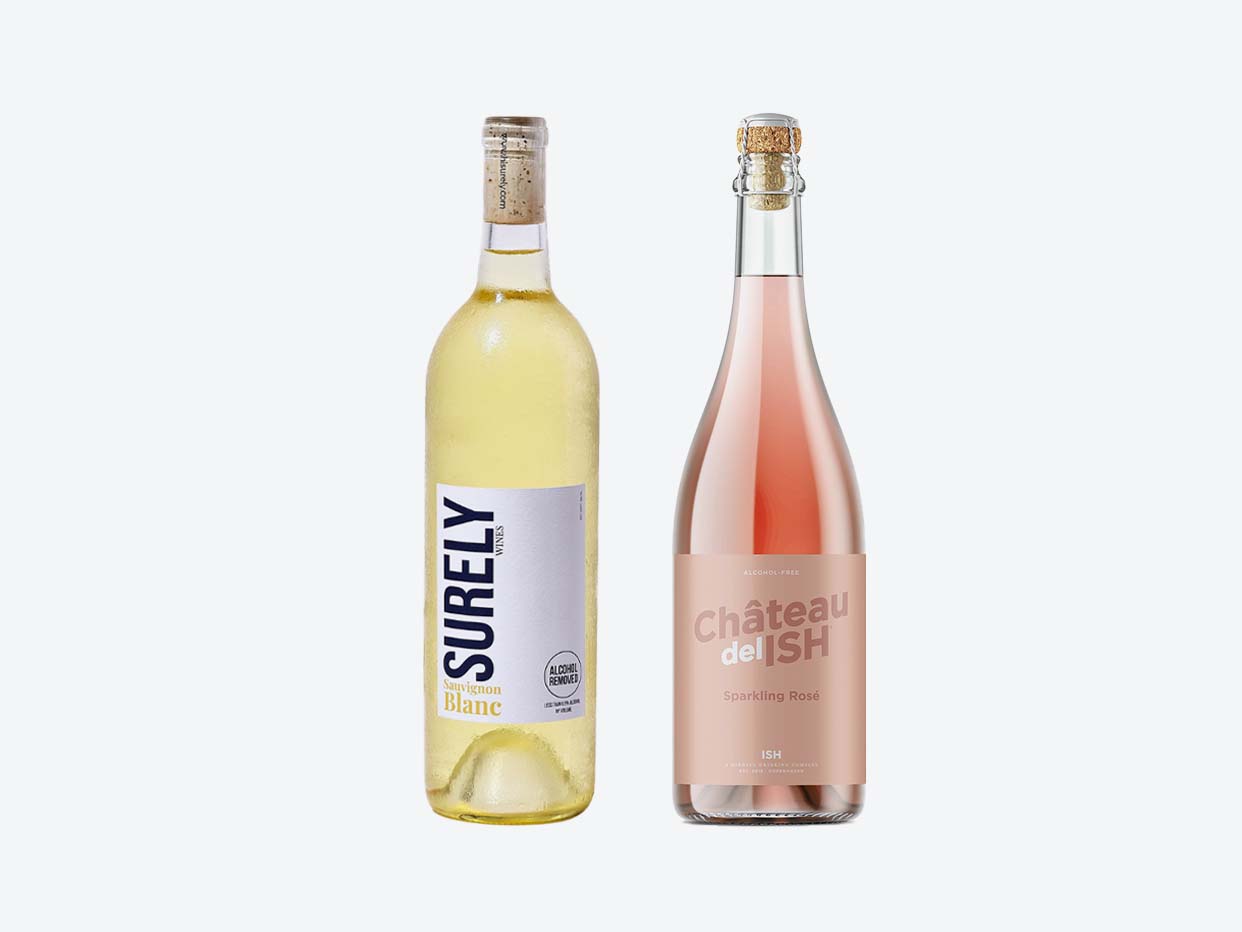 Non-Alc Wine Duo
$44.10  

$49.00

  ·  

bundle
30 min delivery · 5 min pickup
Current offer:
10% Off Non-Alc. Bundles
A sampling duo of non-alcoholic wine newness. Features Surely's Sonoma, California Sauvignon Blanc, and Château del ISH's Sparkling Rosé.
Whether you want alcohol or not, the taste of summer cannot be denied in these two N/A wines. Château is perfect for celebrations that call for lush, velvety bubbles and the taste of red fruit. While the Sauvi B is your weekday sip of "ahhhh" without the negative effects of booze (plus you can't beat California fruit).