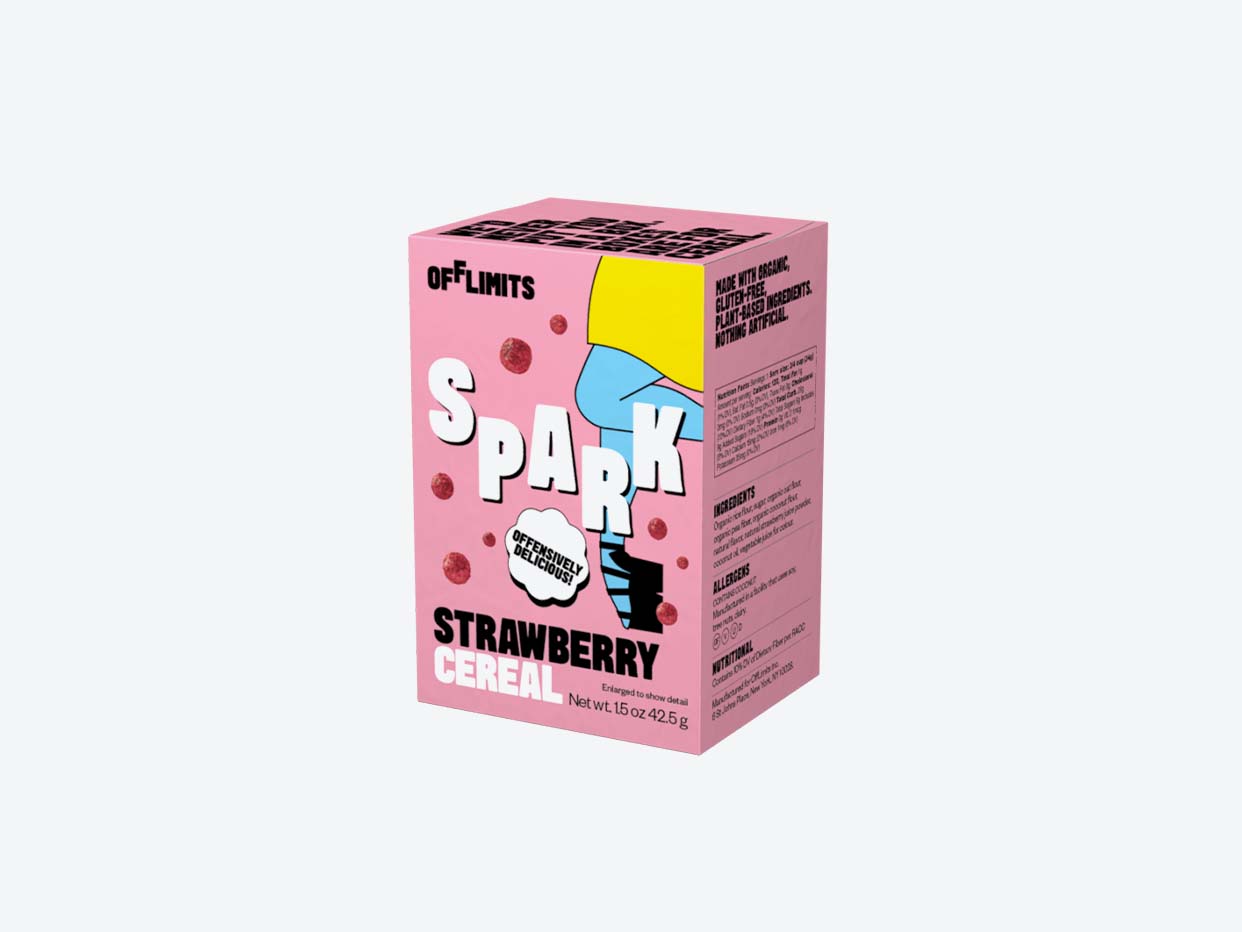 OffLimits Cereal - SPARK
$5.29  ·  

1.5 oz
30 min delivery · 5 min pickup
Vegan and gluten-free cereal made from strawberry, organic oats, rice, coconut flour, and natural sweeteners. Strawberry is a fruit rich in antioxidants, known to improve immunity and brain function.
Why You'll Love It:
Off Limits takes all of the fun of our favorite childhood cereals, and creates something healthier and just as enjoyable for adults. And Spark is the bounce-back needed for when we're out and about, living our best life, and need recovery from all the fun.
Perfect for:
Satisfying my Sweet Tooth
You Might Also Like...