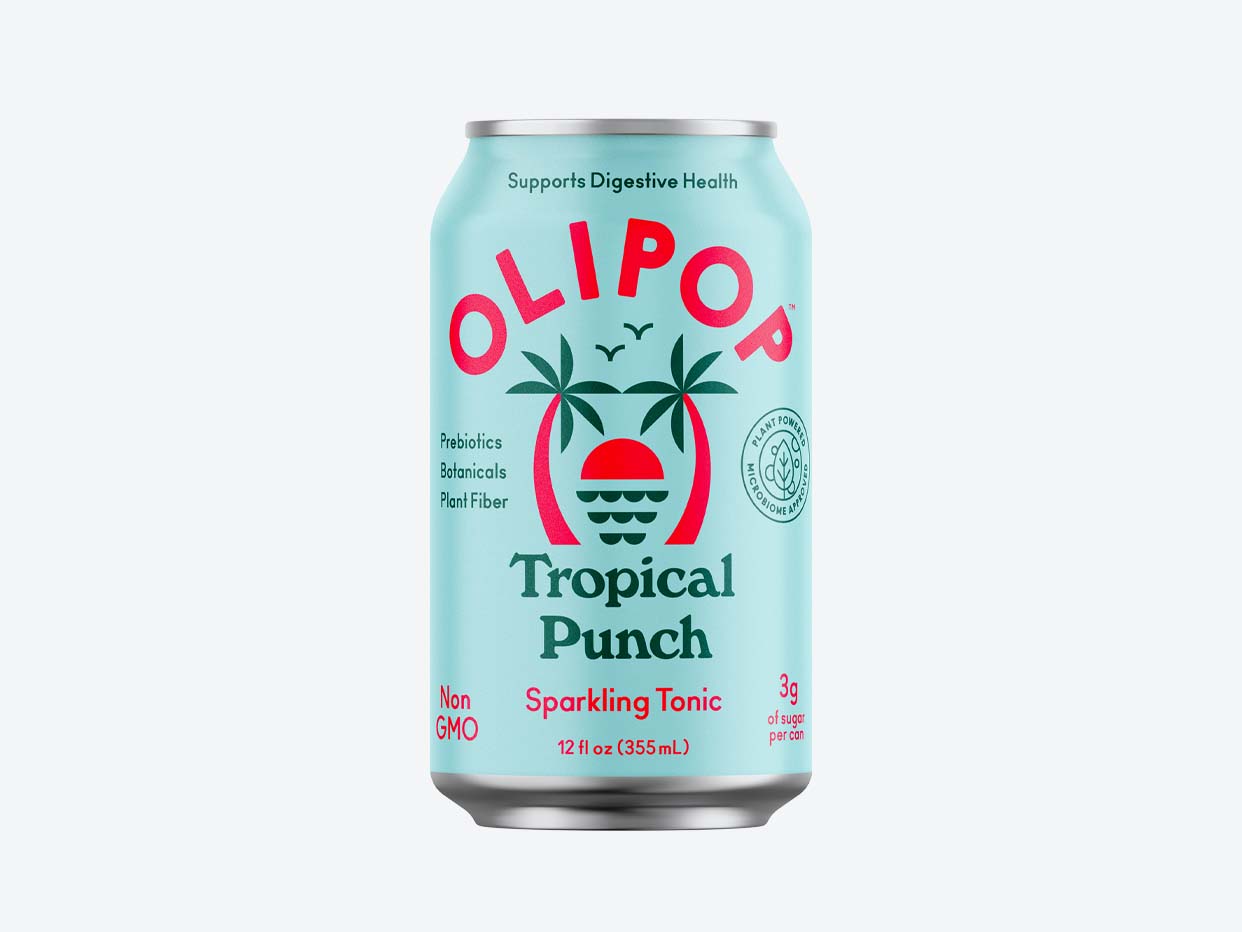 Olipop - Tropical Punch
30 min delivery · 5 min pickup
Sparkling, flavored tonic water. Made with pineapple, passion fruit, mandarine, and apple juices. Tastes like a childhood vacation on the beach. Vegan, GMO and gluten free, less than five grams of sugar.
Why You'll Love It:
Ben and David, the founders of Olipop, wanted to change the soda game. They figured that they could make a better beverage if they used natural, wholesome ingredients, as opposed to buckets of sugar. The end result is a healthier, tastier soda.
OLIPOP tastes like the soda you grew up sipping, but with the added benefit of microbiome and digestive health support. With plant fiber, prebiotics, botanicals, and a touch of magic, they made soda healthier AND more delicious!