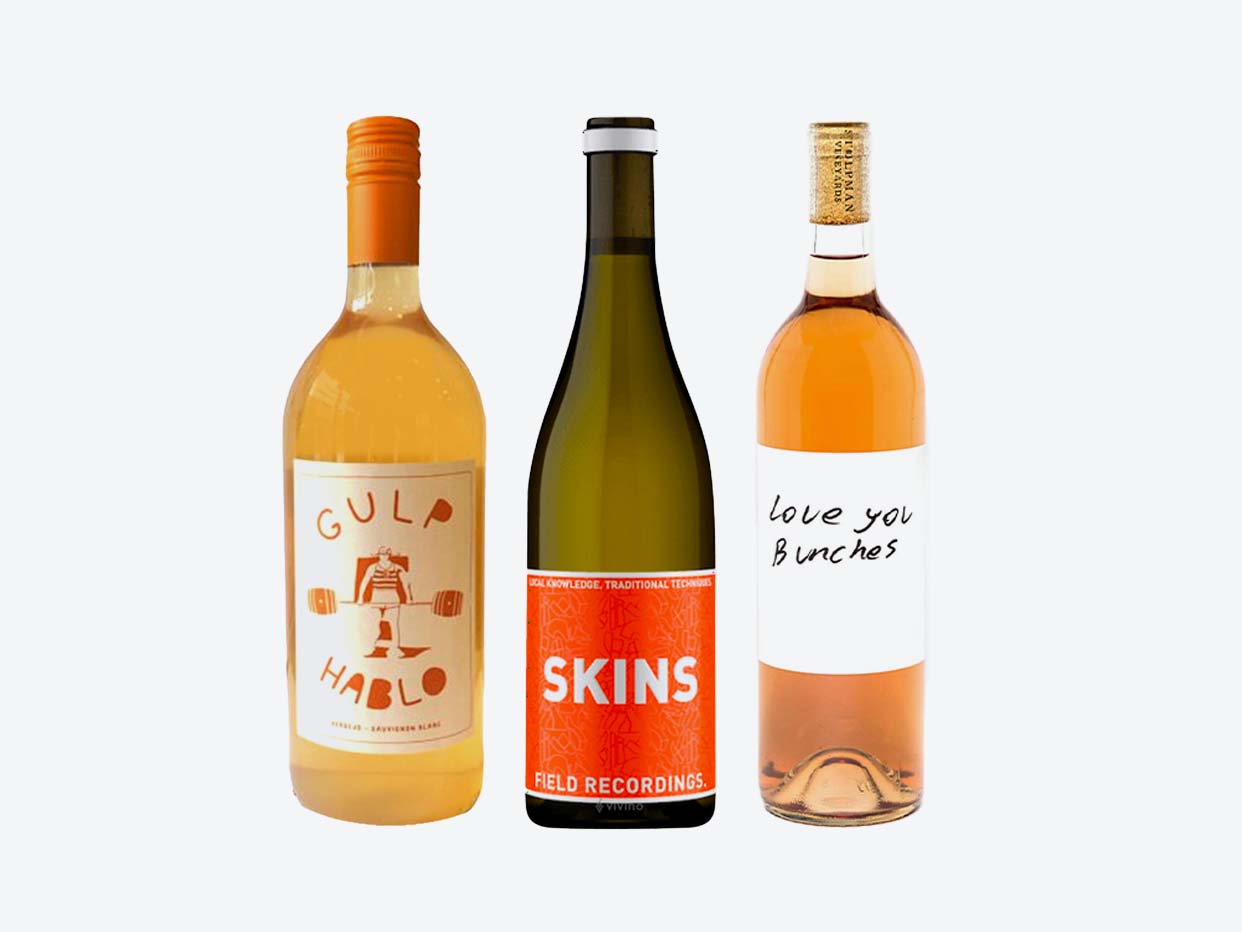 Orange Wine - Trio
$62.99  

$69.99

  ·  

1 bundle
30 min delivery · 5 min pickup
Current offer:
10% off Everyday Wine Bundles
A fun, funky trio featuring three of our favorite Orange wines: Gulp Hablo Orange, Field Recordings Skins, and Love You Bunches Orange.
Why You'll Love It:
Orange Wine season can be every season for us. For a more vibrant and lively sipping experience, we turn to these three bottles to start the conversation off on a delicious note. It's like we're in Sicily, laughing over shellfish, cold salads, and savory apps.