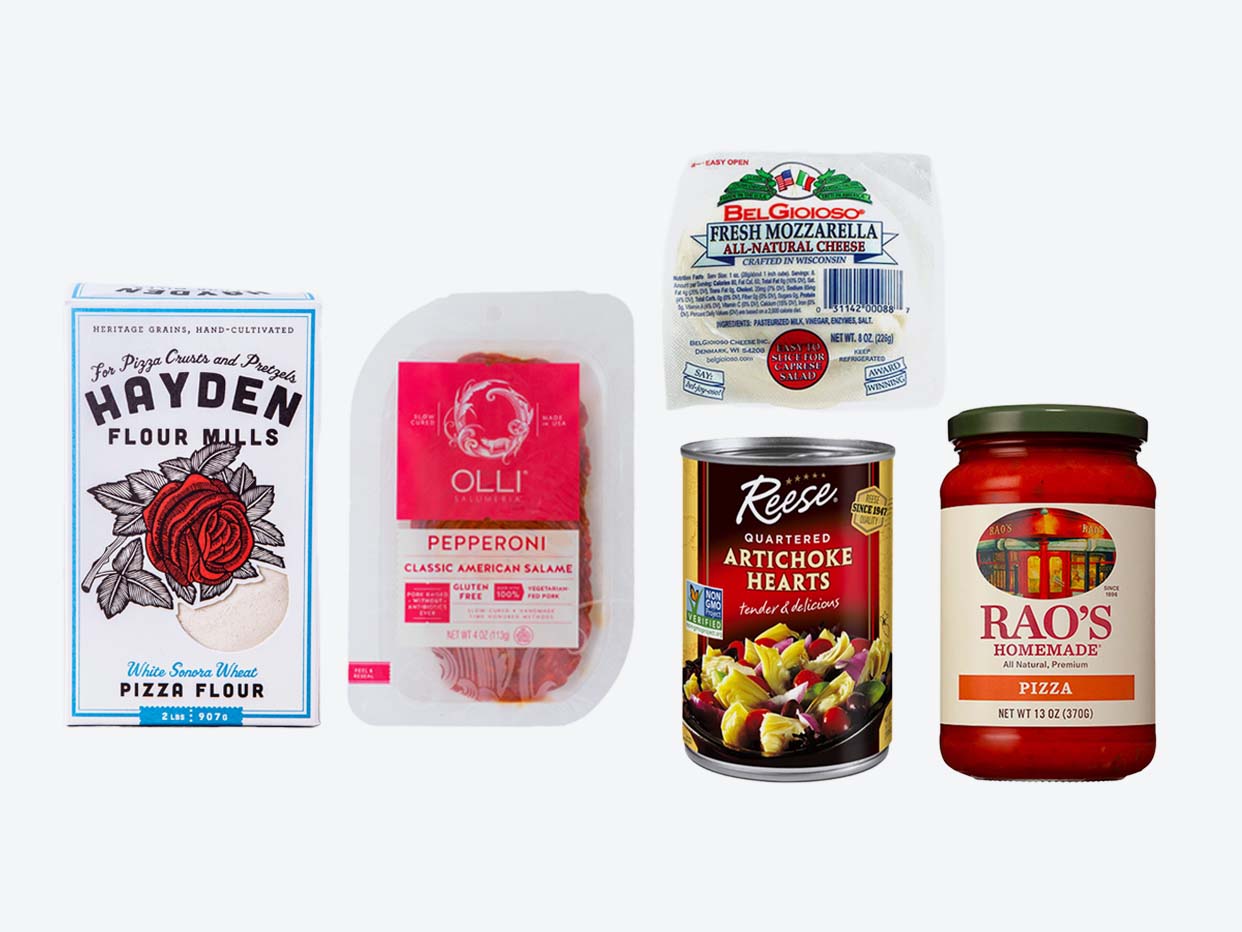 Pepperoni Pizza
$25.20  

$28.00

  ·  

1 Bundle
30 min delivery · 5 min pickup
Current offer:
10% off Full Meal Bundles
Create your own extra-large masterpiece at home with these artisinal pizza ingredients. Featuring Hayden's Pizza Flour made from heirloom ingredients, Rao's slow-simmered Pizza Sauce, Olli's premium cut Pepperoni, Reese's tender Artichoke Hearts, and Bel Gioioso's all-natural Mozzarella.
Why You'll Love It:
Because there's nothing like a handmade pie. Plus Hayden's dough makes for the perfect air-bubble-to-crispiness ratio that 100% rivals our favorite pizza parlors. Bel Gioioso provides banner cheese stretches, and Olli gives us zesty, spicy savoriness in their pepperoni. Artichoke is our personal secret ingredient, but this premium pizza is still plenty ripe for you to add your own flavor for the party.
Perfect for:
Making something extra delicious
Upping my pantry game