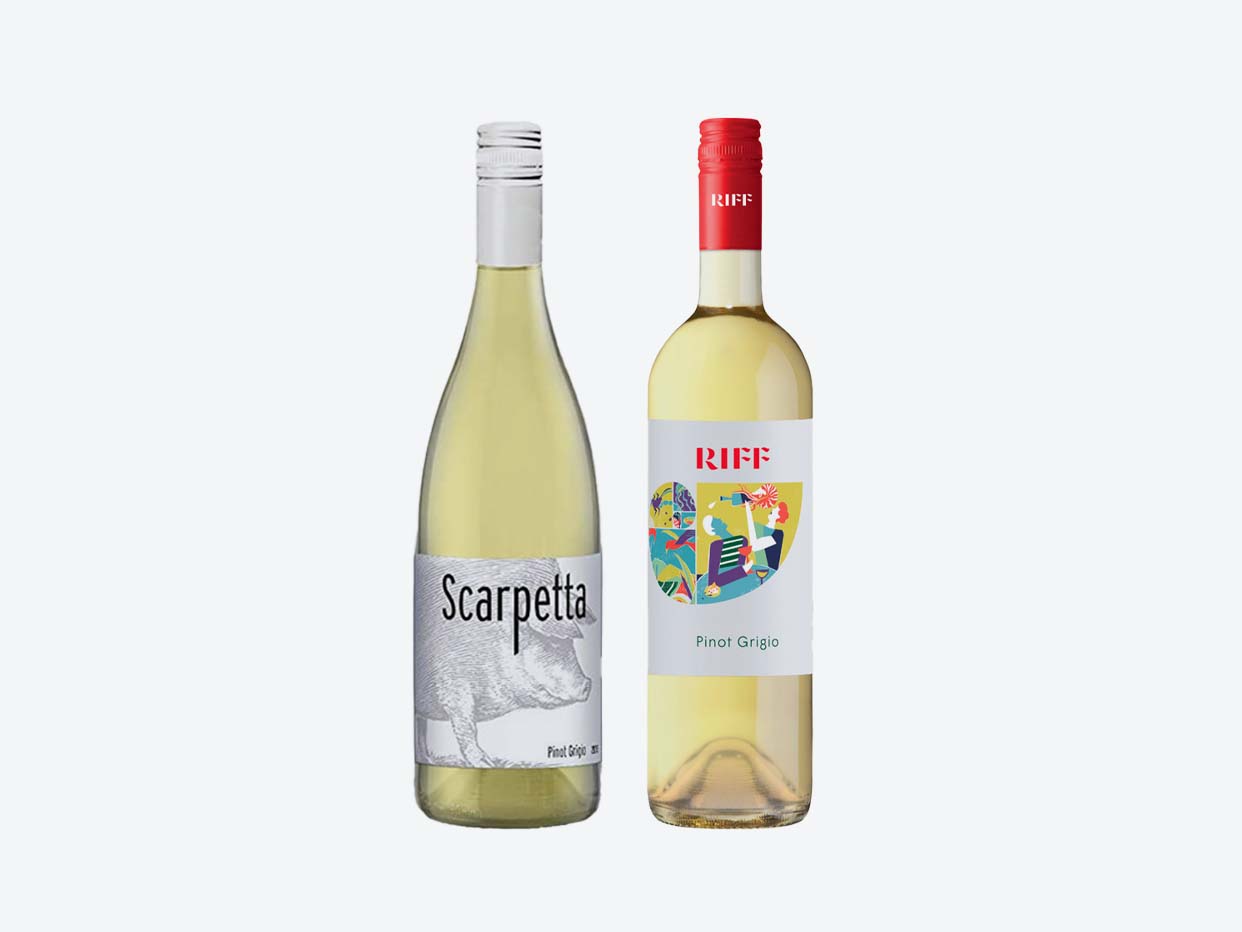 Pinot Grigio - Duo
$26.99  

$29.99

  ·  

1 bundle
30 min delivery · 5 min pickup
Current offer:
10% off Everyday Wine Bundles
A duo featuring two of our favorite Pinot Grigio. Feature Riff Pinot Grigio from the Italian Also, and Scarpetta from Veneto, Italy.
Why You'll Love It:
Ahh, one of Italy's most storied white wines. We handpicked these two because they're the perfect introductory bottles to the variety, imparting some signature lime, green apple, peach, honey, and almond on the palate. And if you're eating some light pasta dishes, herby rice dishes, poultry we couldn't recommend these enough.
In this Bundle: