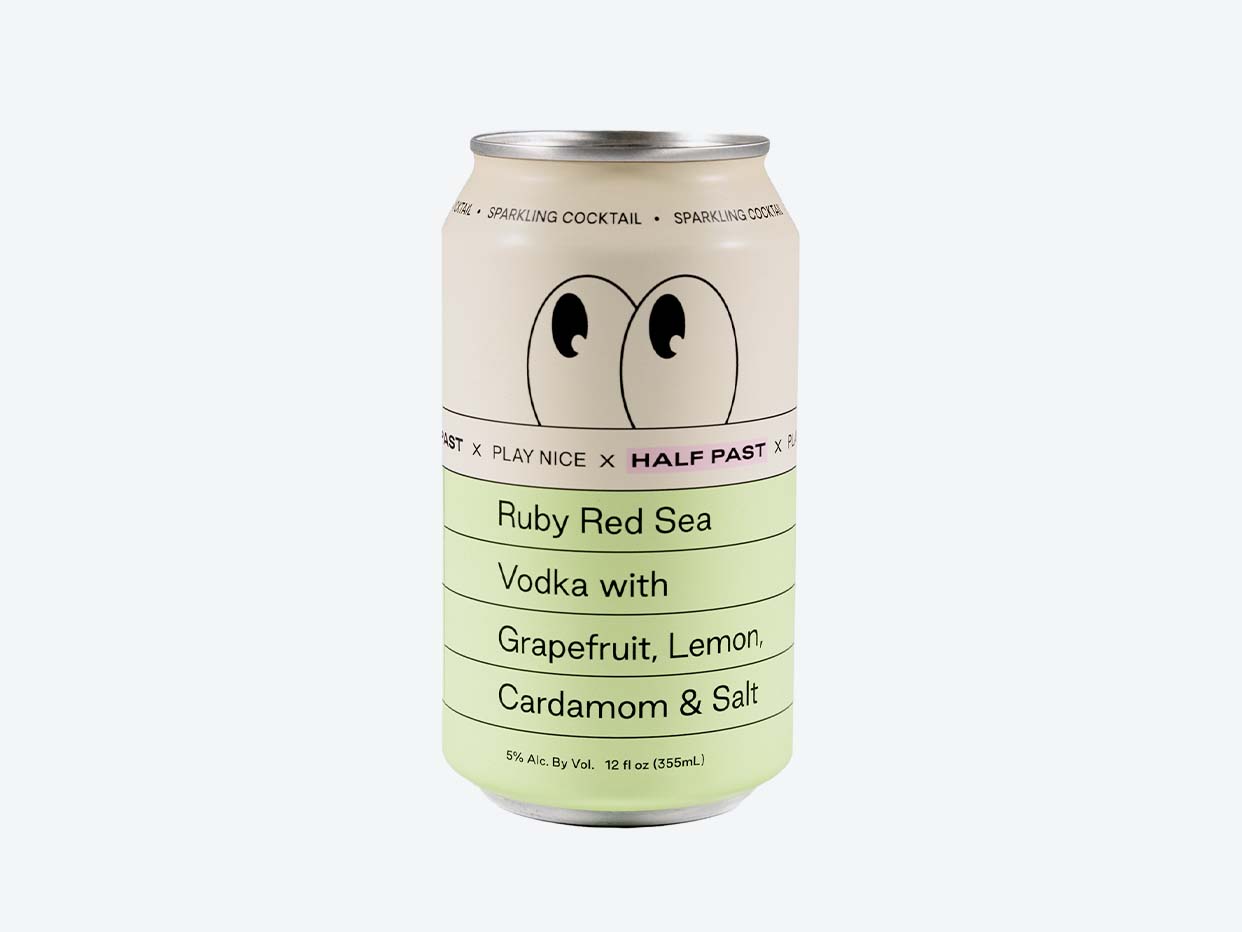 Play Nice x Half Past Sparkling Cocktail - Ruby Red Sea 4pk
$13.99  ·  

4 -12 oz cans
30 min delivery · 5 min pickup
A sparkling cocktail made with our own Play Nice Vodka and Half Past's premium, natural ingredients. Contains grapefruit, lemon, white grape, cardamom and sea salt.
This is where the rocky coast meets the sea. Herbs, salt, and citrus never disappoint on the palate (think a Paloma but with vodka). As soon we we took that first sip, we knew we had an instant classic for the beach, dock, and hammock.
You Might Also Like...