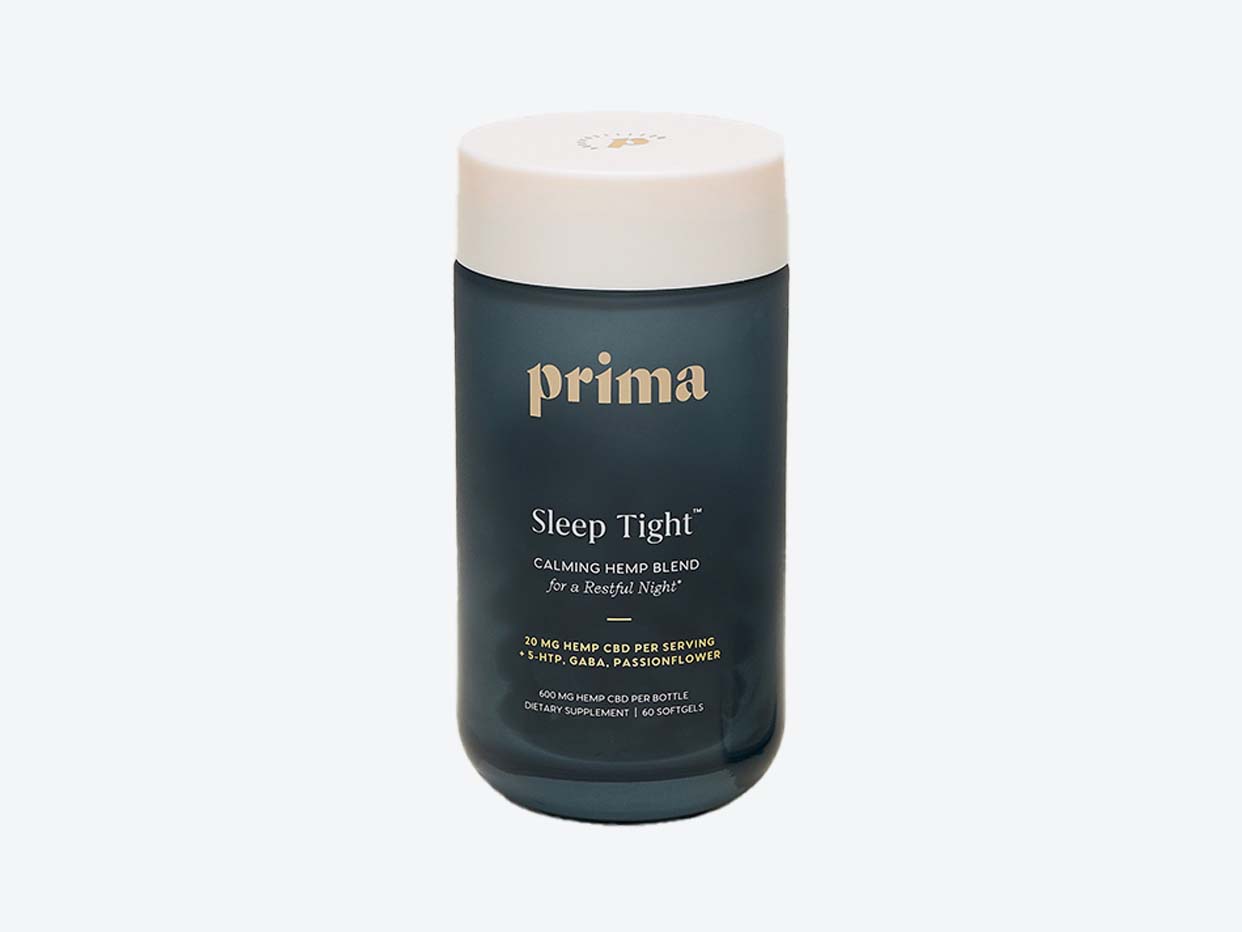 Prima - Sleep Tight Supplement
$48.99  ·  

60 softgels
30 min delivery · 5 min pickup
Prima is a doctor-formulated, plant-based wellness essential made with clean and sustainable ingredients in California, foraged entirely from family-owned farms. Sleep Tight is a melatonin-free blend of CBD (20 mg), the amino acid compounds of 5-HTP and GABA, as well as lavender, poppy, and passionflower.
Why You'll Love It:
It's that deep, uninterrupted sleep that's most restorative to the mind and body. Body-balancing CBD and calm-inducing herbs help get your body for rest, while the essential amino acids GABA and 5-HTP support the role of neurotransmitters in helping you achieve truly restful sleep. So you wake up feeling refreshed, restored, and renewed.
You Might Also Like...