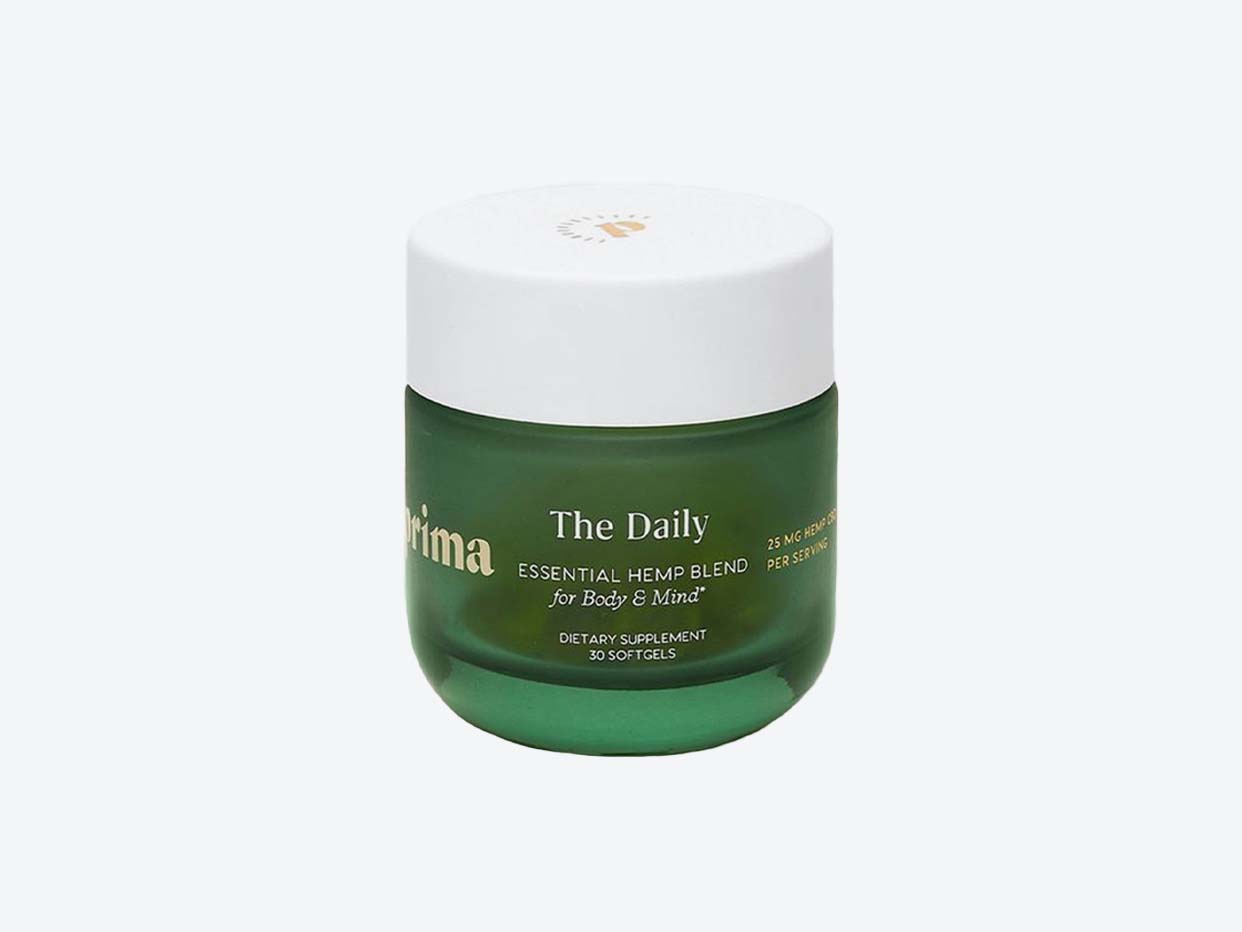 Prima - The Daily Softgel
$35.99  ·  

30 softgels
30 min delivery · 5 min pickup
Prima is a doctor-formulated, plant-based wellness essential made with clean and sustainable ingredients in California, foraged entirely from family-owned farms. The Daily is a dietary supplement with 25mg of CBD, bio-terpene complex, black pepper, turmeric, and clove bud oil.
Why You'll Love It:
This is how we're finding our calm, our rest, and our resilience daily. Turmeric contains as awesome chemical called curcumin which is proven to help reduce stress and anxiety. Paired with black pepper and clove oil to help activate this chemical reaction, the cannaboid is more efficiently delivered to help combat stress before it hits.
You Might Also Like...