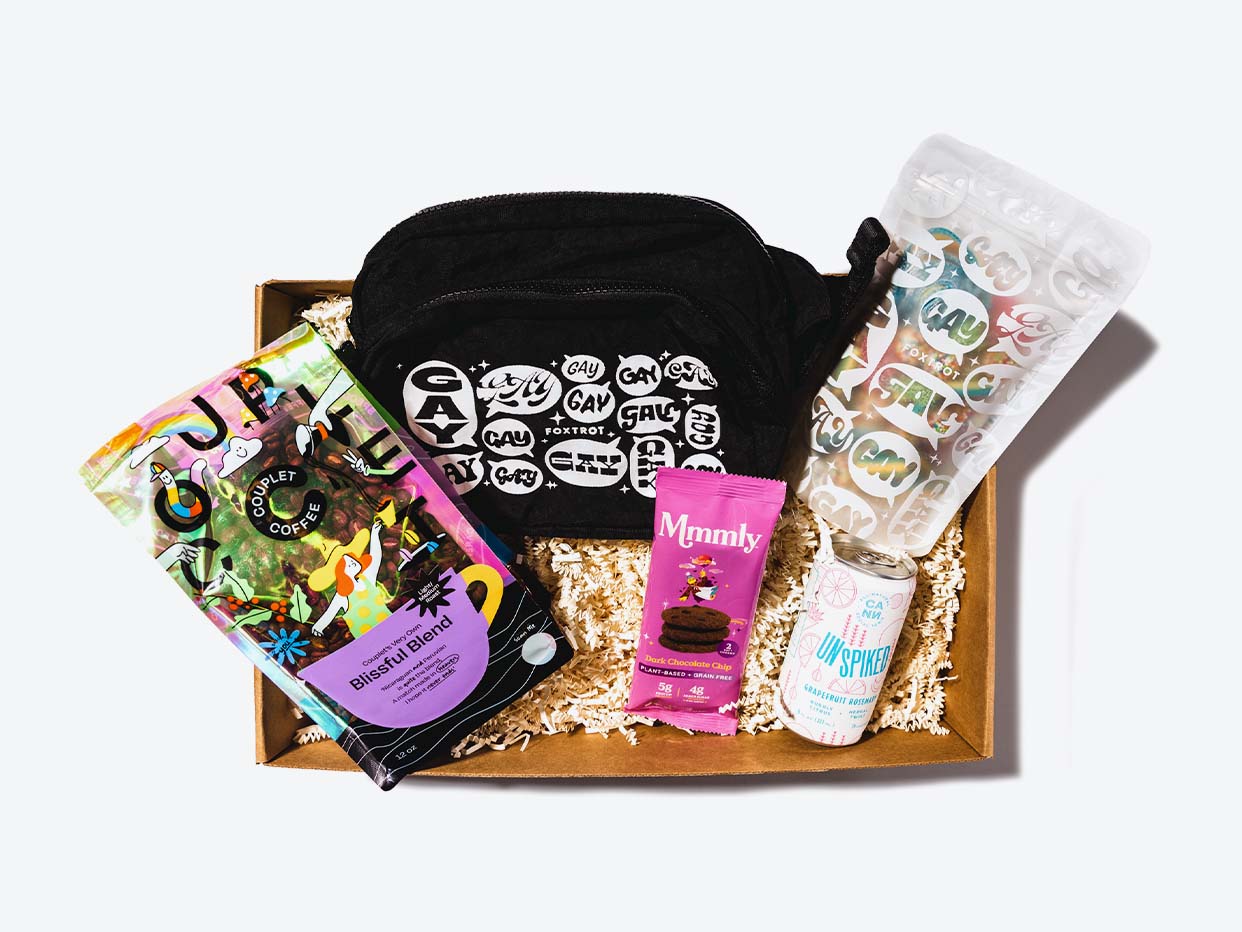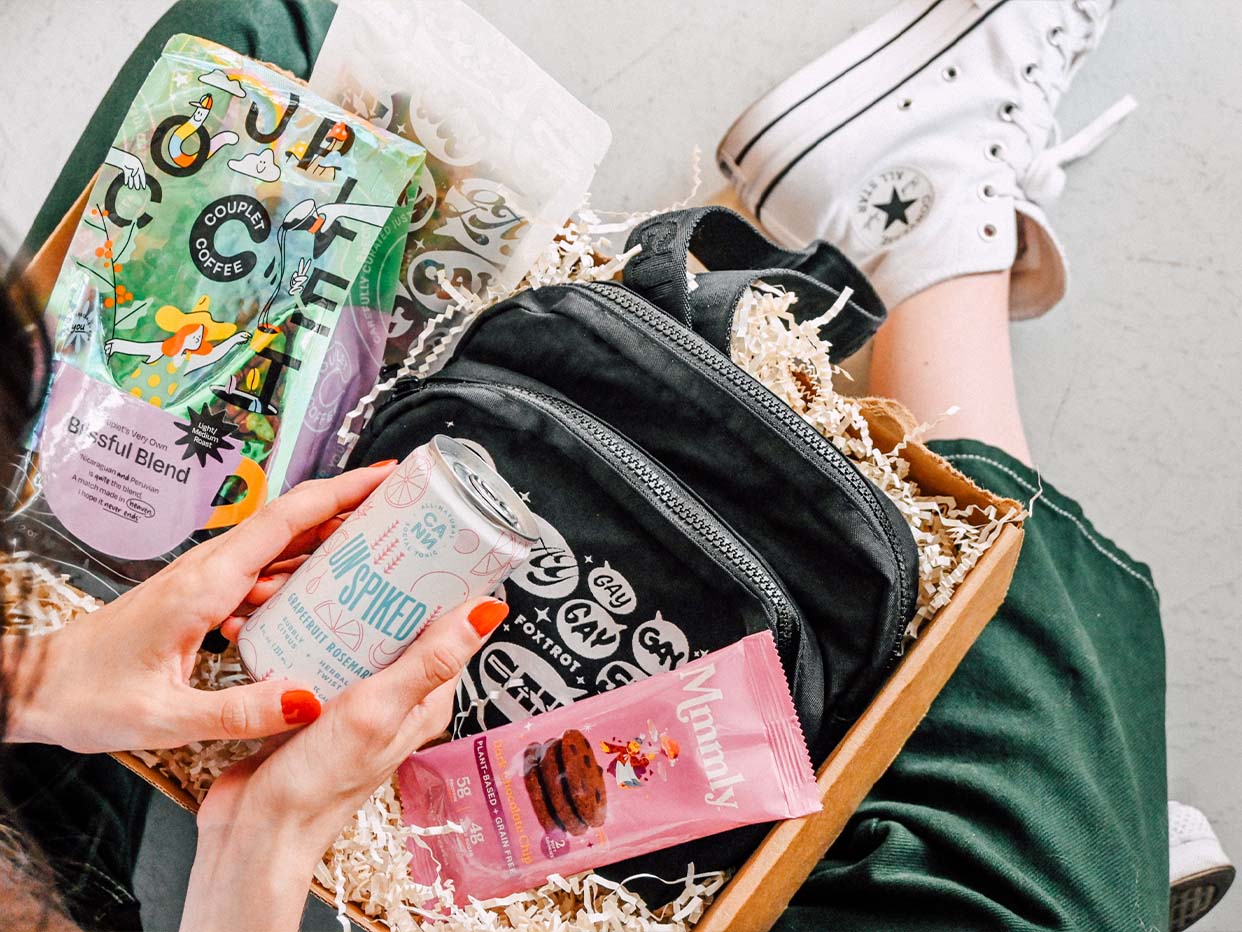 Queer-Owned Gift Box
$82.99  ·  

1 Gift Box
30 min delivery · 5 min pickup
Discover a few of our Queer-owned favorites that we're reaching for on repeat (the ones we could fit in one box, anyway!), as well as picks from our 'Say Gay' Series! Includes MMMLY Functional Cookies, Couplet Coffee coffee beans, and a can of Unspiked Social Tonic. 100% of total sales from the 'Say Gay' Series and gift box go to GLSEN and The Brave Space Alliance: LGBTQ+ organizations dedicated to social change and combative action on behalf of the Queer community and LGBTQ+ youth.
Gift boxes are better when A) they're for an amazing cause, B) when they're full of delicious small businesses, and C) when they're gay. This box combines all three in a lineup of small Queer-owned businesses paired with our 'Say Gay' merchandise; together, all the cash is going to efforts that draw visibility and advocacy for Queer youth.
You Might Also Like...