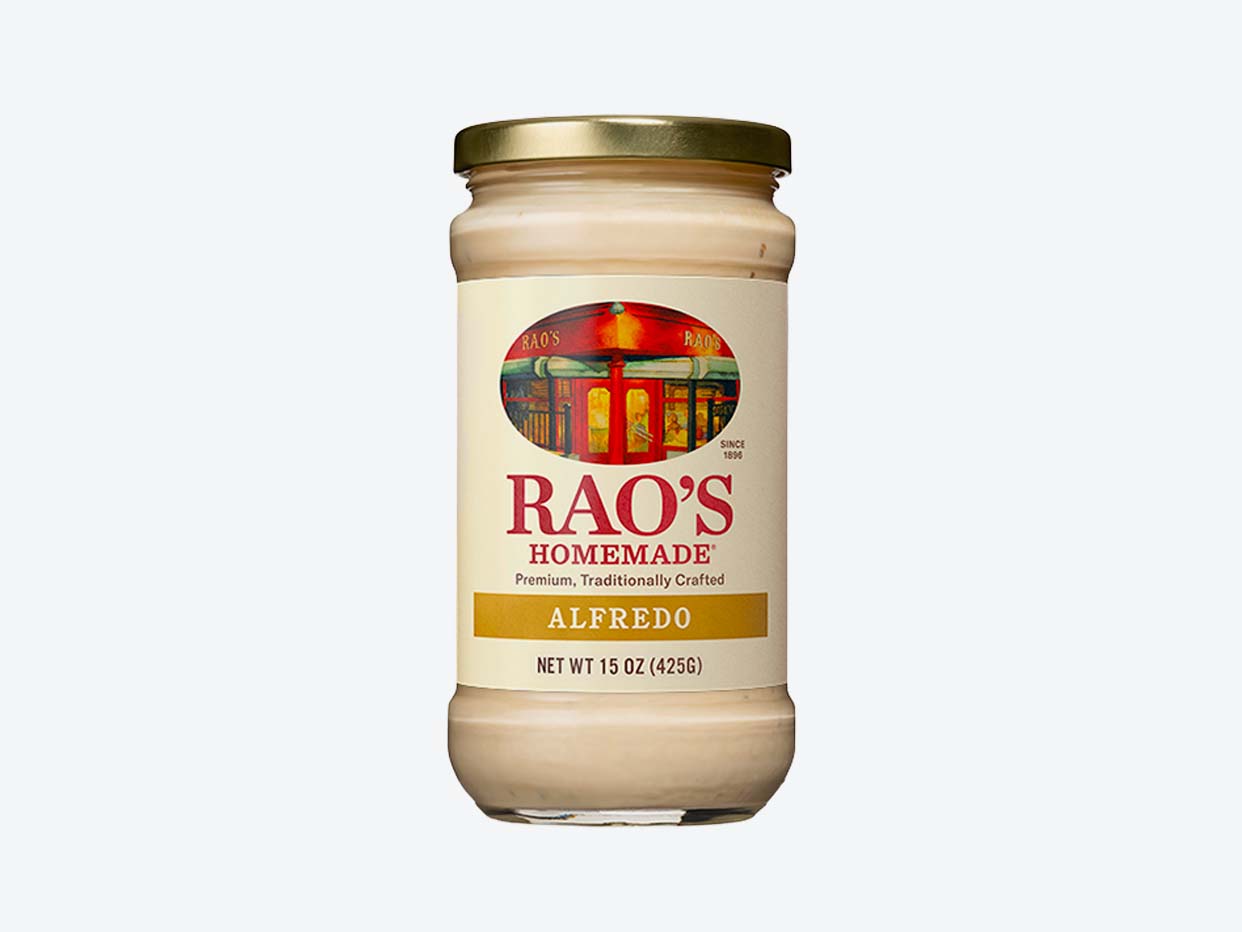 Rao's Sauce Alfredo
$9.00  ·  

15 oz
30 min delivery · 5 min pickup
Rao's very own Alfredo sauce made with cream, parmesan cheese, Romano cheese, butter, salt, and black pepper.
Why You'll Love It:
Cream, butter, and cheese: it's not often a simple mixture of three ingredients elicit such a potent and delicious flavor combo. But Rao's has developed the rich and velvety recipe that does just that over pasta dishes and even pizzas.
You Might Also Like...