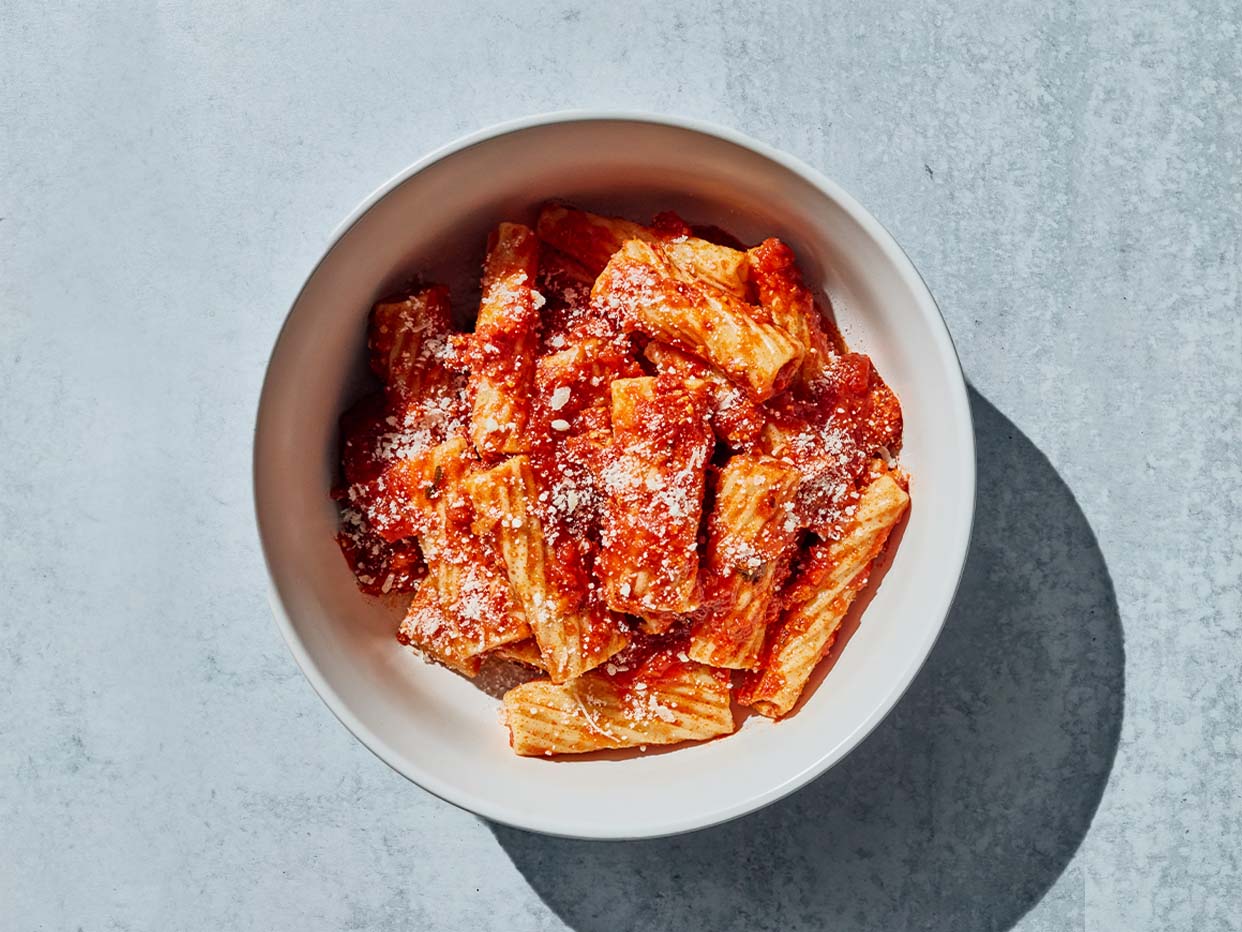 Rigatoni Marinara
30 min delivery · 5 min pickup
Tender, chewy rigatoni noodles in Carbone marinara sauce. Arrives room temperature. Comes with oven/microwave heating instructions.
Why You'll Love It:
If carbs are your base for tonight's meal, then we all know how up-for-the-job pasta and marinara is. It's a delicious crowd-pleaser that we simply dressed up in Carbone's award-winning sauce; otherwise, just add meatballs (psst, we also make meatballs).
Ingredients
Rigatoni and Carbone marinara sauce



Preparation Instructions
Microwave on medium for 3 minutes with one corner of lid cracked open or place in saute pan for 3 minutes on medium heat.