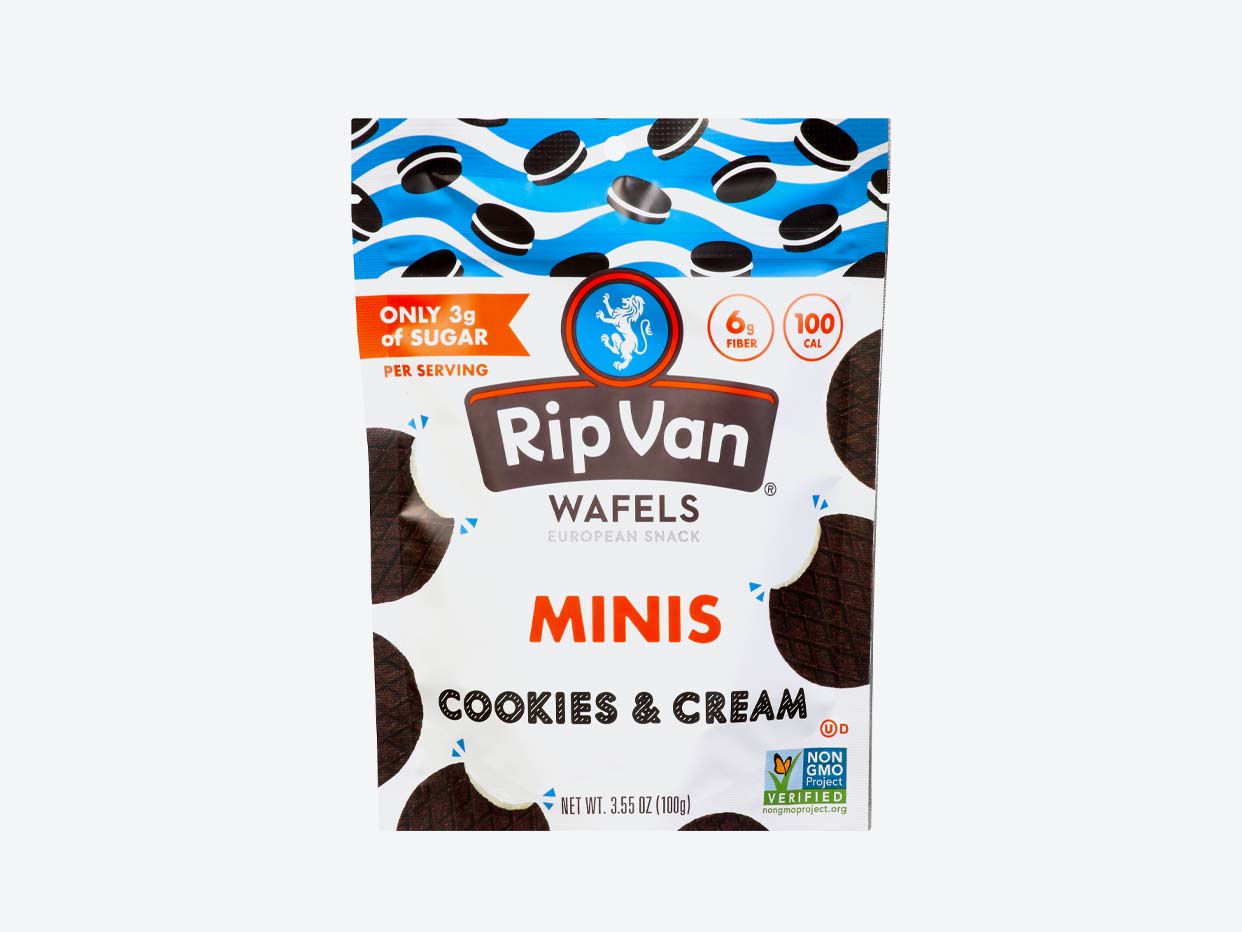 Rip Van Wafels - Cookies & Cream Minis
$3.99  ·  

3.55 oz
30 min delivery · 5 min pickup
Delicious cookies and cream flavored waffle cookies. Good source of prebiotic fiber. Non-gmo, no preservatives, chemicals or artificial sweeteners.
Why You'll Love It:
Made by two friends who wanted to redefine low-carb snacking, Rip Van Wafels are the sweet for the healthy lifestyle. Think your favorite Stroopwafel with less calories and more flavor.
You Might Also Like...