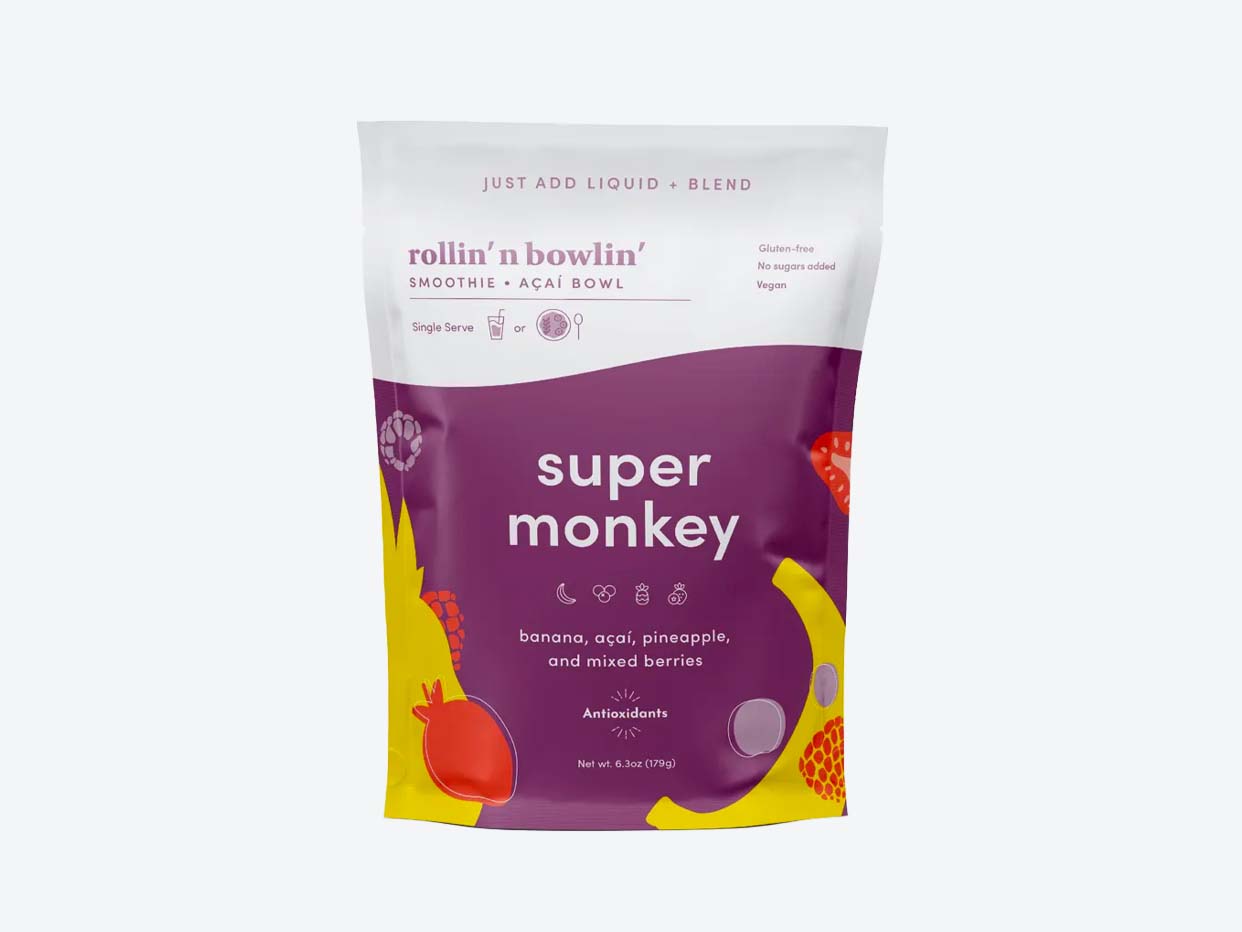 Rollin' n Bowlin' - Super Monkey
$7.49  ·  

6.3 oz
30 min delivery · 5 min pickup
The perfect antioxidant blend to keep you going strong. Made with bananas, açaí, pineapple, and mixed berries. Enjoy as a smoothie or in a bowl. Gluten free, no sugar added, vegan.
Why You'll Love It:
Sophia Karbowski and Austin Patry, the founders of Rollin' n Bowlin', noticed a lack of healthy food options in their home of Fort Worth, TX. So they set out to fill the gap, bringing the first açaí bowl establishment to town. What started as a food truck expanded to a brick and mortar store, and they haven't stopped since. They are committed to supporting local businesses and uplifting entrepreneurs. They produce wholesome food with nutritious ingredients.
You Might Also Like...