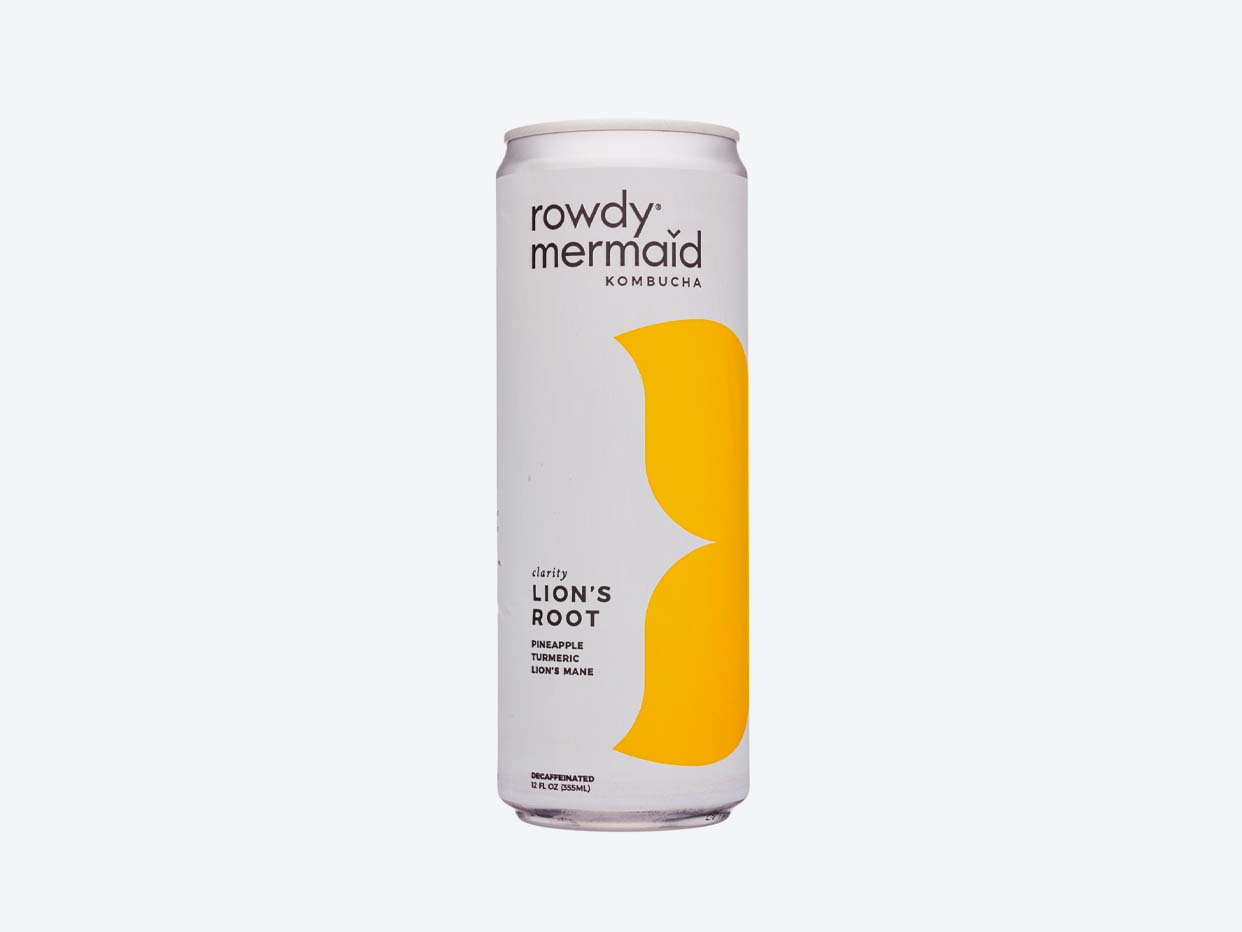 Rowdy Mermaid Kombucha - Lion's Root
$3.99  ·  

12 oz
30 min delivery · 5 min pickup
With lion's root mushroom to support brain function, turmeric to help with inflammation, and pineapple for deliciousness (and a bunch of nutrients and antioxidants too), Rowdy Mermaid's Lion's Root Kombucha boosts focus and tastes great while doing it.
Why You'll Love It:
It all started with a dad in his garage asking the question, "How can I make a better kombucha?" After years of trial and error, Rowdy Mermaid was born. Lower sugar, lower acid, lower alcohol, but still with plenty of flavor.
You Might Also Like...