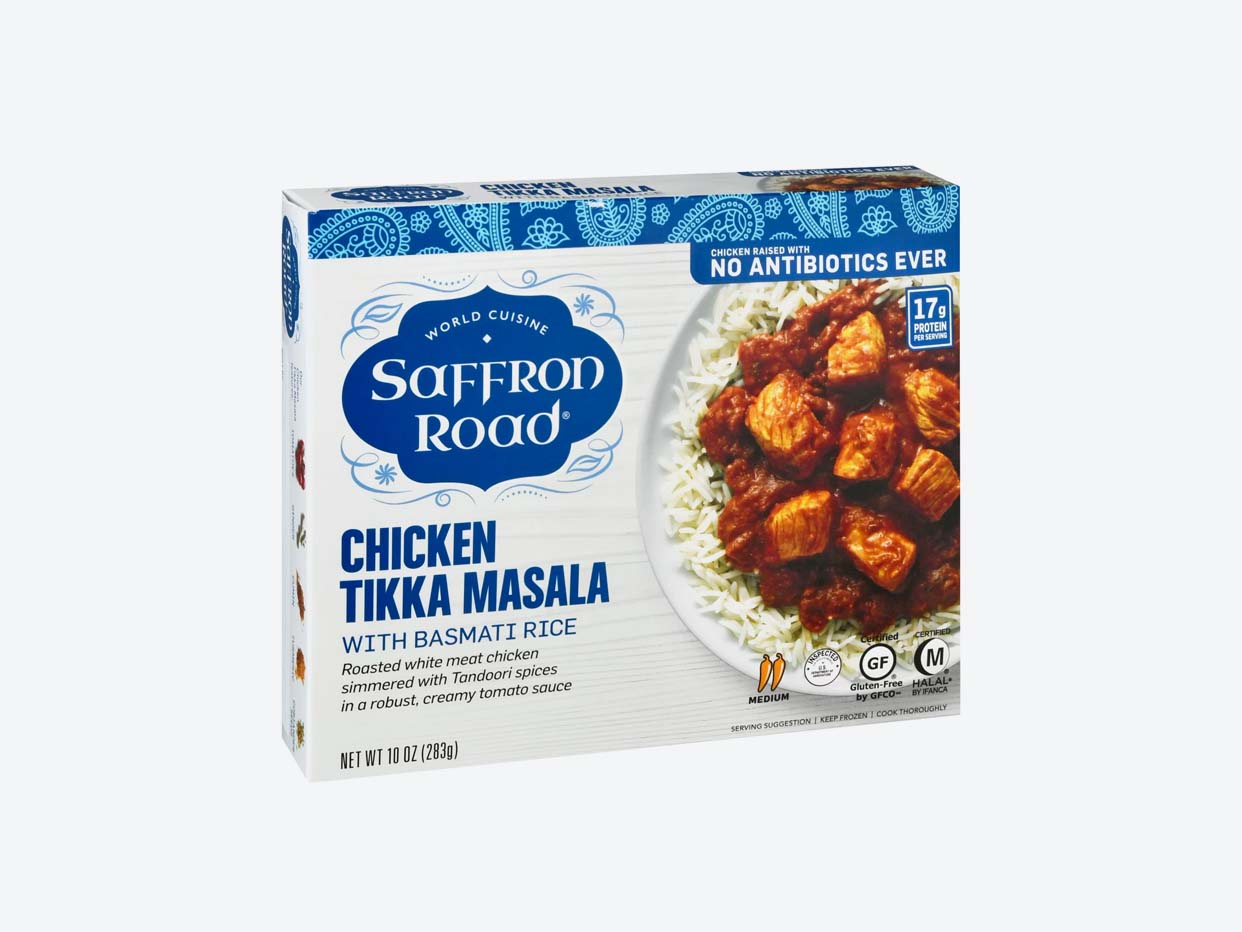 Saffron Road Chicken Massala
$5.49  ·  

10 oz
30 min delivery · 5 min pickup
Boneless tandoori chicken chunks stewed in a spiced, creamy tomato curry sauce, with basmati rice.
Claimed by the Brits as their national dish, and with a hard-to-trace origin story (we see you, Glasgow), one thing is for sure: chicken tikka masala is a global favorite. Just because we said British, and frozen, don't expect a flavor profile lacking complexity. Call upon this rich and comforting chicken tikka masala for a quick meal when you're too busy to fire up your clay oven and start from scratch.
You Might Also Like...