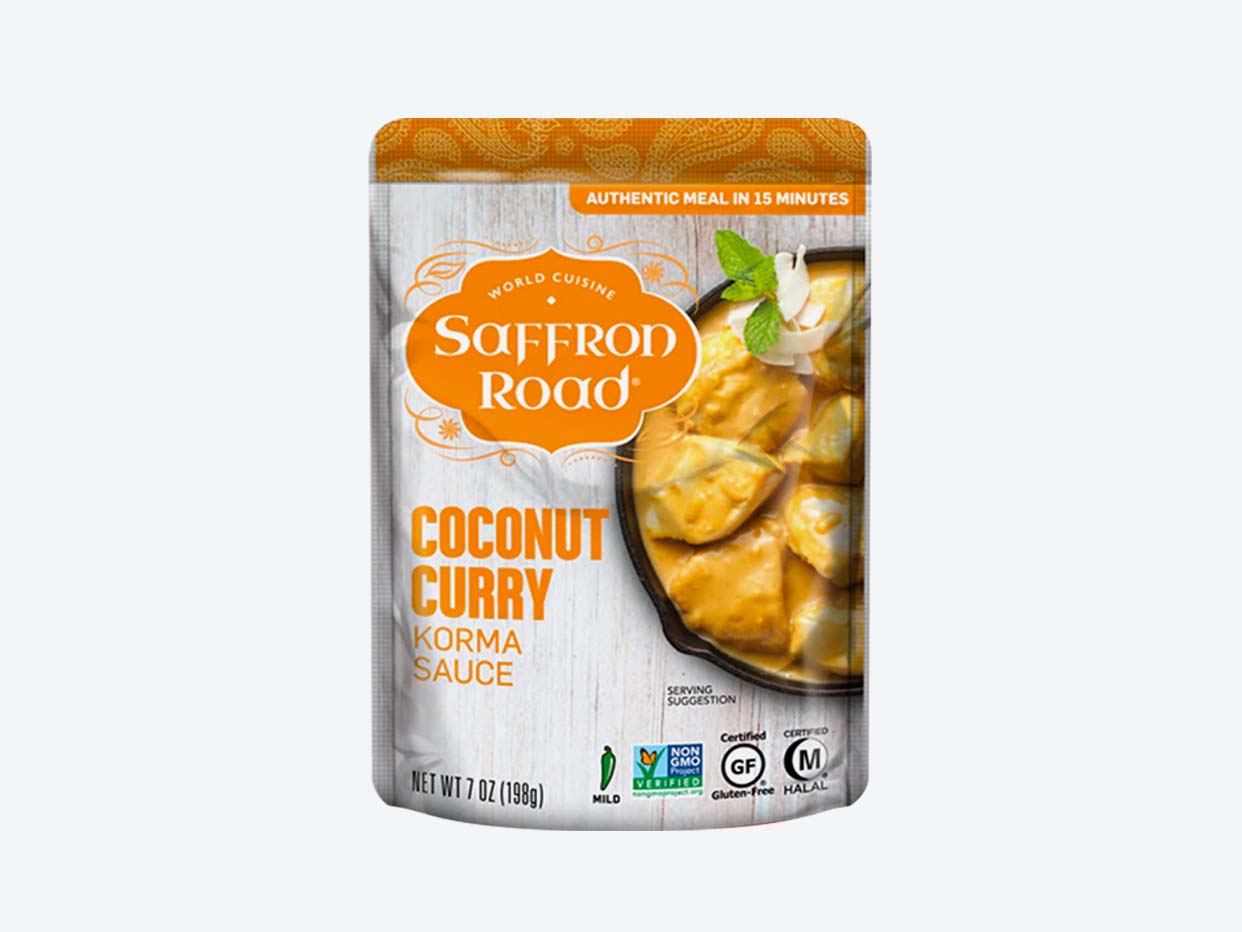 Saffron Road - Coconut Curry Simmer Sauce
$2.99  ·  

7 oz
30 min delivery · 5 min pickup
Coconut Curry Korma Sauce is all about patience. The low and slow Korma sauce of Indo-Pakistani heritage is too rich and flavorful to be hurried. Cardamom, turmeric and other spices in a creamy swirl of coconut milk and yogurt pair with any protein or veg to create a complex entrée in just a few minutes!
Saffron Road's simmer sauces are ready to add to your favorite proteins, vegetables, and starches for a meal without the crack-of-dawn prep. In single use pouches to avoid waste. Deliciously authentic and Certified Halal.
You Might Also Like...