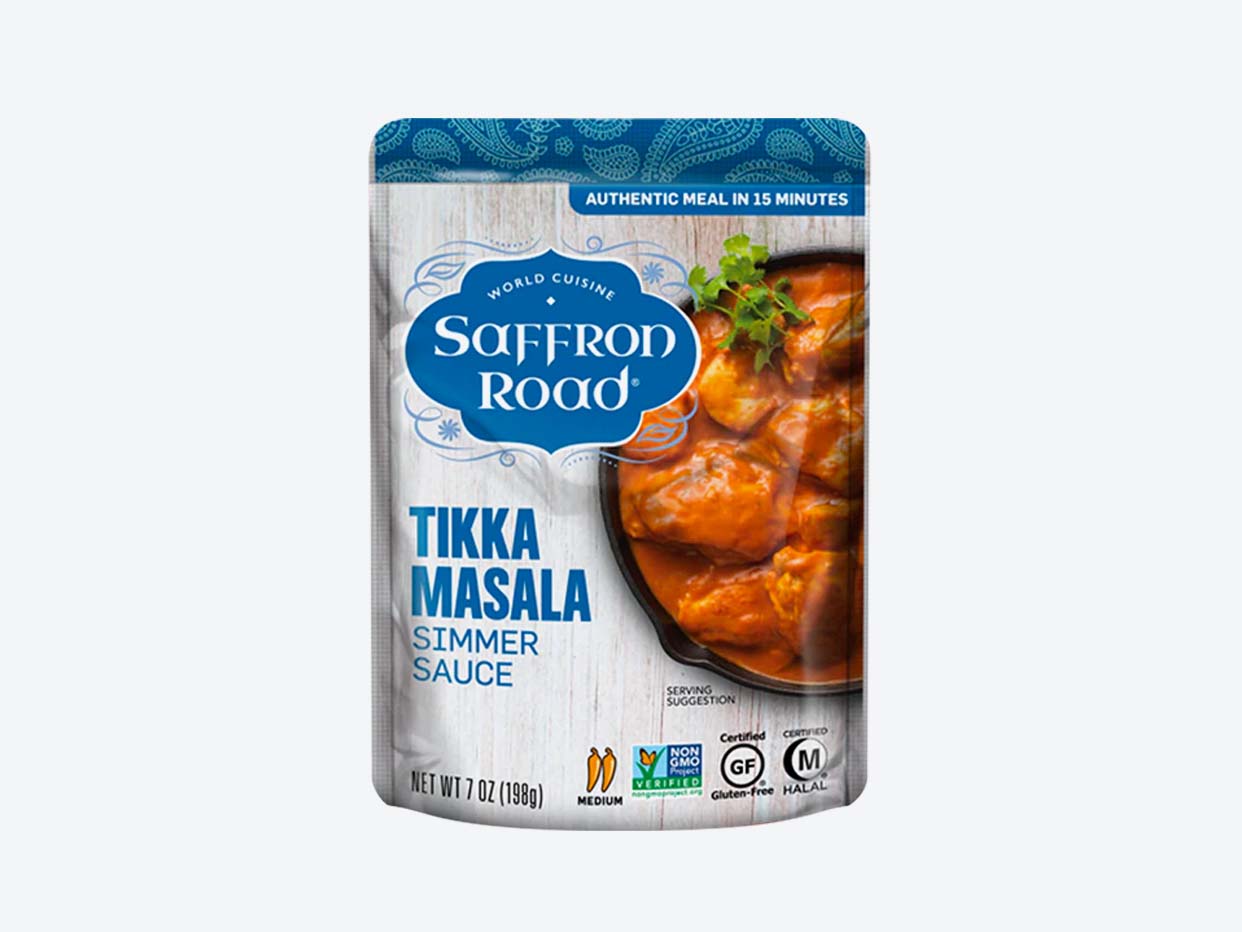 Saffron Road - Tikka Masala Simmer Sauce
$2.99  ·  

7 oz
30 min delivery · 5 min pickup
Tikka Masala simmer sauce with tandoori spices in a creamy tomato curry sauce.
Why You'll Love It:
One of Britain's self-proclaimed national dishes, with a hard-to-trace origin story (we see you, Glasgow). One thing is for sure: tikka masala is a global favorite. Saffron Road's simmer sauces are ready to add to your favorite proteins, vegetables, and starches for a meal without the crack-of-dawn prep. In single use pouches to avoid waste. Deliciously authentic and Certified Halal.
You Might Also Like...