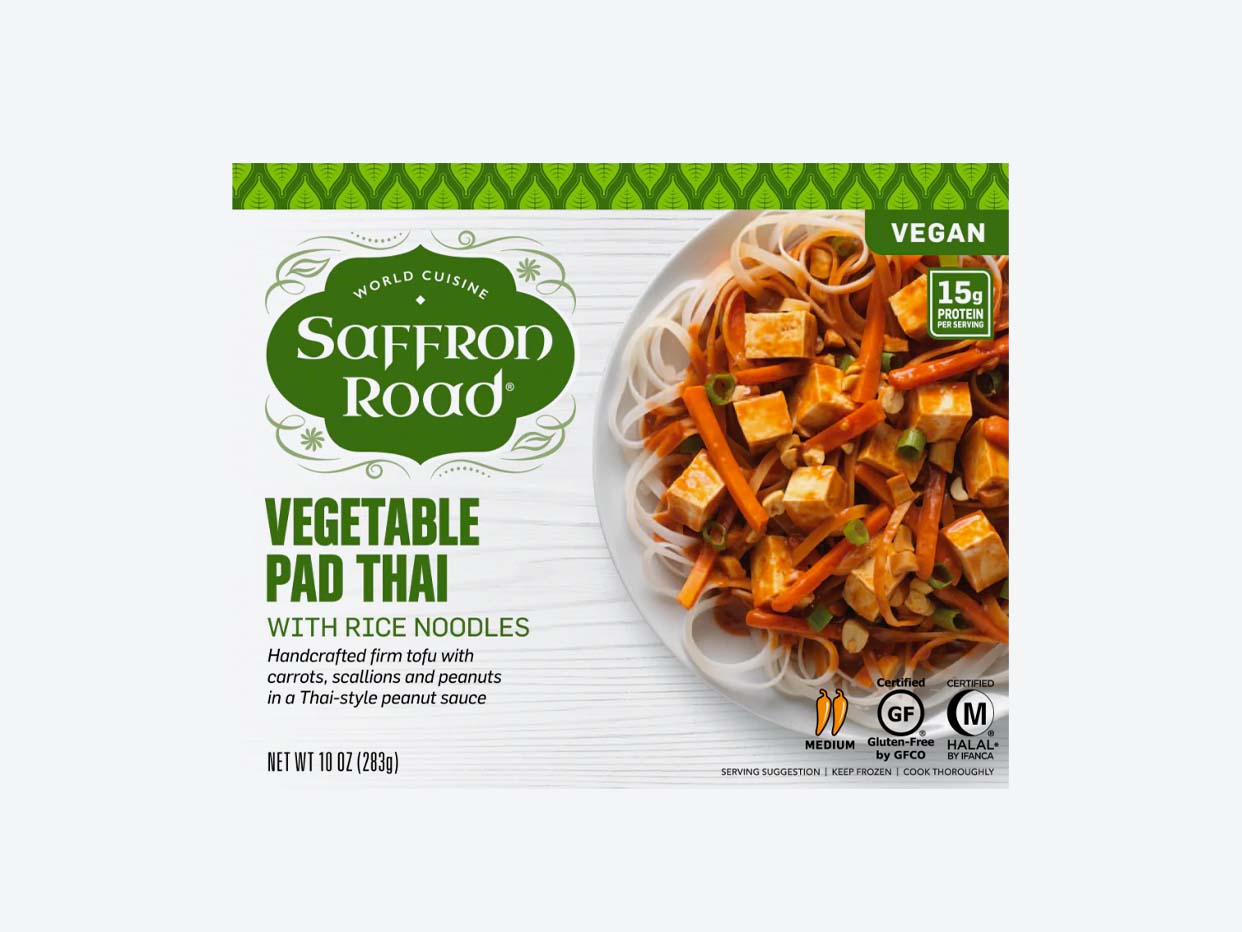 Saffron Road Tofu Pad Thai
$5.49  ·  

10 oz
30 min delivery · 5 min pickup
Vegetable Pad Thai with firm tofu, carrots, scallions, peanuts, and tender rice noodles with a Thai-style peanut sauce.
Why You'll Love It:
The national dish of Thailand, this tofu and vegetable Pad Thai is the perfect answer to hunger pangs that call for something savory and comfy. Vegan-friendly, easy-to-prepare, immensely satisfying.
You Might Also Like...