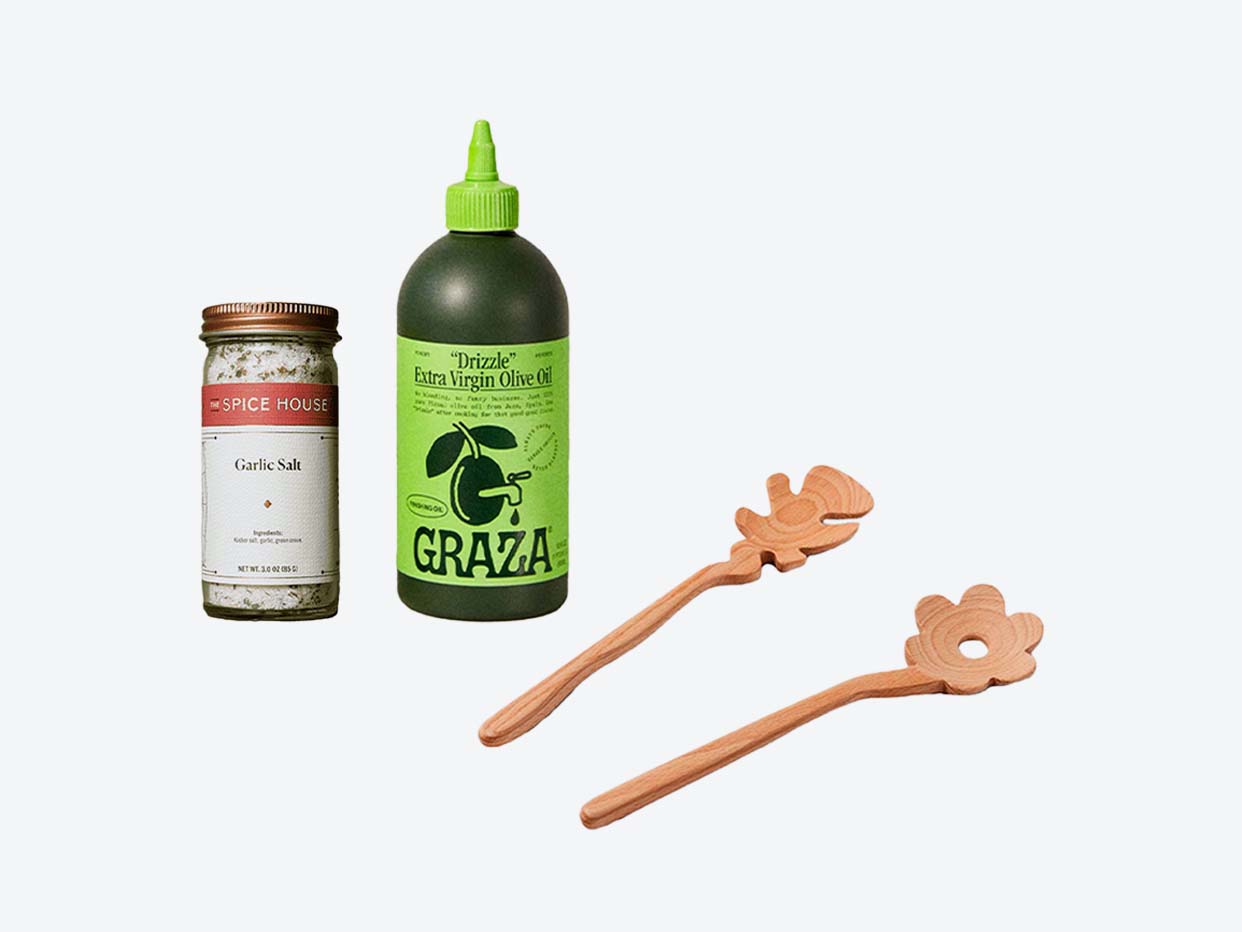 Salad Starter Bundle
A trio of everyday kitchen musts that not only help serve greens properly but make them taste delicious. Comes with Spice House's Garlic Salt, Graza's Spanish 'Drizzle' EVOO, and Areaware's "Serving Friends" wooden serving utensils.
Why You'll Love It:
Got a housewarming coming up? Need to send this to a pal across town before the shindig? Or are you simply trying to plus-up your own kitchen. Either way, you tapped here for a reason, and can confirm these goods are great.