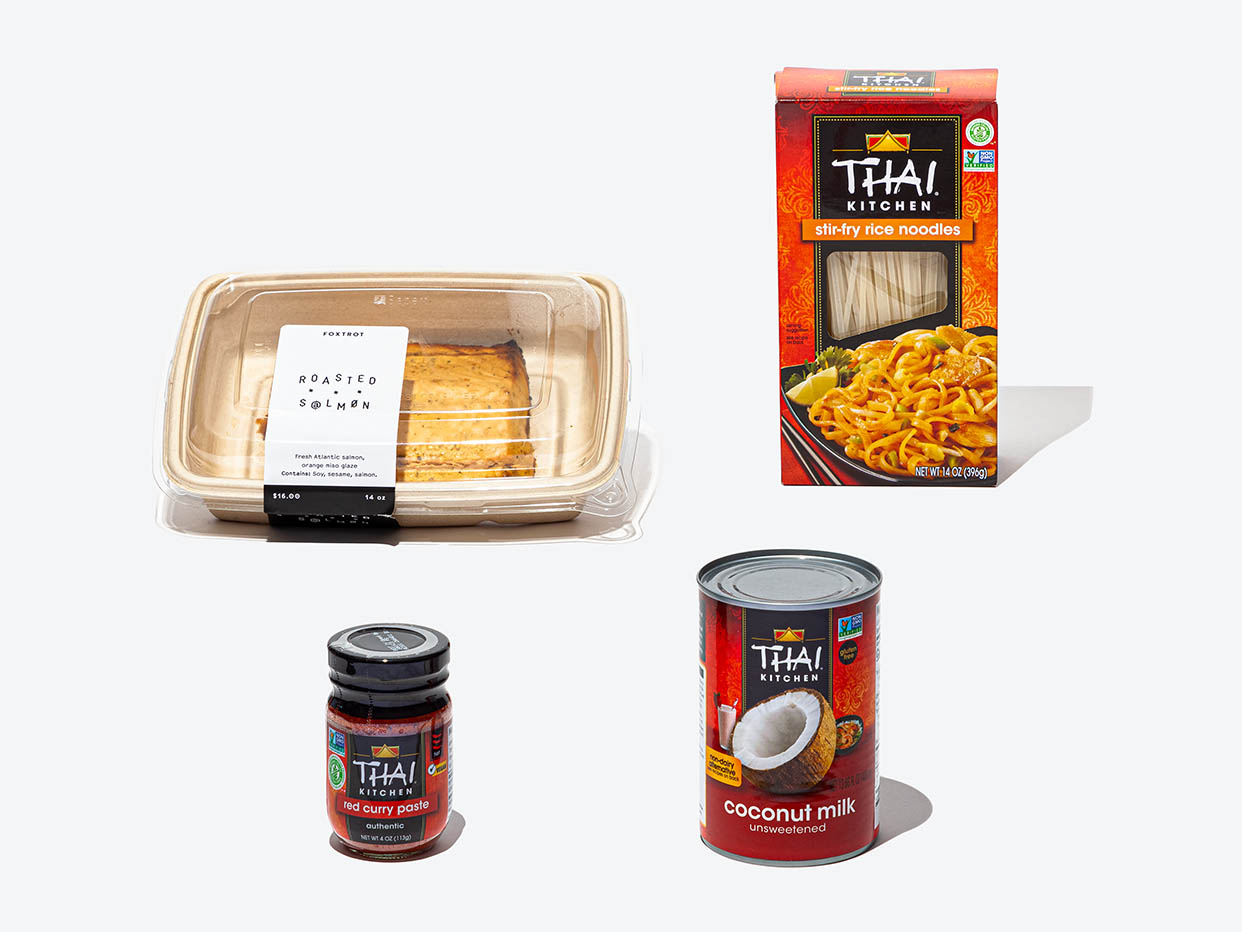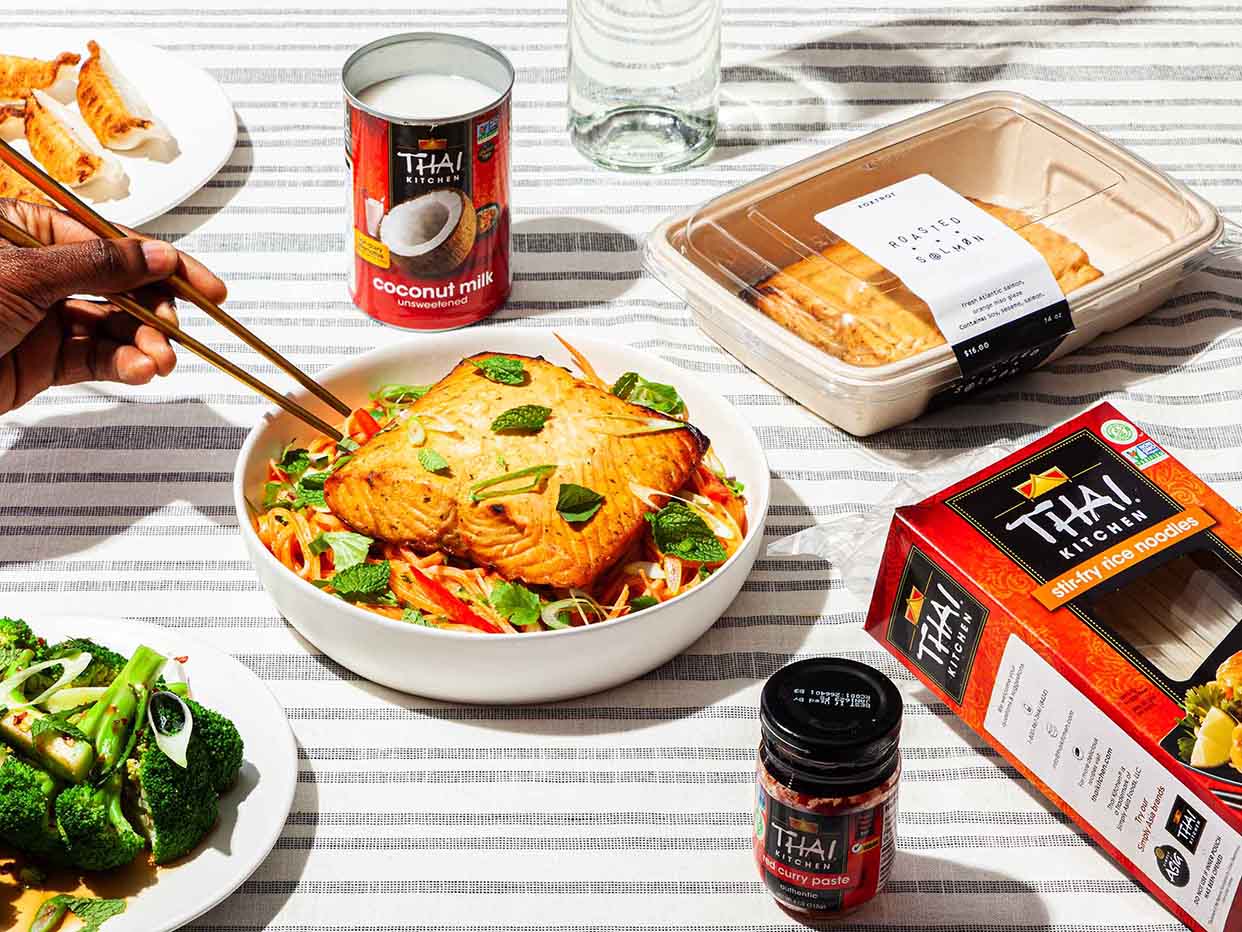 Salmon Curry & Noods
$23.63  

$26.25

  ·  

1 Bundle
30 min delivery · 5 min pickup
Current offer:
10% off Full Meal Bundles
Create your own healthy version of a Salmon Curry and Noodles bowl with the help of some of the best makers! Accompanying THAI Kitchen's legacy of authentically-crafted noodles, coconut milk, and red curry paste, our own team of Chefs is dropping a perfectly seasoned and cooked salmon fillet into the mix.
You swiped to that 2nd picture for inspiration, right? The age-old weeknight dilemma of, "What should we have for dinner?" is solved, because we bet you haven't had a nice, hearty, zesty Southeast Asian dish in a while. And these ingredients make assembly easy! A perfectly-mix curry paste, some coconut milk for your creamy base, and all the chewy noodles and herby salmon to soak it: what more can you want?
Perfect for:
Making something extra delicious
Upping my pantry game