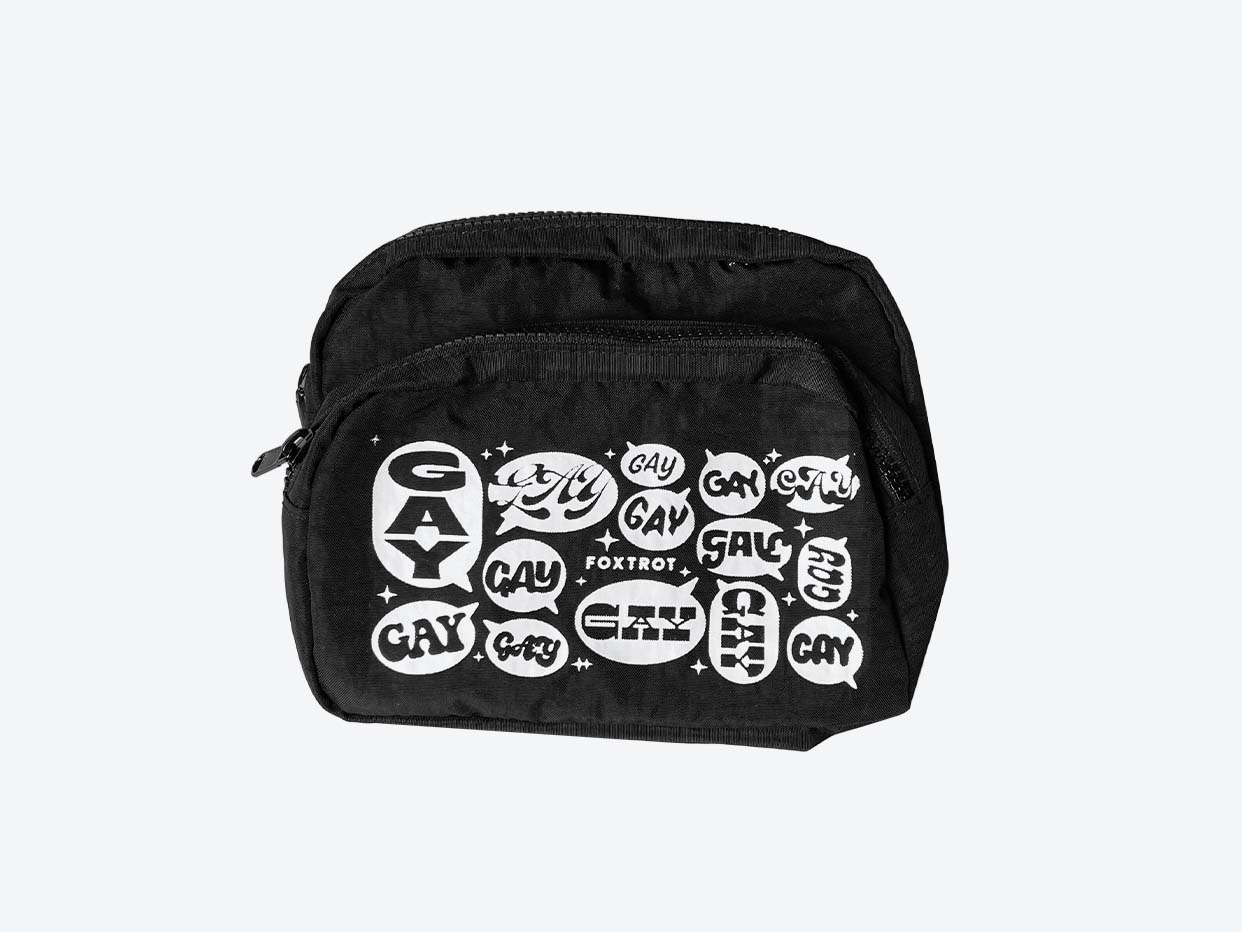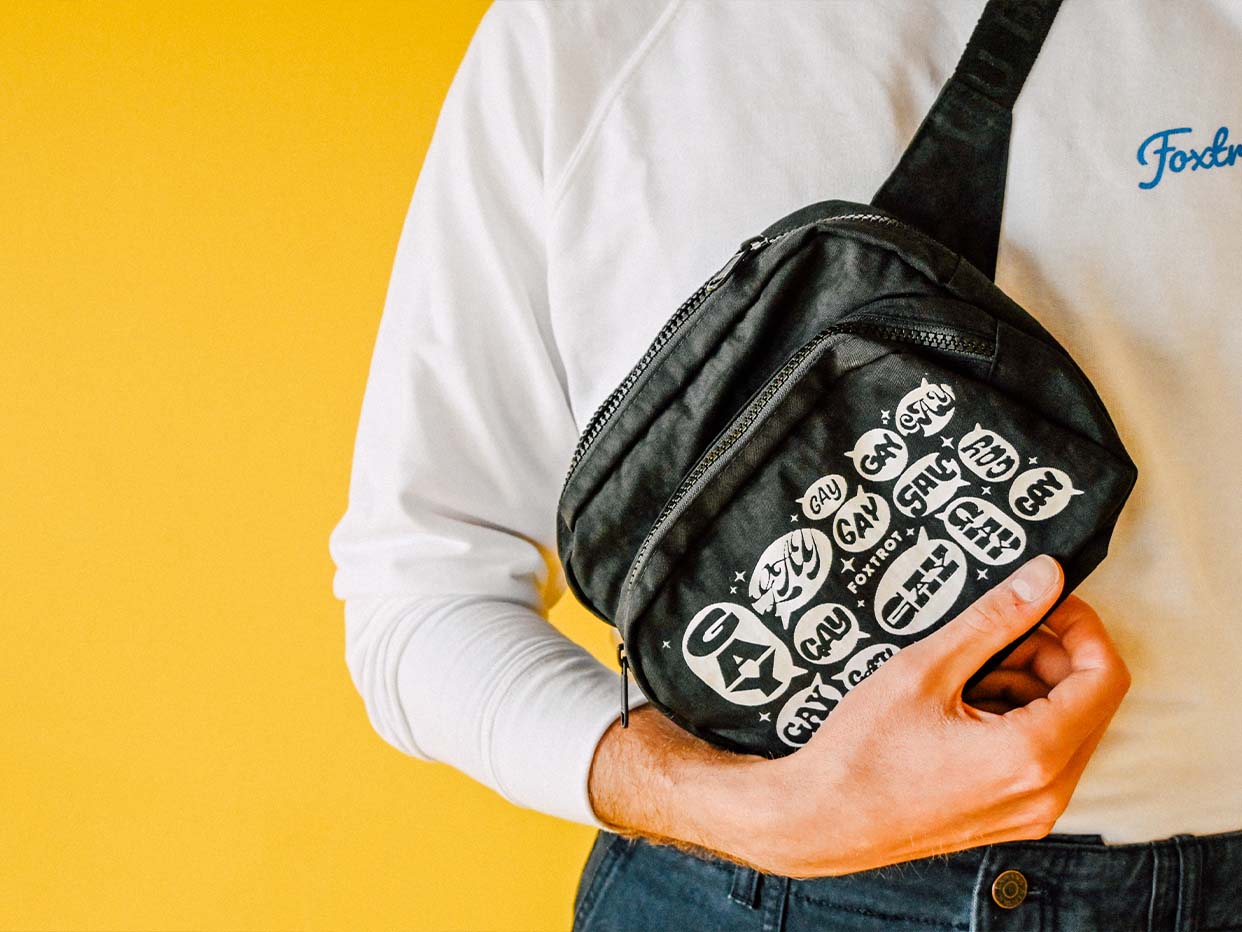 Say Gay Fanny Pack
$22.50  

$44.99

  ·  

1 Fannypack
30 min delivery · 5 min pickup
Current offer:
50% off Summer Gifting
A custom nylon fanny pack made by Baggu emblazoned with Dan Polyak's original 'Say Gay' design! Made in part of Foxtrot's 'Say Gay' Series for Pride Month. 100% of total sales from the 'Say Gay' Series goes to GLSEN and The Brave Space Alliance: LGBTQ+ organizations dedicated to social change and combative action on behalf of the Queer community and LGBTQ+ youth.
"Good Pride Month merch doesn't exi—." Instead of rainbow'ifying our logo for Pride Month, we wanted to work with a Queer artist on a design that ties our campaign's mission of drawing visibility to Queer youth with a fun yet bold reminder that 'Gay' is here to stay! So introducing: your new favorite fanny pack.