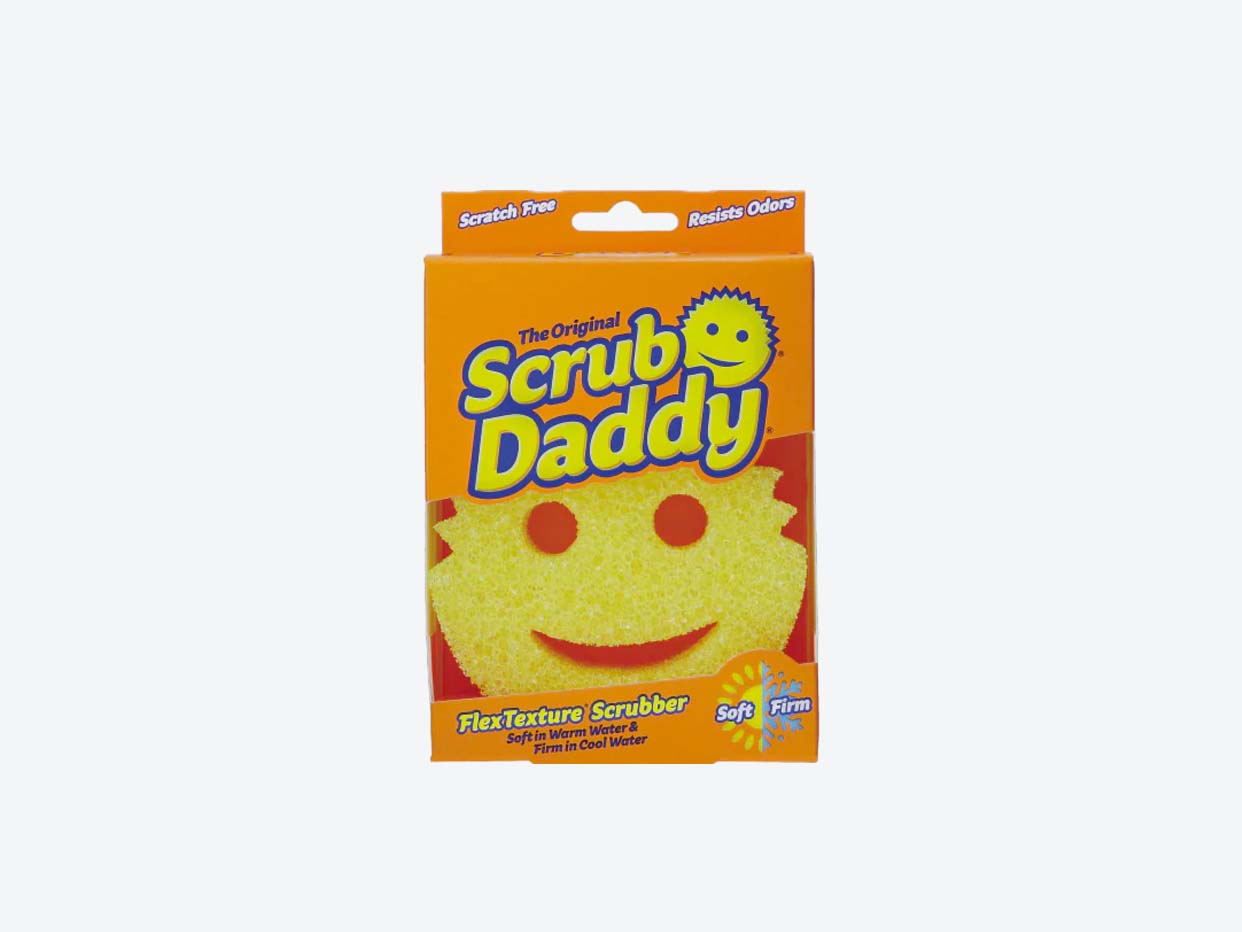 Scrub Daddy
$3.79  ·  

1 sponge
30 min delivery · 5 min pickup
The original Scrub Daddy sponge. As seen on Shark Tank. Softens with warm water and stiffens with cool water.
Why You'll Love It:
This is one of life's little necessities. Scrub Daddy does it with a long-lasting product so you don't have to keep going back to the store. Plus it doesn't scratch or scuff your dishes.
You Might Also Like...