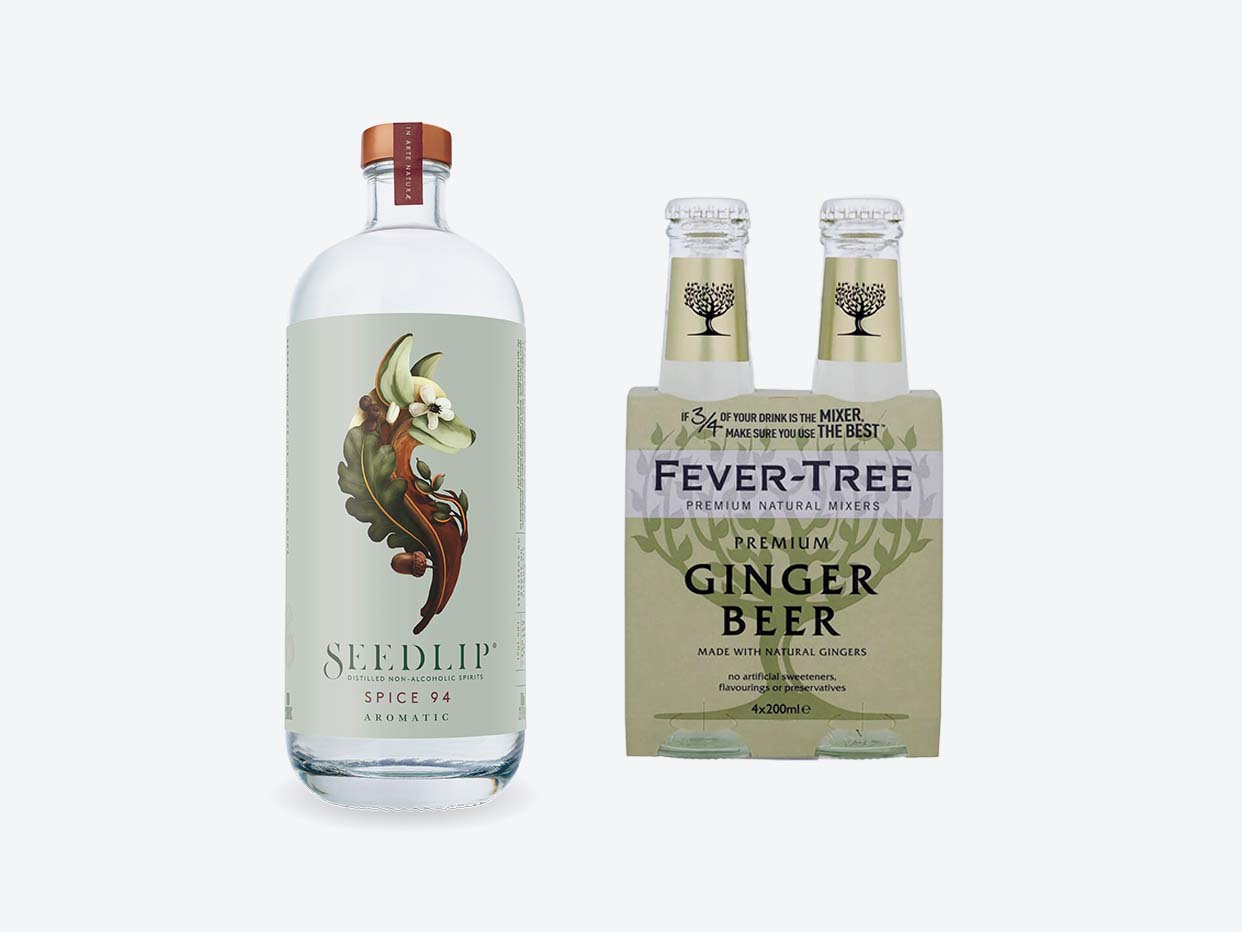 Seedlip Spice Ginger Highball
$37.80  

$42.00

  ·  

bundle
30 min delivery · 5 min pickup
Current offer:
10% Off Non-Alc. Bundles
A two-ingredient, non-alcoholic cocktail kit featuring Fever Tree's premium ginger beer, and Seedlip's Spice 94 non-alc. spirit.
Why You'll Love It:
For just two ingredients, we can't stress enough how much flavor this cocktail packs. Fever Tree imparts a signature blend of Nigerian, Cochin, and Ivory Coast ginger root for that peppery, sweet, spicy flavor. And Seedlip's first-of-it's-class N/A spirit is the finishing splash of allspice, cardamom, grapefruit, and lemon to supply a mellow bitterness.
In this Bundle: