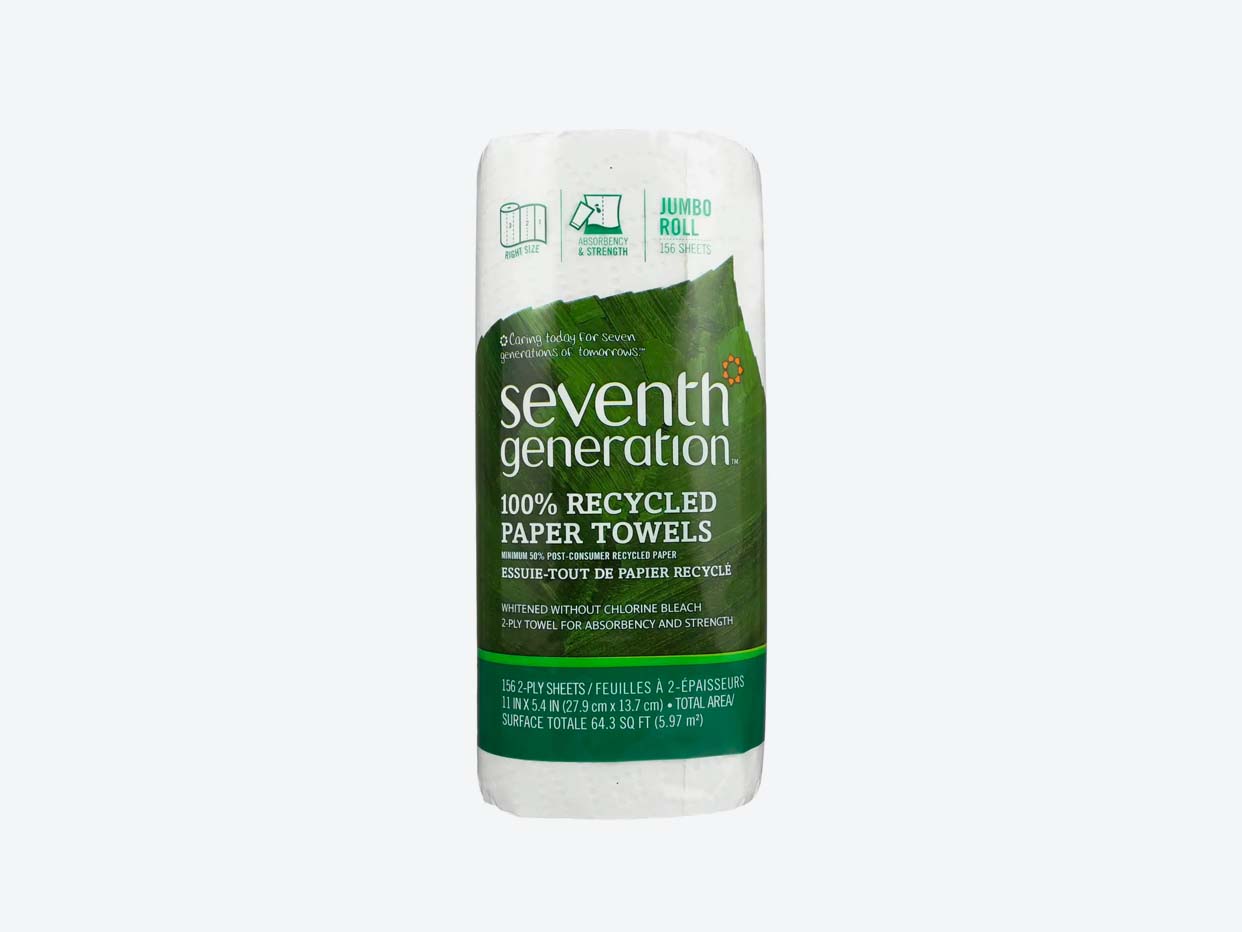 Seventh Generation - Paper Towel Roll
$3.29  ·  

1 roll
30 min delivery · 5 min pickup
Seventh Generation Paper Towels are made from 100% recycled paper (50% post-consumer content, 50% pre-consumer content). White paper towels are whitened without chlorine bleach.
Why You'll Love It:
These hard-working paper towels absorb spills quickly, even when wet, and help reduce your impact on the environment. Win-win.
You Might Also Like...