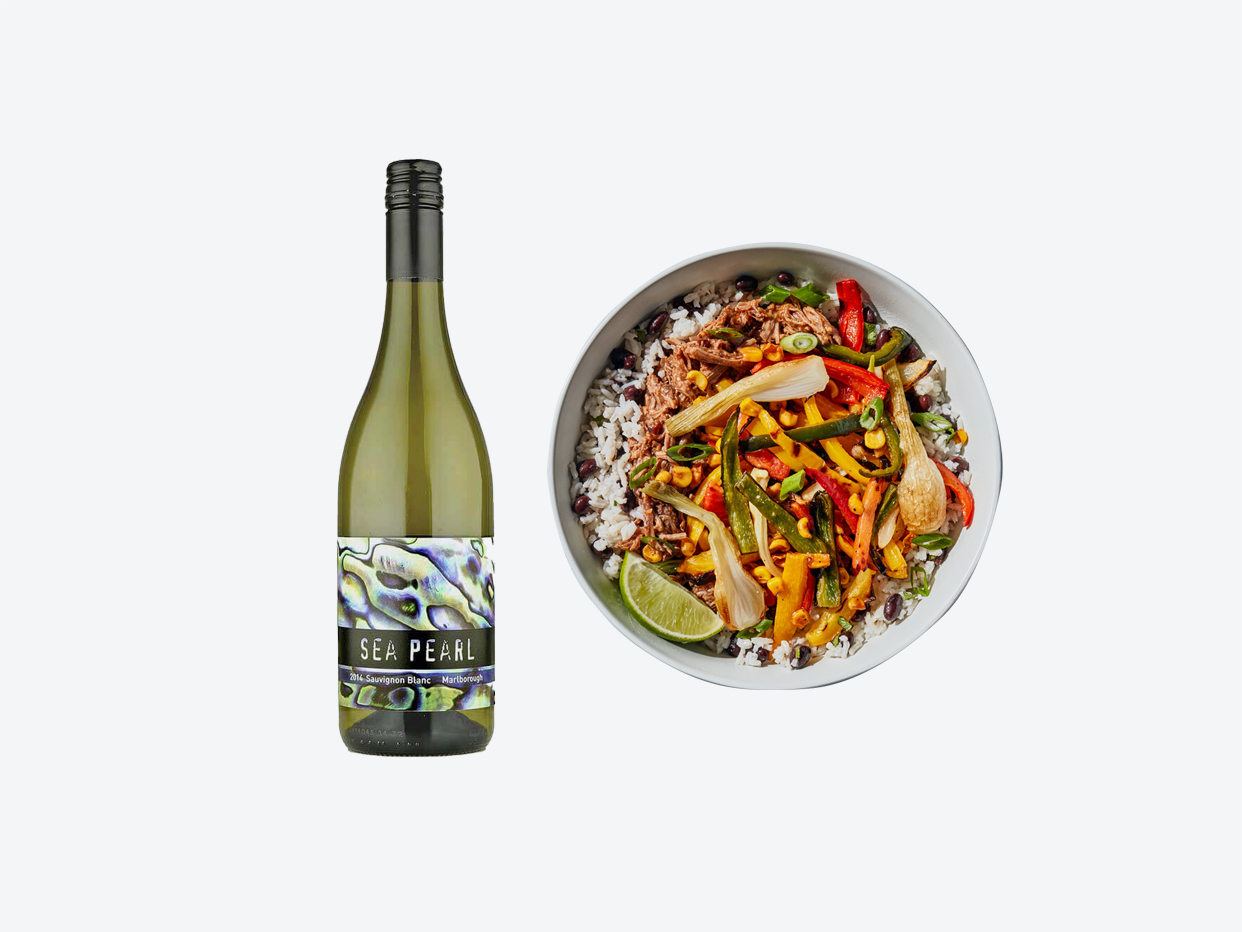 Short Rib Fajita Night for One
$22.50  

$25.00

  ·  

1 Bundle
30 min delivery · 5 min pickup
Current offer:
10% off Full Meal Bundles
This Fajita night kit features slow-braised short rib barbacoa in red chimichurri, served over grilled bell peppers, knob onion and corn, black beans, white rice, and cilantro. All paired by our Sommelier with Sea Peal Sauvignon Blanc.
Why You'll Love It:
If you didn't already know that the off-dry sweetness of New Zealand Sauvi B pairs easily with zesty foods, then now you know. And it's excellent. Cool winter days are practically made for fall-off-the-bone short rib, so we fully encourage you make a night of it: curl up with fragrant veg', savory barbacoa, and the crispiness of Sauvi B on the couch for movie night.
Perfect for:
Making something extra delicious
In this Bundle: