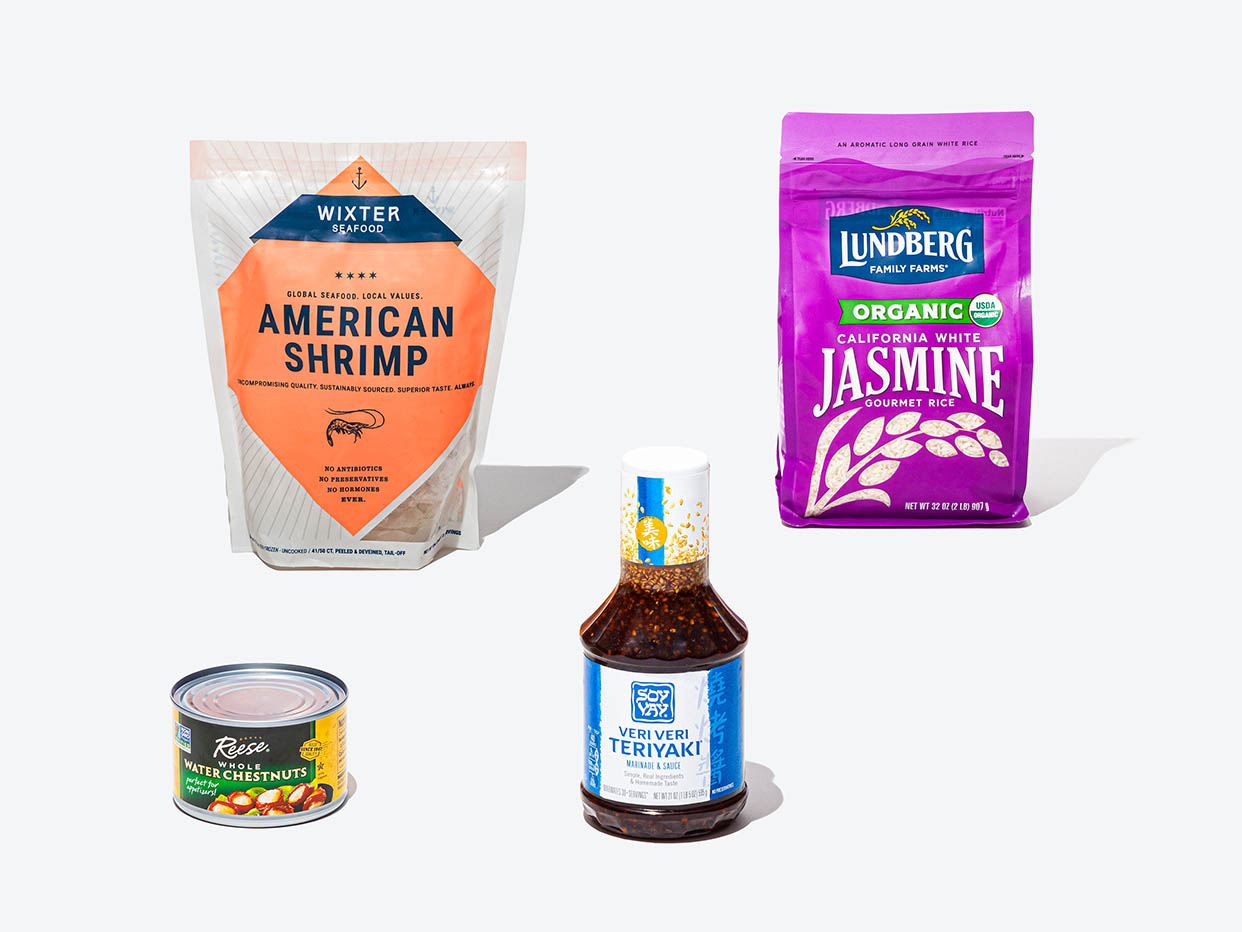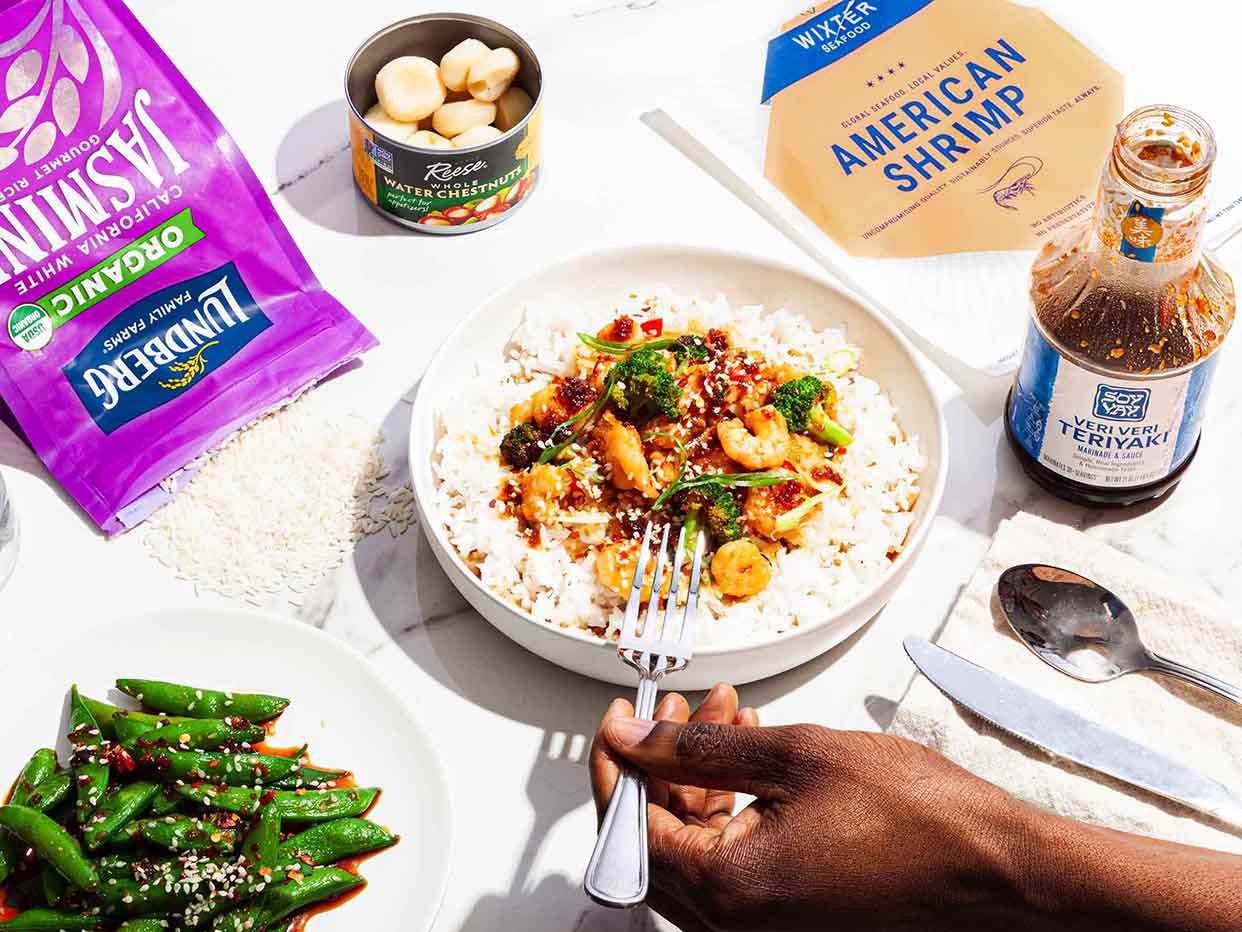 Shrimp Teriyaki
$23.40  

$26.00

  ·  

1 Bundle
30 min delivery · 5 min pickup
Current offer:
10% off Full Meal Bundles
Swipe to the 2nd pic for inspo, because this Shrimp Teriyaki kit is making weeknight supper easier and tastier than ever with the help of some brilliant makers. Wixter's hand-caught shrimp was frozen at peak freshness so it can kingly sit atop your bed of Lundberg jasmine rice. A flavor bomb of Veri Veri Teryaki and some sliced water chestnuts completes the dish.
Why You'll Love It:
Shrimp and rice. Rice and shrimp. We love simplicity, plus this assortment of makers takes it to a gourmet level. Win-win. Oh, and it's stupid-fast to cook and assemble. Win-win-win. Oh! And it's delivered in 30 minutes to save the fam on weeknight supper: win-win-win-win!
Perfect for:
Making something extra delicious
Upping my pantry game