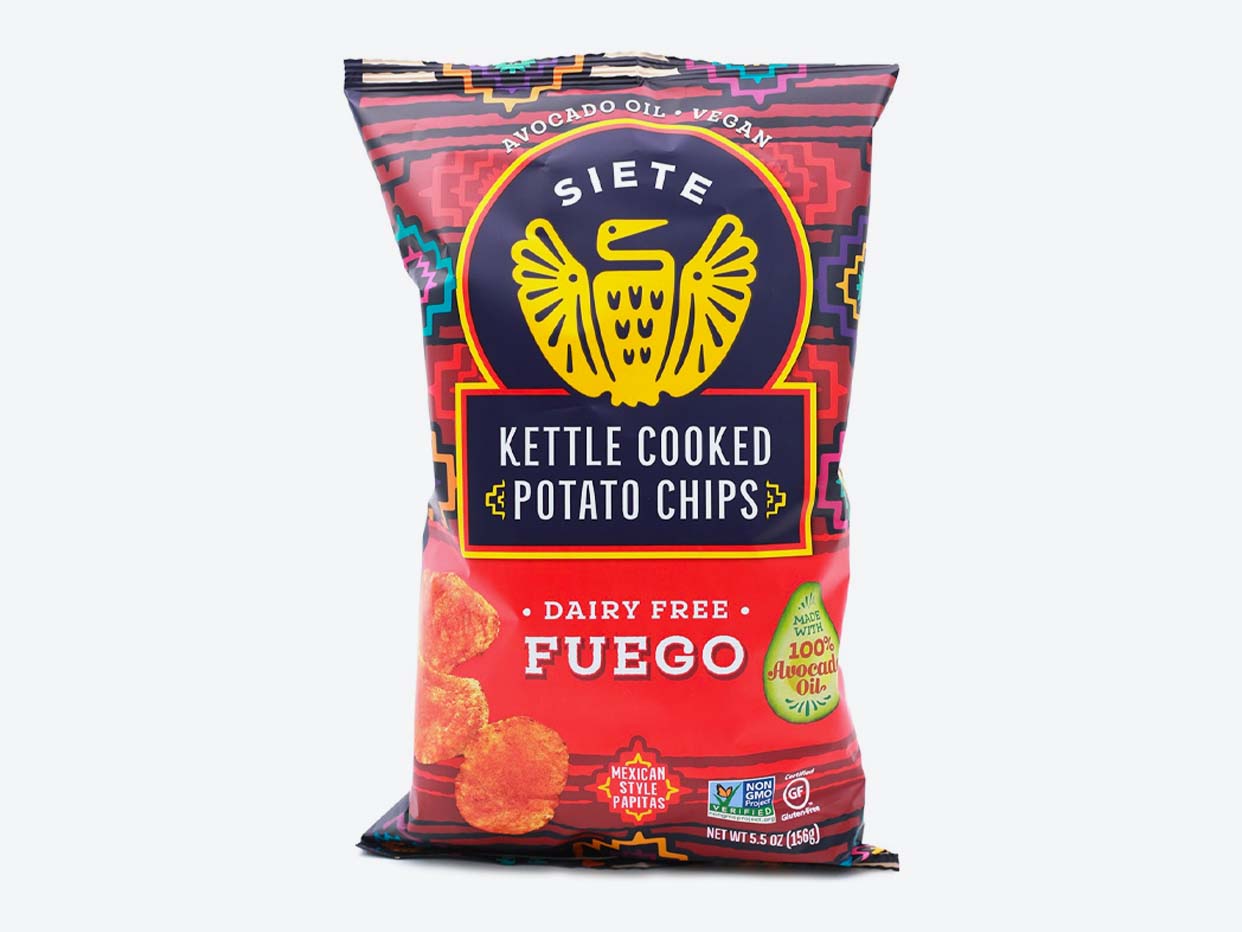 Siete Potato Chips - Fuego
$4.99  ·  

5.5 oz
30 min delivery · 5 min pickup
Siete's famous grain free tortilla chips made with a hot mix of red chile, sea salt, jalapeño, garlic, onion, and habanero powder. Grain free, gluten free, and vegan. Made with avocado oil.
Why You'll Love It:
Don't come crawling back to us after how much you boasted about liking heat, because the Garza family knows how to infuse flavor and authenticity into their recipes. This isn't your regular hot ship, this is real 'Fuego' made by Chefs and snack-lovers.
You Might Also Like...